Price Changes
: this will probably be the last one, on the adults at least, and any I don't sell I will just keep.
I've thought about this for a long time, but I've decided to start selling the majority of my cresteds so I can diversify my collection. I've narrowed it down to one breeding project that I want to work with, and I'm posting the others for sale/ trade. There are a few that I'm having a hard time with the idea of parting with, so I'll be fine not selling them. My hope is to sell enough of them to make a little more room for some new additions of different species, and some money to buy them with.
TRADES:
I'm very interested in trading for a nice, preferably young, ball python. I will trade over in what my geckos are worth for something I like. I am especially interested in a bee or bee combination. I would also be interested in mojaves, especially those with nice markings. I'd also consider a nice butter or lesser.
I'd also be willing to do a trade for E. agricolae, chahoua, or possibly a leachie.
What I have:
SOLD
Big Rhonda, Female blonde harley (she lacks much coloring on her head, possibly a chevron back?) she fires up with some excellent contrast, and has produced some excellent hatchlings this year. I have two of them left, which will be posted with the rest of the hatchlings. She was paired with Barnabus this year.
price for pangea members: $85
ON HOLD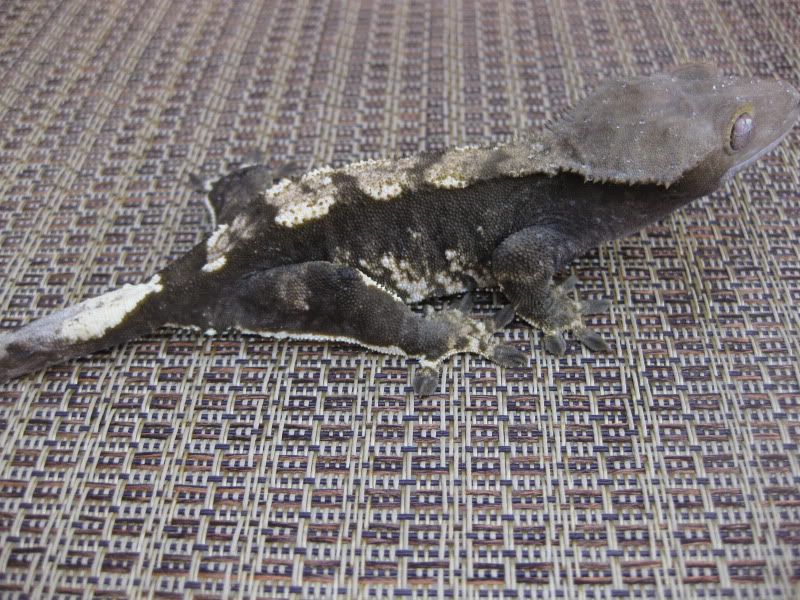 fired down
Barnabus, my amazing blonde pinner male. If the original seller wants to buy him back, they will get priority. I would really like to sell him as a pair with Ginebra, because they make some exceptional hatchlings together, but I will break them up if need be. I have no problem keeping him.
$250 shipped
Ginebra, 99% female pin. I have seen her fire up a lot darker, but she doesn't do it that often.
$225 shipped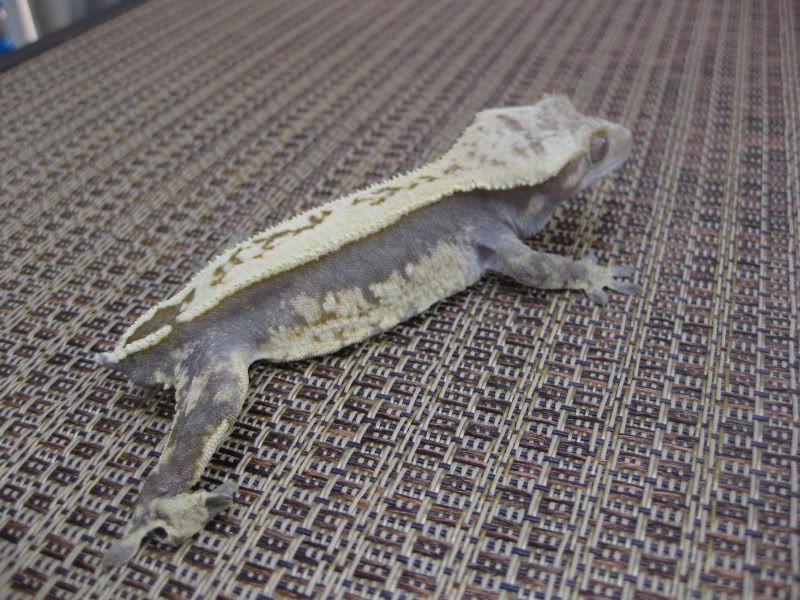 Here's one of their best offspring (NFS). More below.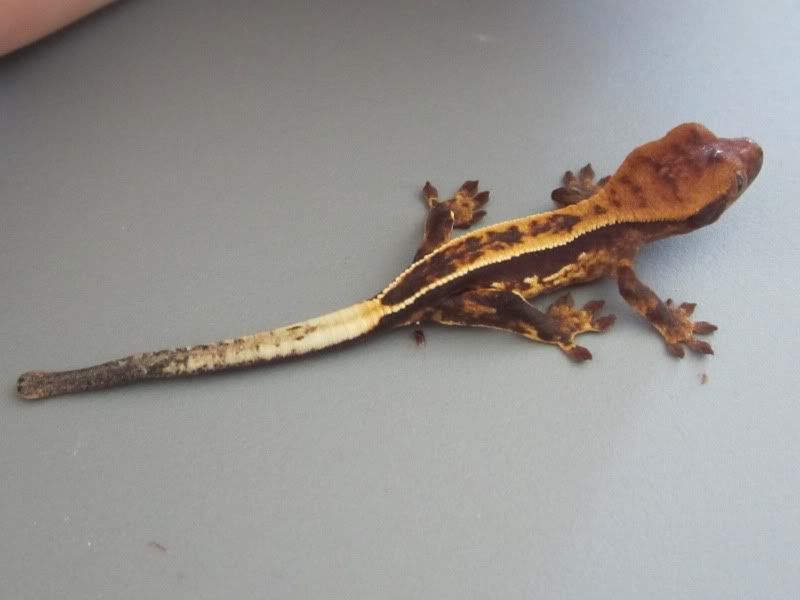 Or take them together (pangea price only) for
$400 shipped
Female stripe leopard gecko. I will include her for free to anyone that buys one of the above geckos, just mention it in your message to me.
$20
OBO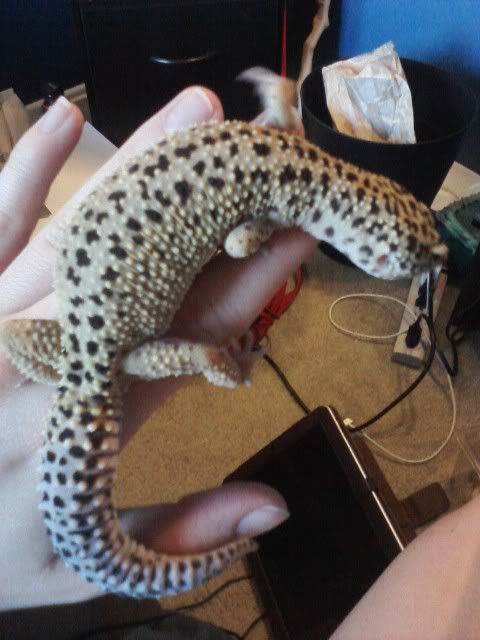 I also have a couple of older dalmatians and buckskins, pictures and info by request.
To contact, message me here, or email me at
kchristenson2735@gmail.com
if you email me,
please
let me know you are from pangea, especially if you are interested in a gecko with a special price.
I will post the hatchlings next
Payment:
I'm willing to do a payment plan for anything over $100. I will hold geckos for up to 3 weeks with a non-refundable deposit of 25% of the price. I take paypal, and I will take personal checks, but I will not ship until paid in full, and payment clears. prices do not include shipping.
I will not be able to ship until at least next week (Oct 10) , and the best days for me to ship are mondays for tuesday arrival. If that doesn't work, I will do what I can to ship another day. I'll only ship as the weather allows. Shipping is not included in any of the prices, but I will only charge at most $50 for shipping.