This girl has never "been with a male" I have housed her alone, the person I bought her from housed her alone, and yesterday I found a brand new clutch of eggs (she didn't have a laybox and tore up her entire paper towel so I KNOW she just laid them yesterday) and one of the two is strongly fertile.
She was purchased from her breeders on Feb 12th at 17g, and kept singly at her previous owners, until she arrived at my house on May 3rd. I have never housed her, or even let her come in contact with any other geckos. And her previous owner only let her come into contact with a 42g confirmed female gecko. I am looking into how she was housed while she was at the breeders. I will post that info when I get it.
I am not
claiming
that this is a partho egg---but you know, posting this if it is a little mini of her would prolly be good in the long run, right?
But--is it even plausible that she was bred before Feb, and at under 20g, but did not lay a single clutch until now, five months later?
I've never heard of a gecko storing sperm until they put on weight. If you breed a small female, she will lay. Right? I mean, I've seen it posted a bunch "oops this girl was housed with a male at the pet store and now she's laying"
Posting this for input because I am REALLY confused. I had assumed she somehow got in contact with a male at her previous owners, but was assured this was not the case. That time frame made more sense to me--that she had gotten in contact with a male just before being shipped, and 5 wks later, laid her first clutch ever.
Here is the egg, at one day of incubation. It has a better shell and a stronger cherrio than Bittersweet has had with Bill all year
(you can make the pic larger by opening it in another window too)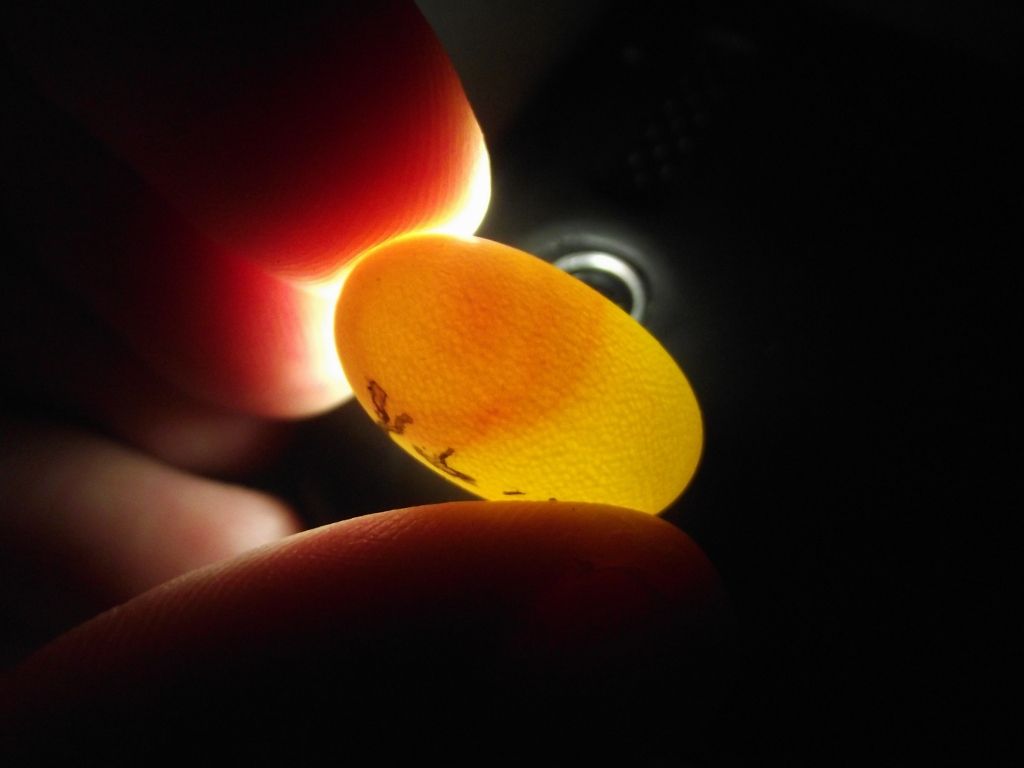 And this is the lovely Tysha on June 3rd, looking chunky at 32g (she is down below 30g after this clutch) -_______-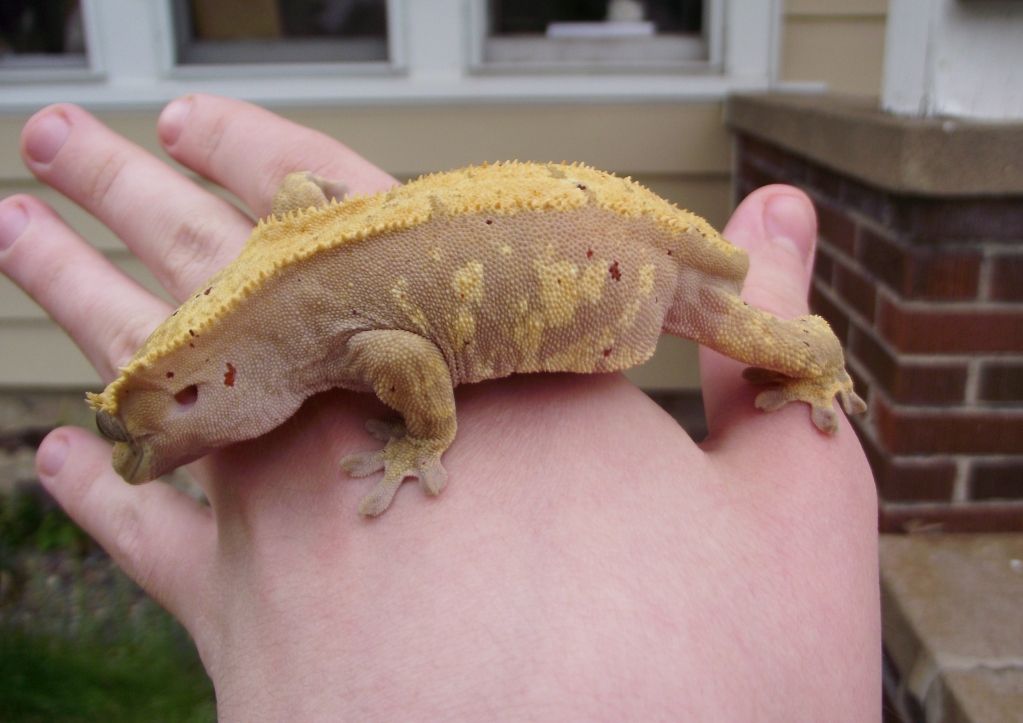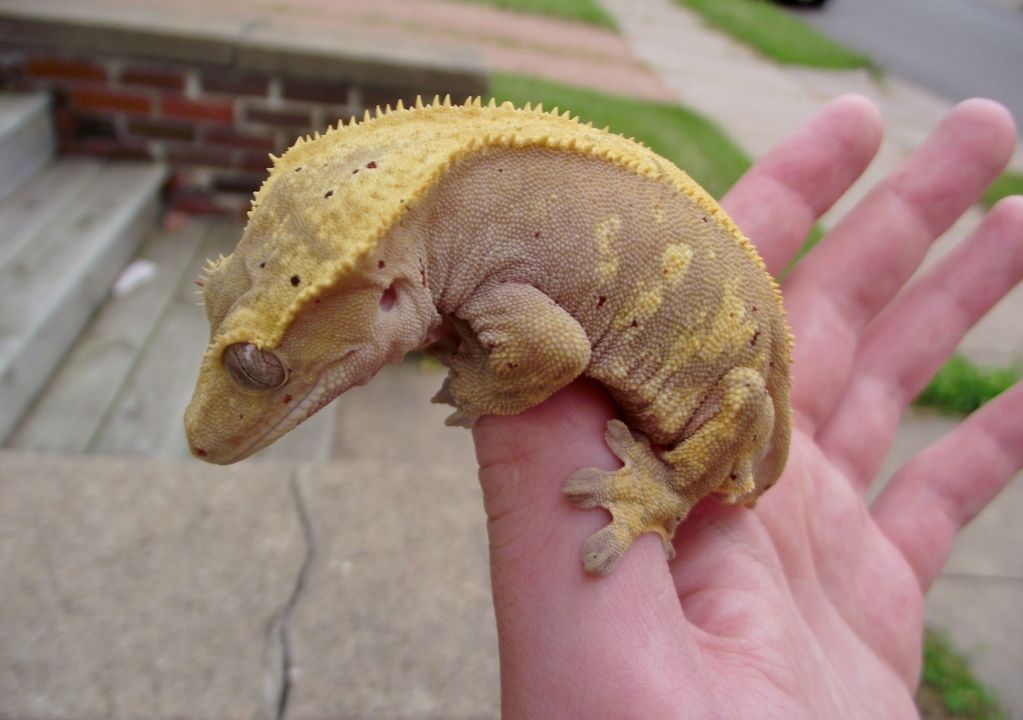 Input? Thoughts? I am thoroughly weirded out.