hi, this is Firestar, my female i've had for almost two years. i ordered her online from someone, (not on here). she has always been a concern. although she has excellent calcium sacs, i have not been able to correct the base-of-the-tail curve, or the kink at the bottom of the tail. she has had different problems along the way. i have never bred her, have always kept her alone because i have been concerned about her health.. she eats cgd 2part, and dusted crickets when i feed them, and she eats calci worms. MOSTLY cgd. those are the only foods i feed her. ever. my concern right now is that she seems filled with eggs. she is very bloated. you can see the eggs. (remember, i have had her since june of 07. she has never been with a male here.) she was gravid when she came, and i have 3 offspring from those eggs. anyway, here are some photos i took, and i would greatly appreciate some feedback on how to help her. THANKS!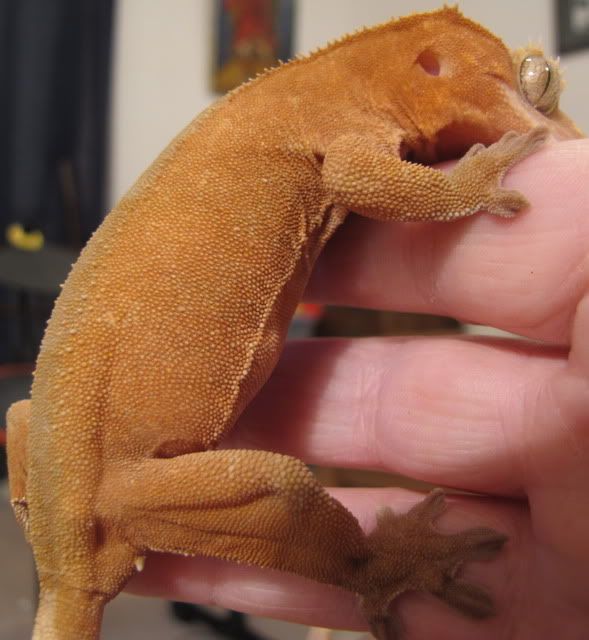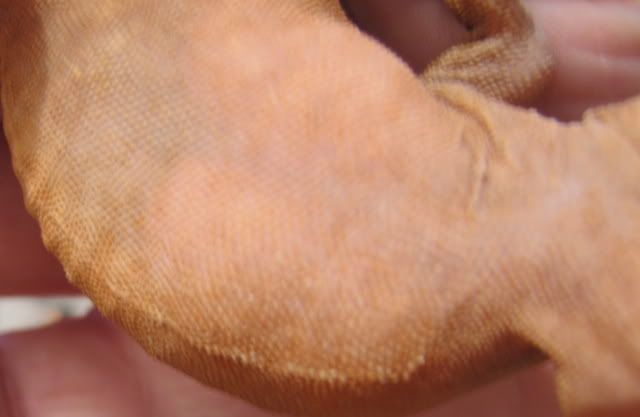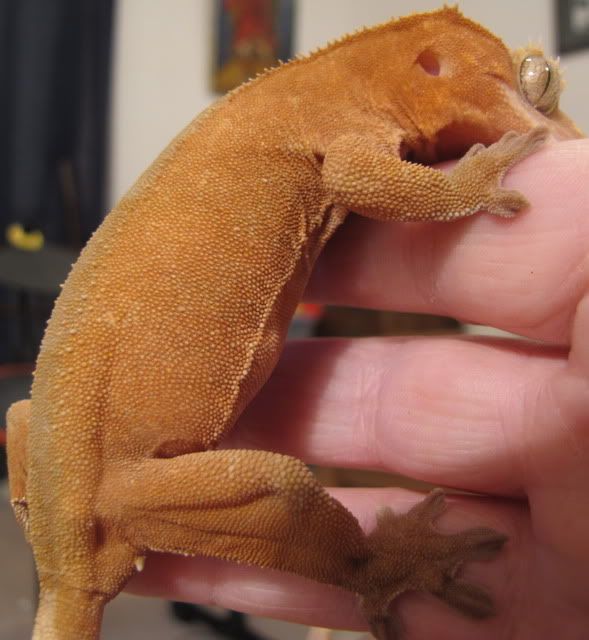 she has been 38 grams recently, but i have not weighed her in a while. I'll check and get back with you. THANKS!
EDIT: yikes... i weighed her and she's lost weight... 28 grams. i just recently fed the E-fix... am getting ready to do the N-fix, not sure what to do. I'll move her to a smaller cage where i can watch her. ?