I am in love with my new little ones!


This is the bigger one that I got from Sundial Reptile... The first pic is the pic that was on their website and the rest are the ones I took tonight. It's amazing how different his coloration is now... I know they change colors and "fire up" and all, but it's still hard to believe it's the same gecko. Not that I am doubting Sundial's integrity at ALL, by the way. Plus the markings match perfectly.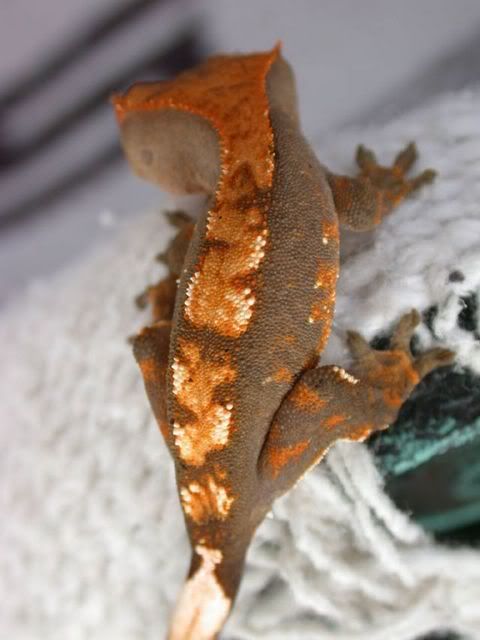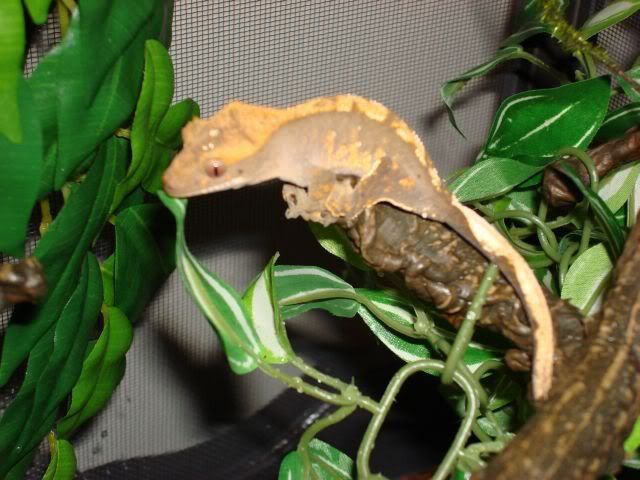 And here is its enclosure. My BF and I had a ton of fun decorating it tonight and I love how it turned out although the pics don't really do it justice. By the way, just so no one wastes their breath, there's no danger of him ingesting that substrate because I have him on CGD (which he's been readily eating). I only plan to feed him crickets once a week or so in a different enclosure with paper towel substrate.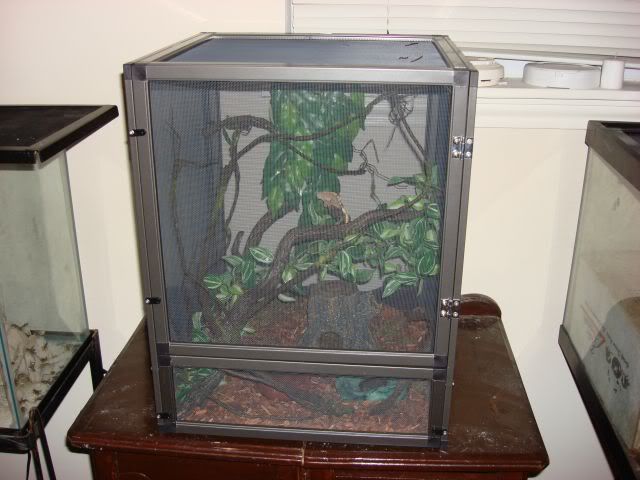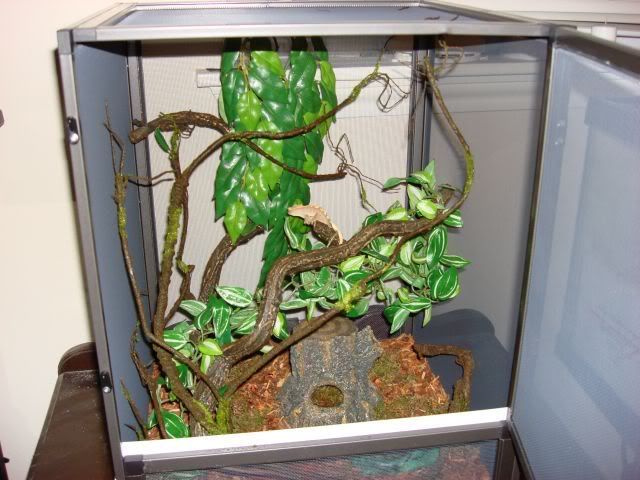 Lastly, here is the LITTLE baby. He is red right now but I understand that most Cresties are red as babies... I'm not really after a certain color so it'll be fun to see how he turns out. I'm just keeping him in a tub for now since he's so tiny.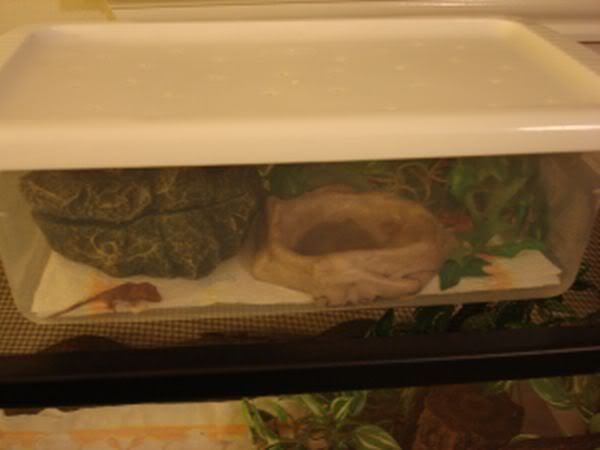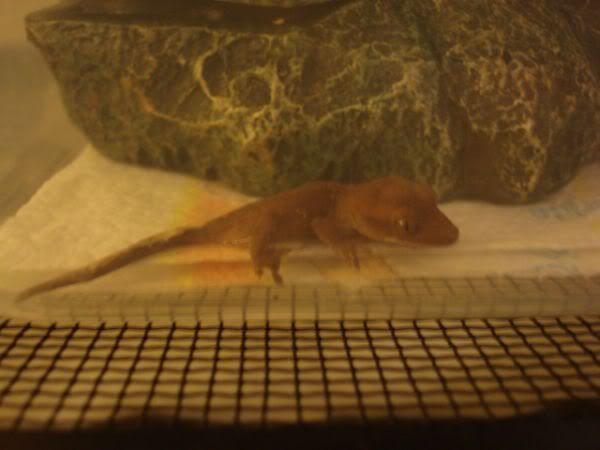 Anyway, thanks for looking. And I'm curious to know why the bigger one hasn't shown me his darker colors yet. He was described as a "darkfire" but he looks so light. Isn't it good that he's light since it's supposed to mean he's not overly stressed?