I feel bad, I just realized I never named the lil guy (or gal?).
He's a cute little buggar, growing up nicely. Not particularly fired up in these pics, but you can see his markings well regardless.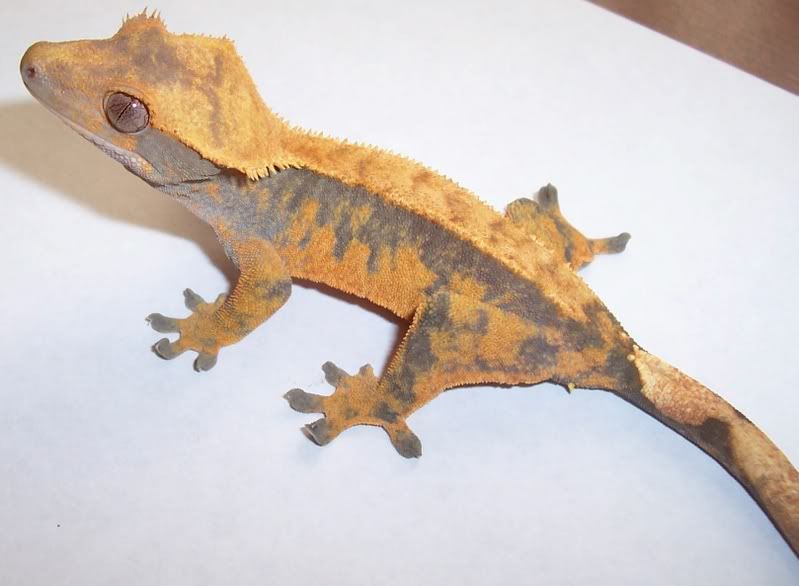 Testing out the strawberry repashy flavor. I think he approves.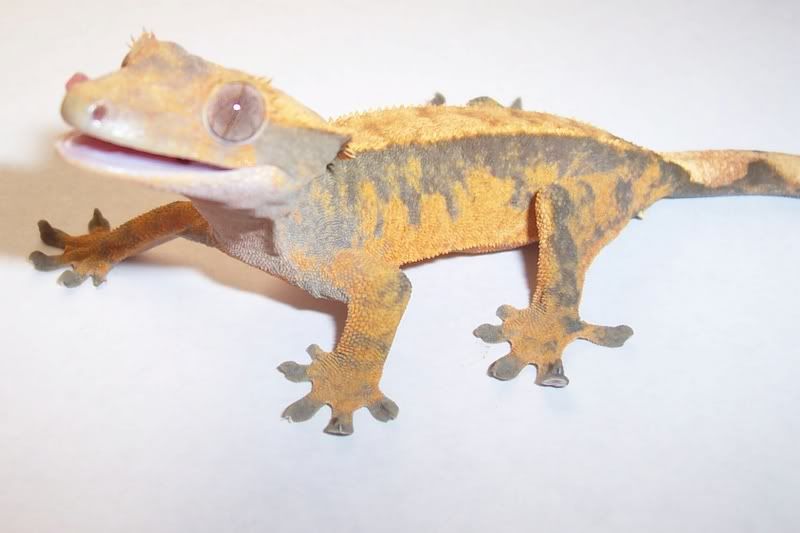 "What's that you keep sticking in my face?
"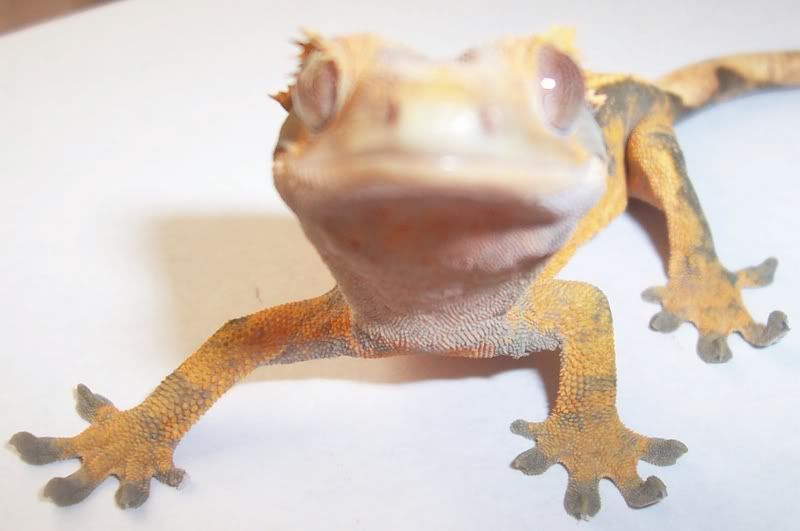 Annnndddd just for the heck of it, though my camera wasn't cooperating too well with the attempted closeup, I love crackers crests. It's one of his best features!
And oh yeah
also not fired up in the least (took these around 4 in the afternoon), Addison is now a frogbutt. I came home to find it on the floor of her cage one day a little while back - talk about disappointing. The other 5 all have their tails still,
knock on wood
.