Wednesday i decided to take a picture of the two of my geckos to show my family on Thursday so i took a group shot and Sita was standin' pretty for me.
Kitchen counter ftw because I don't have any interesting objects to put them on...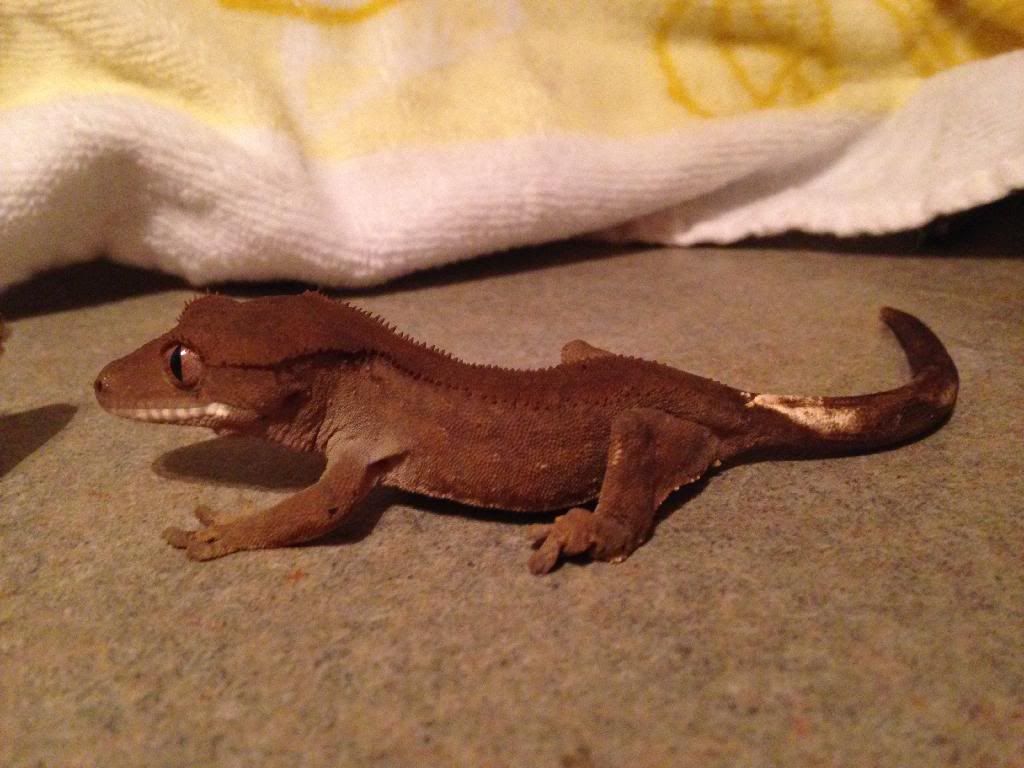 Still can't tell if Arafel (the bottom picture) is red or just dark browns when fired up hehe. Either way I love them to death <3 Both of them are fired up, though Sita was kind of... half-way there, the stripes on his sides are much more pronounced when he's fully fired. P: He rarely fires up for me anymore haha the turd.