I'm so happy with these kids so far! Next clutch is due to hatch next week. (I'll probably tack the pics of the new ones onto this thread so keep an eye out!)
Cupcake (named after her grand dam, Vegan Cupcake)
Hatchdate:9-2-12
This one is looking like she'll be high contrast, possibly black and cream.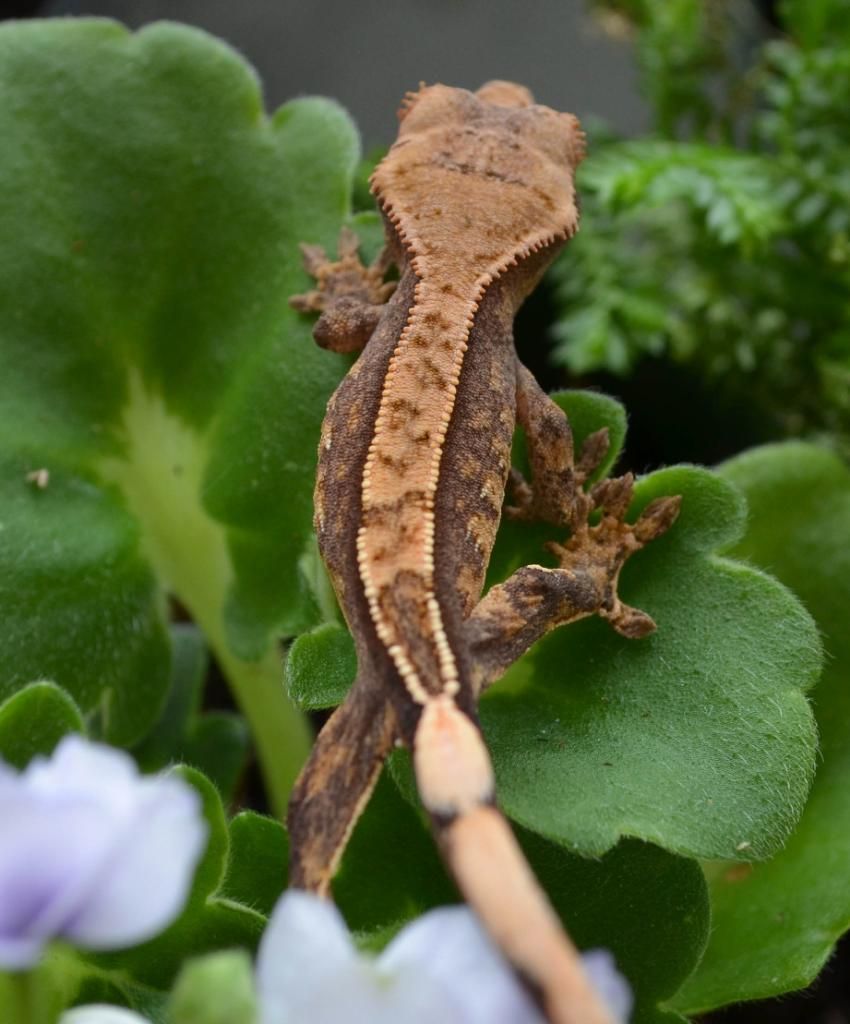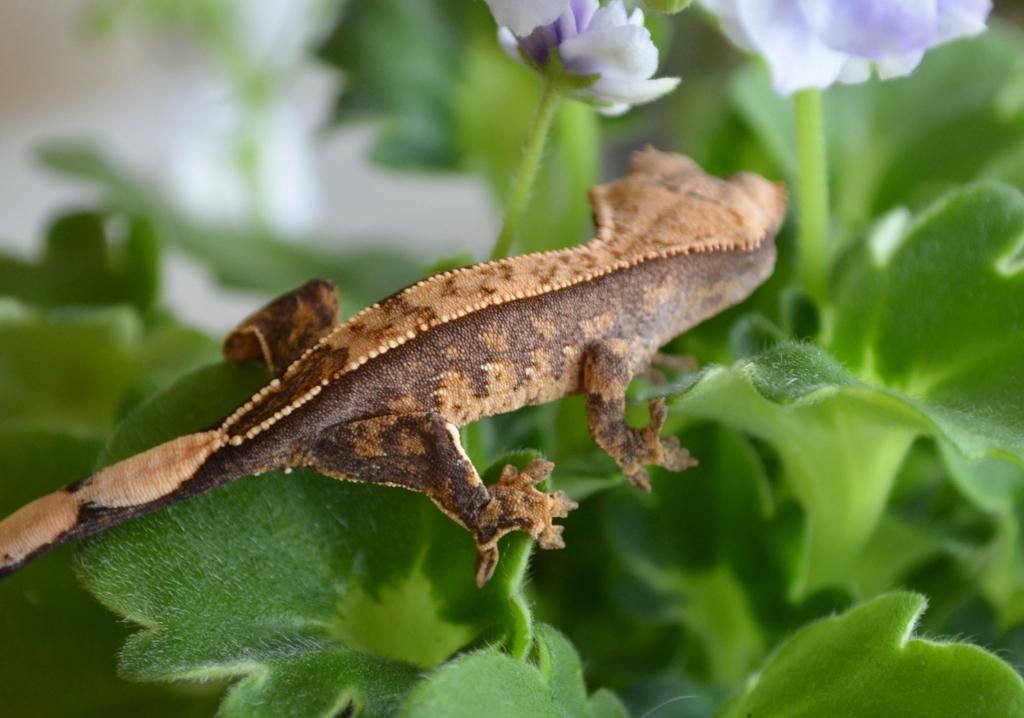 Cherry Tart
Hatchdate:9-2-12
I'm thinking this one will be red or pink and cream. She's going into shed in these pictures but she is developing some higher lateral patterning with each shed.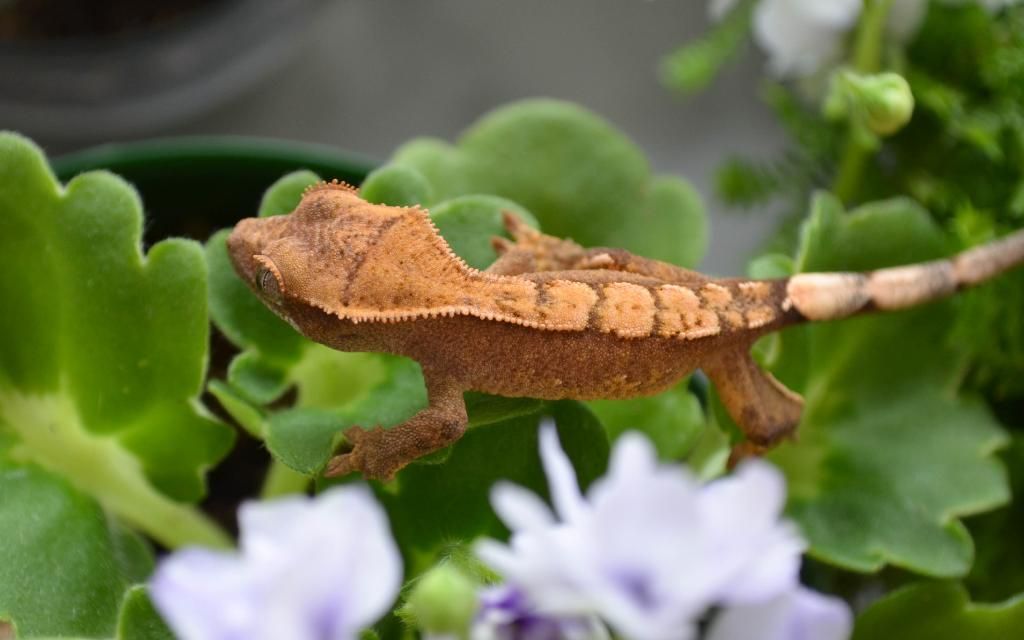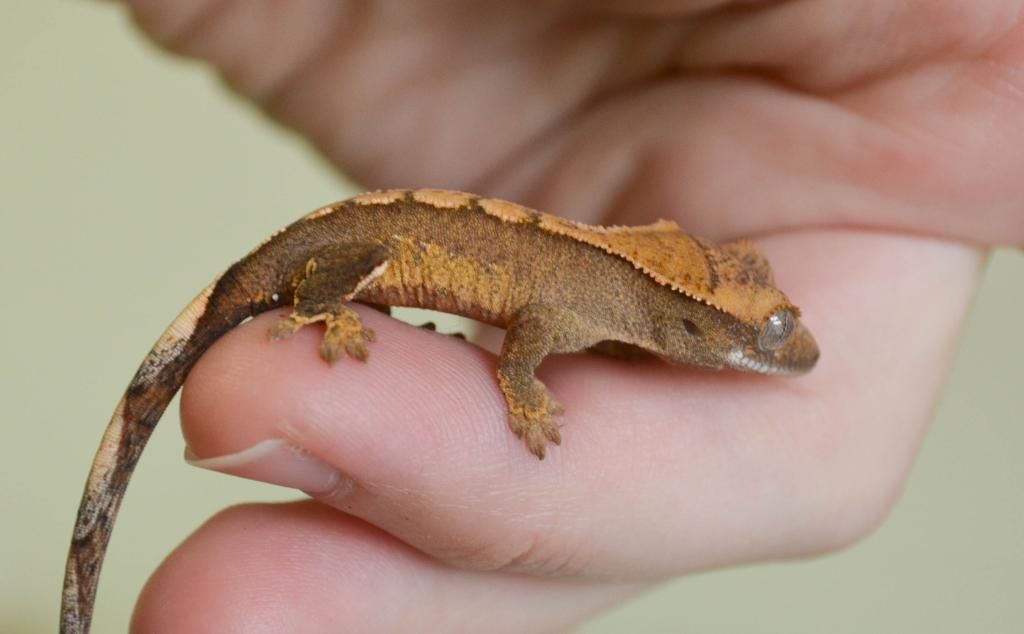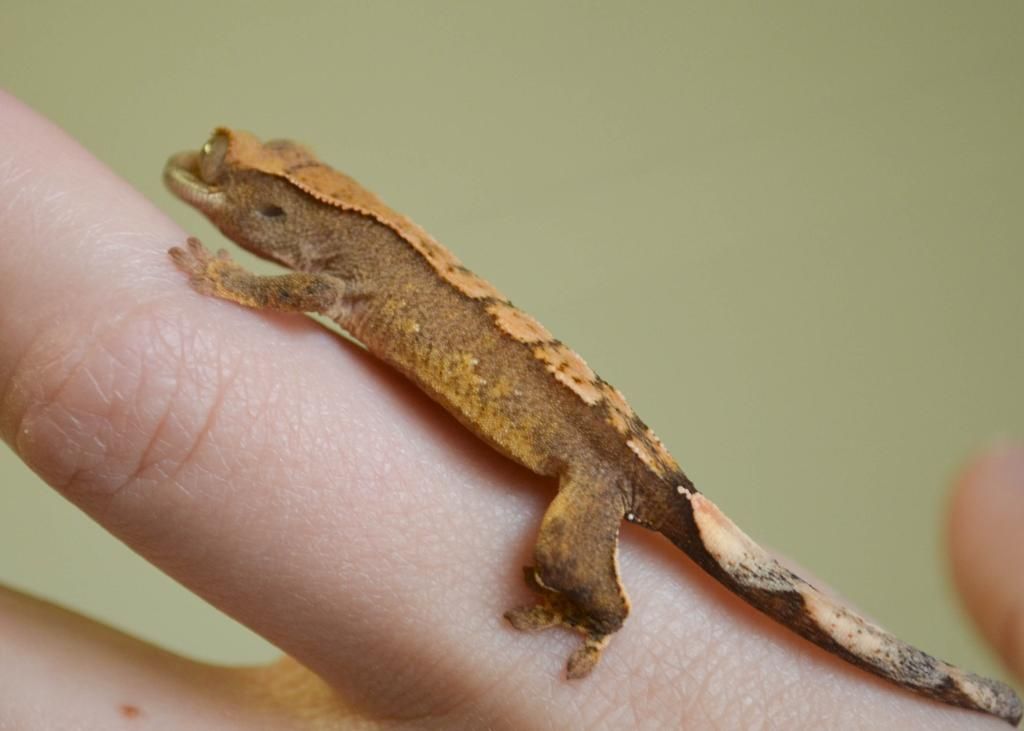 Vegan (also named after Vegan Cupcake)
Hatchdate: 8-15-12
This one is getting some nice big inky spots! Doesn't look like she's going to stop growing them anytime soon either.
I'm thinking the spots must come from Fawkes since it is possible her dam was spotty and Cujo doesn't have spots in his lineage except for Vegan Cupcake's which didn't seem to pass down to any of her offspring.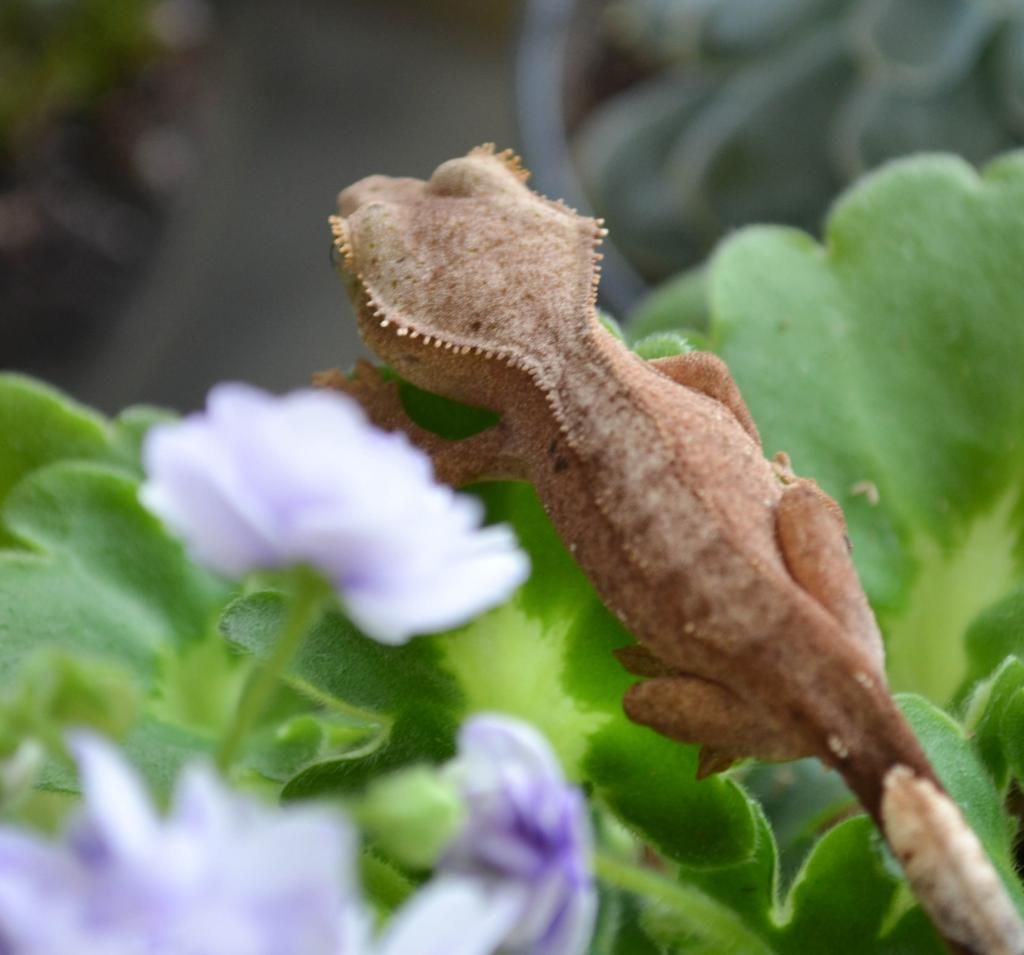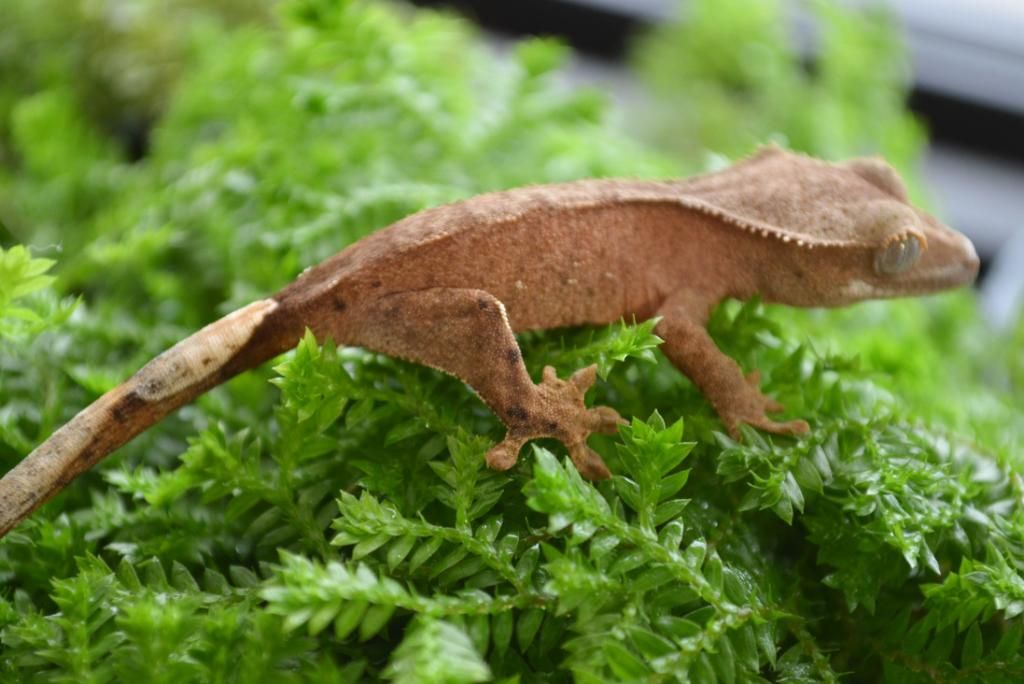 Sire: Cujo, produced by Crown Jewel Reptiles from Vegan Cupcake and Screamer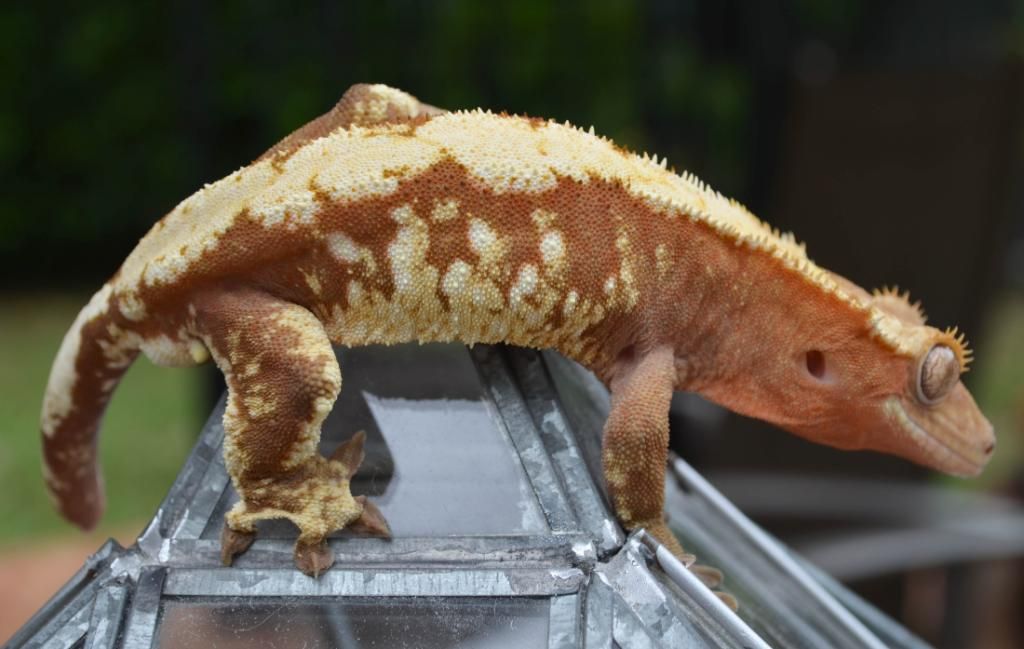 Dam: Fawkes, produced by Big Fat Geckos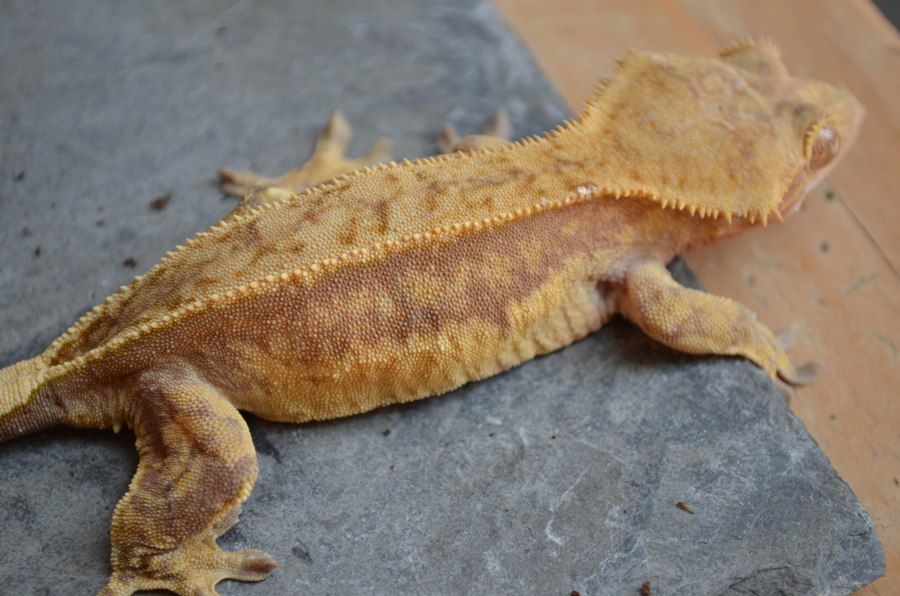 Thanks for looking! I hope you guys aren't getting tired of my many picture threads.