Ok i just came home with these two, spent more than i planned to, but got to feed the addiction
heres the first one i got im gonna call it Baba Ghanoush lol its a Creamy Yellow Harlequin with Partial pin. looks like its couple weeks old.
and here is another one i bought its borderline harley/flame and has some dalmation spots.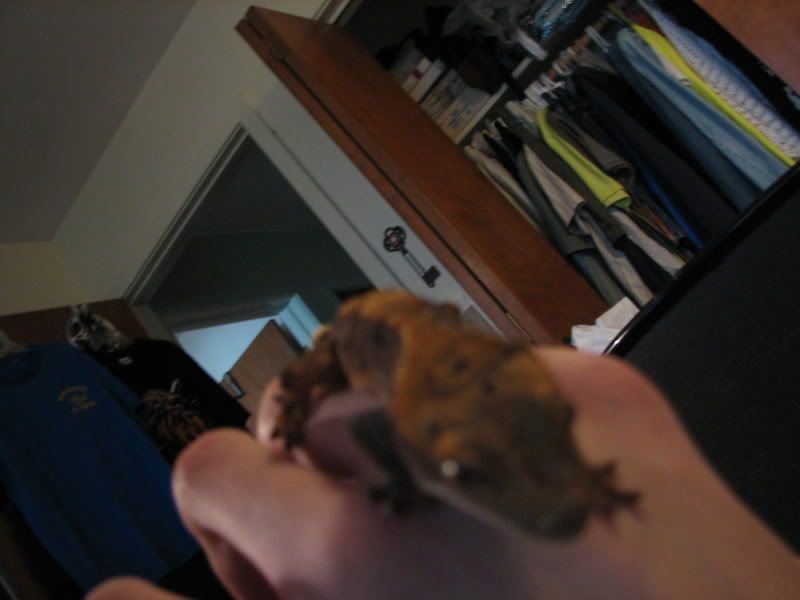 sorry about the pictures, my camera sucks at close ups