YESH. Just what it sounds like! Got my box from Bigfatgeckos/Mina today! Have almost died from excitement!
Annnnnnnd right into pictures:
Puzzle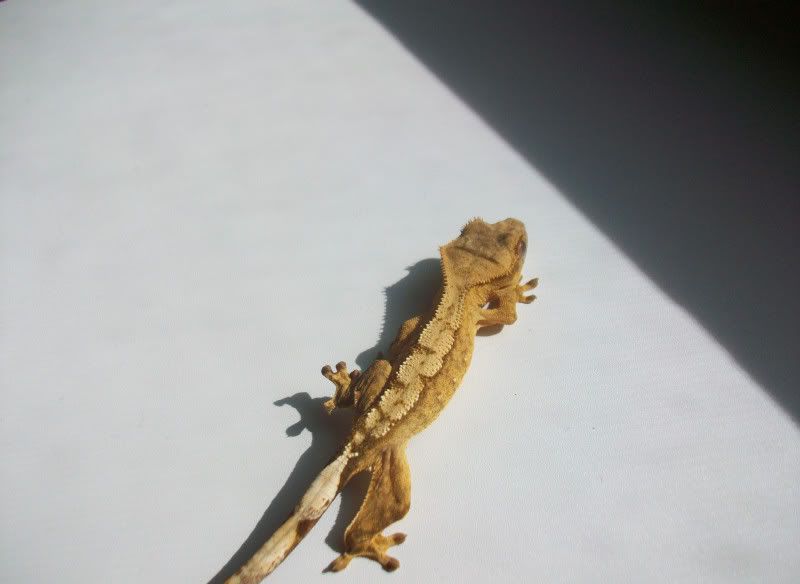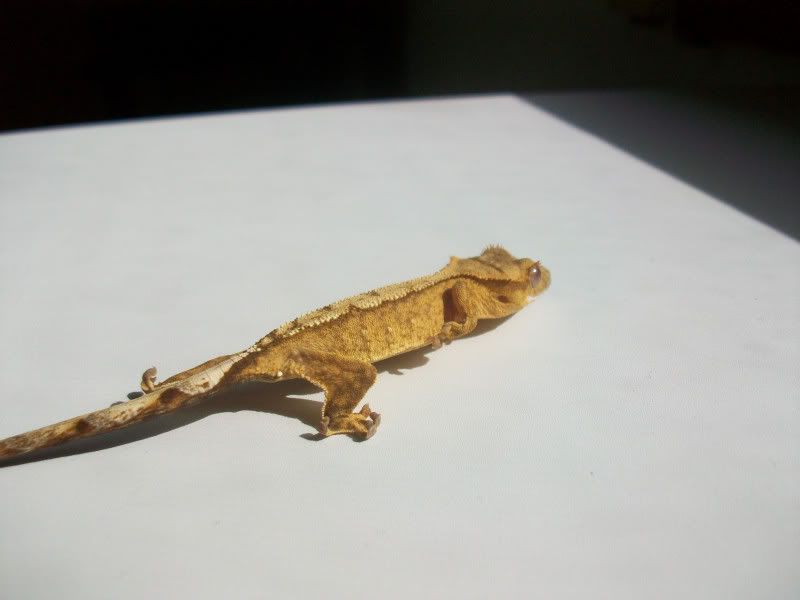 and one shot after he started settling in and firing down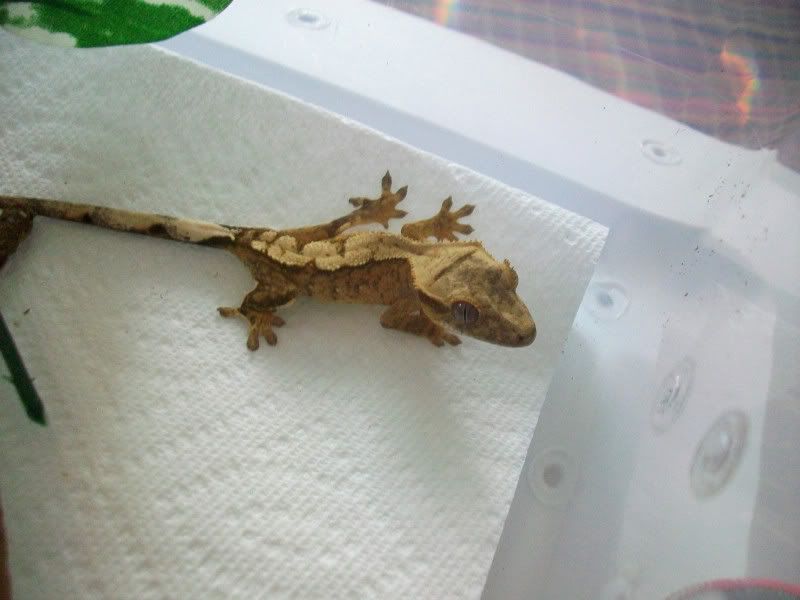 Chicory, who shall be called Chikorita if she stays a she
keeping with my new pokemon theme
Here she is giving me the "I'm not happy and this is no time for pictures" look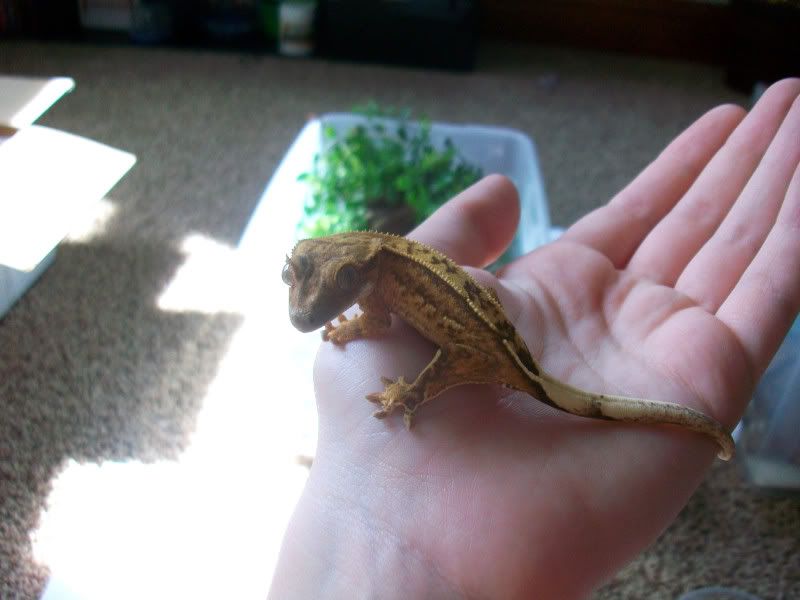 Pretty!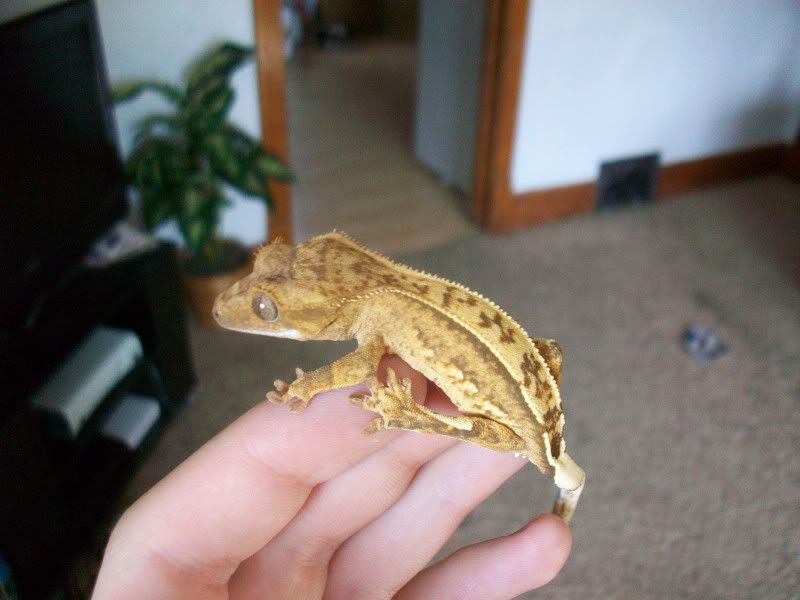 And calming down, glad to be home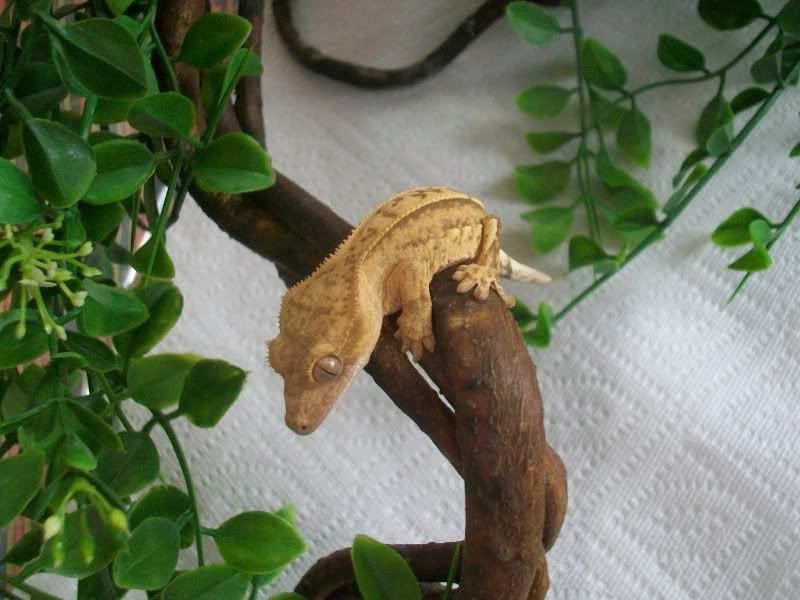 And NOW, the moment that I have been waiting WEEKS for, the magical, the amazing, the most cute ever: Sokka!
whose dis?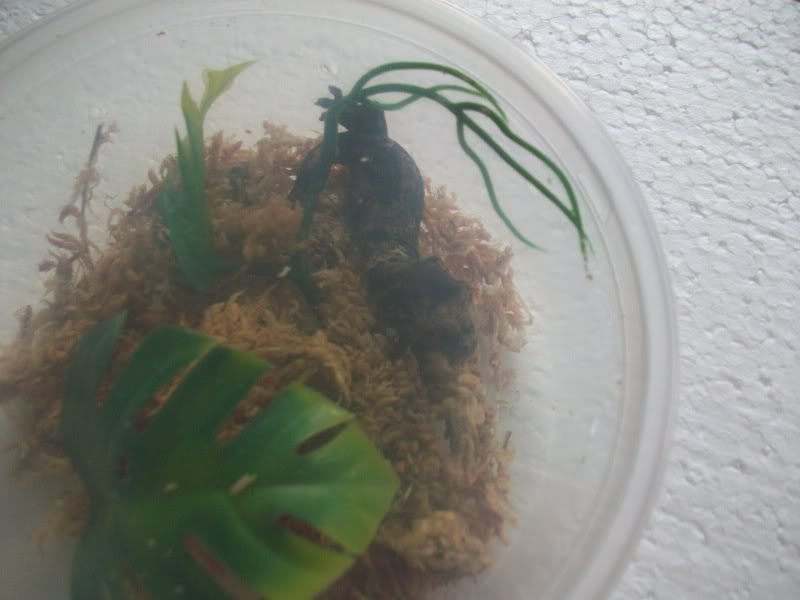 Oh, its Sokka, Chancellor of Most Cute Island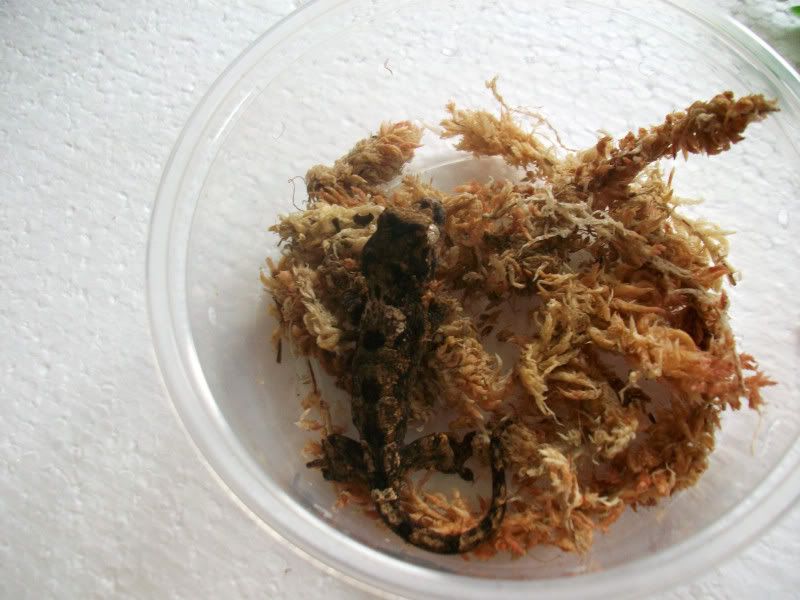 The most CUTE baby gecko I have ever seen, hands DOWN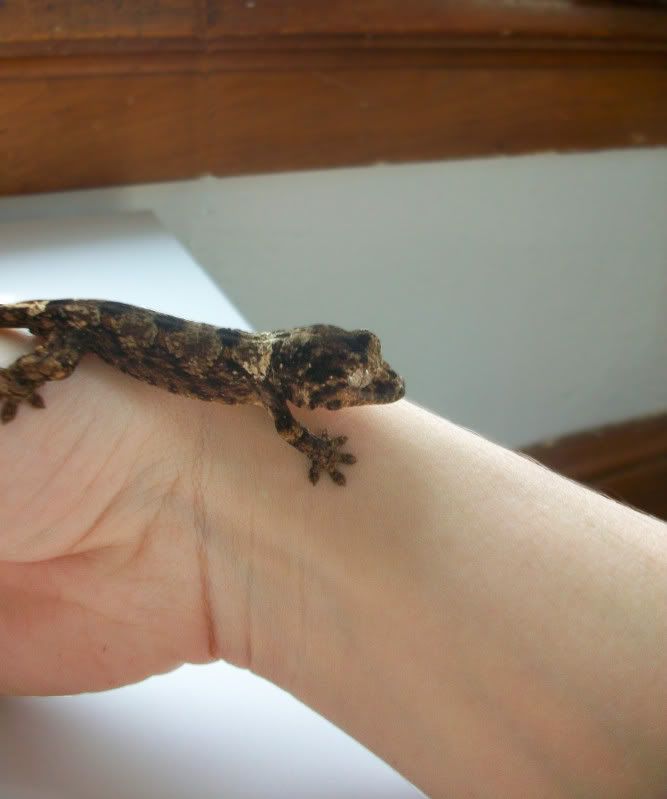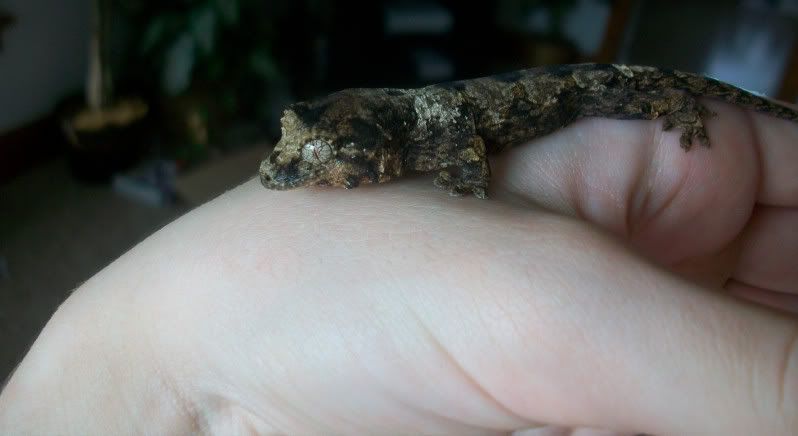 So, to sum things up, I got amazing geckos from two amazing women and I am thrilled beyond all belief. Chicory was a gift from my gecko fairy god mother (nicer than gecko santa eh Mina? lol) and I will cherish her forever. Puzzle I influenced a certain person to buy, so maybe it was just fate that I ended up with him---and little Sokka. Where can I even begin? The chewie bug bit me hard. I'm so happy to have a baby to call my own. Hopefully it takes care of all those baby chewie cravings that I had been having looking at all the pictures of peoples' newborns!
Thank you Vicki and Mina!
HUZZAH