I am so proud that the first eggs my little Sven laid have hatched and are healthy. They are absolutely adorable. Unfortunately I was out of town when the first one hatched, but my housemate was good enough to be on mama patrol.
Disclaimer: Some of the pictures have baby food in them. Before some of you jump down my throat and send me to the gallows know that all my local petstores were out of CGD and I had been awaiting an order for quite some time.... So COOL IT.
Anyway, on to the good parts. The flame/harly colored one is Salsa, the more tigery-reverse pin is Tango. They were born mid-June.
Cellphone picts me housemate sent me:
Salsa: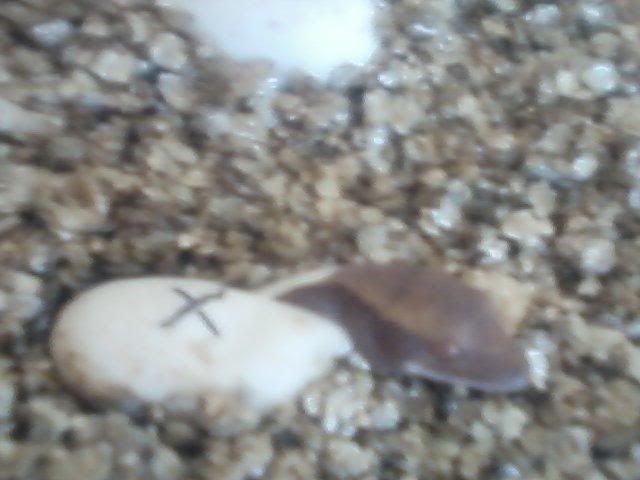 Tango: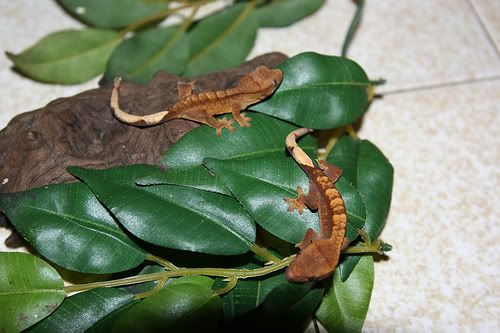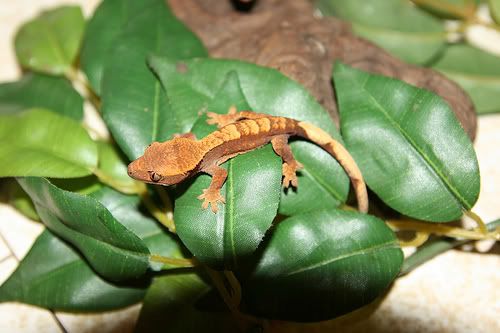 Thanks for stopping by.
P.S. I did change them into the larger deli cups from the smaller dixie cup thingies. They did work fine, but I used the small ones with side-splotched lizards in a research lab. But I switched to the larger ones just to be safe. I used vermiculite, and a hovabator.