As my Crestie collection continues to grow, I keep experimenting with various DIY ideas I run across to bring down costs.
Latest and greatest is using pipe insulation to make climbing branches, perches, and feeding stations. Here's the finished product: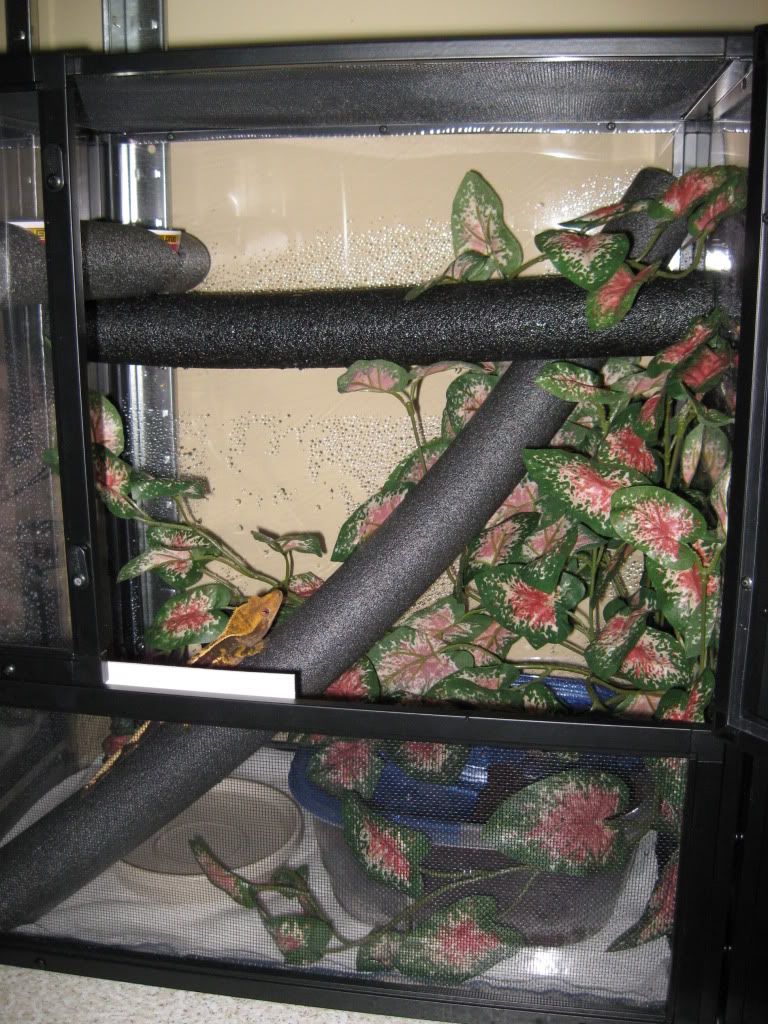 I bought some pipe insulation from both Lowes and Home Depot today, and found that the stuff from Home Depot is a little more rigid plus has adhesive so you can close up the slit if you want. 8 or 10 feet (I forget) for under $2. I really like how it's working- no suction cups needed and it should be really easy to clean. I might look for some of those foam swim noodles down the road so I don't have to worry about cleaning the hollow insides, but the ones that are sealed up shouldn't need cleaning anyways... I could only find 1" diameter, but if I can find some 2 or 3" inside diameter I'll also make some hides out of them.
I cut out holes to insert the little melamine teacups that I use to hold CGD and water (around 25 cents each at my local Asian market). I really like these as they have rounded bottoms so are easier to clean (CGD doesn't get stuck in corners) and are dishwasher safe.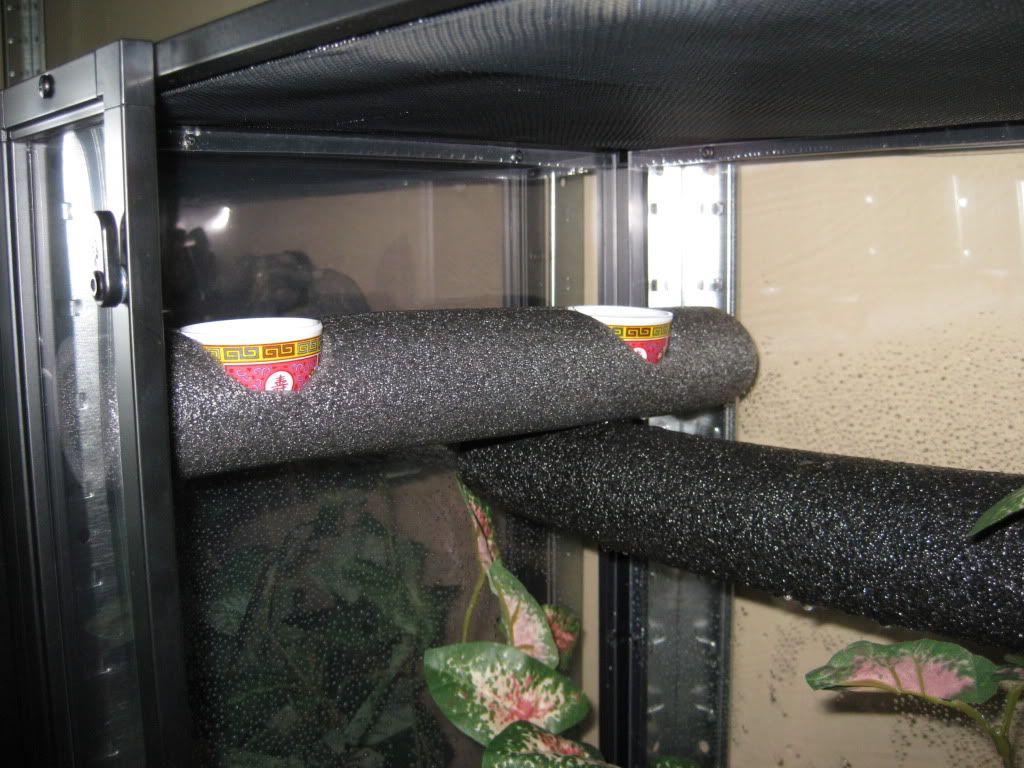 I've also started using small plastic plant saucers from HD for water dishes. 89 cents each, and I can also put these in the dishwasher.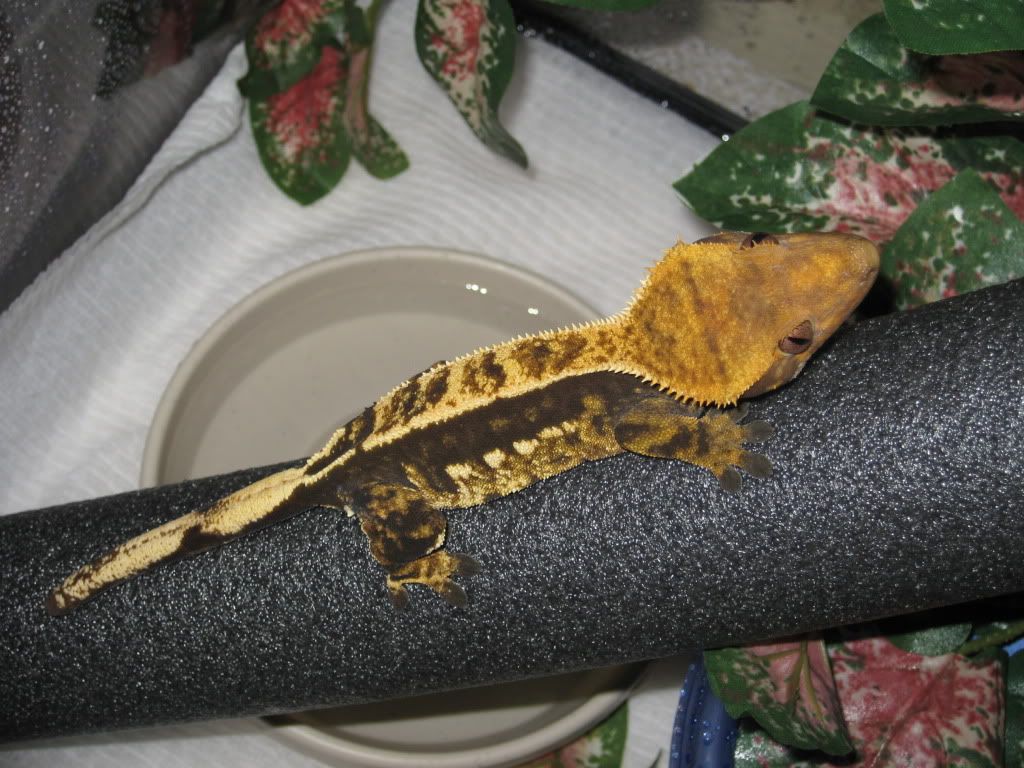 And the lovely mellow model herself, Kako. Going- "Um, I was SLEEPING here!!!"