i really want to put jake and marigold back together. do you think i should? i had them together for about a week in march, and marigold got her tail scraped in 4 places. they have been separated since then. the wound looks pretty much healed. now. marigold is very bossy. but jake means business. do you think if i put them together in a larger cage, say a 40 or 55... that they would do better? they were in a 10 gal with a topper, so almost 20 gals... Or, do you think i am crazy to put them back together??
here they are:
marigold: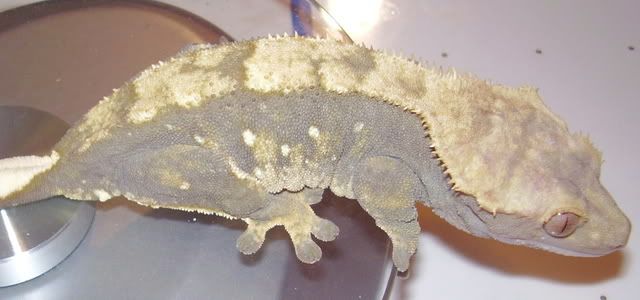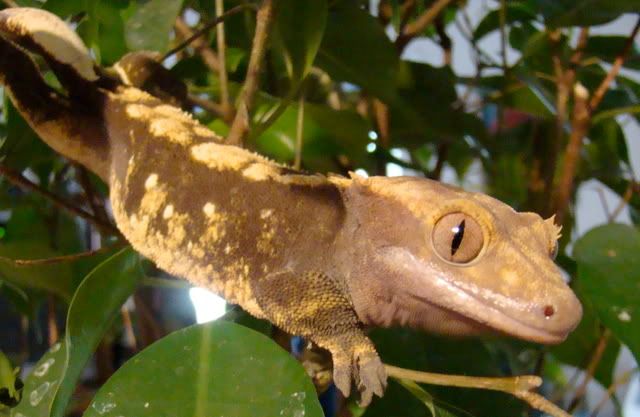 Jake: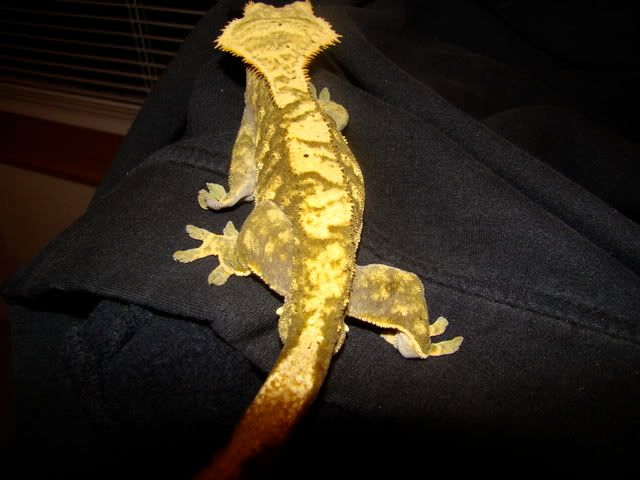 I just don't know if some geckos just always fight, or if it is just the logistics of their enclosure.
thanks for the help.