Ok guys and gals of Pangea......GoldieLock is almost of age now. But I am having alot of trouble deciding who to pair her with. I have two choices, Dali or Arkos. I am going to include several pics of each. I would like any opinions on what your guys and gals would like to see more.
Here is GoldieLock: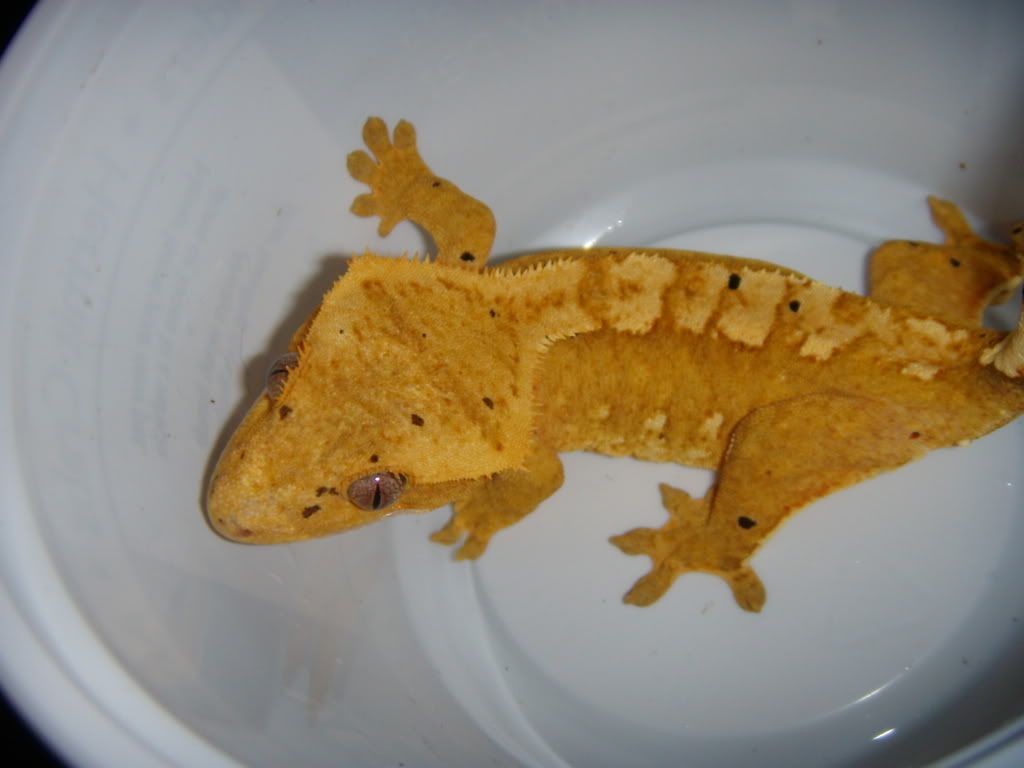 Here is Dali. Now Dali and Goldie's spots and cream match well. And Goldie's dad was a solid cream and lavender.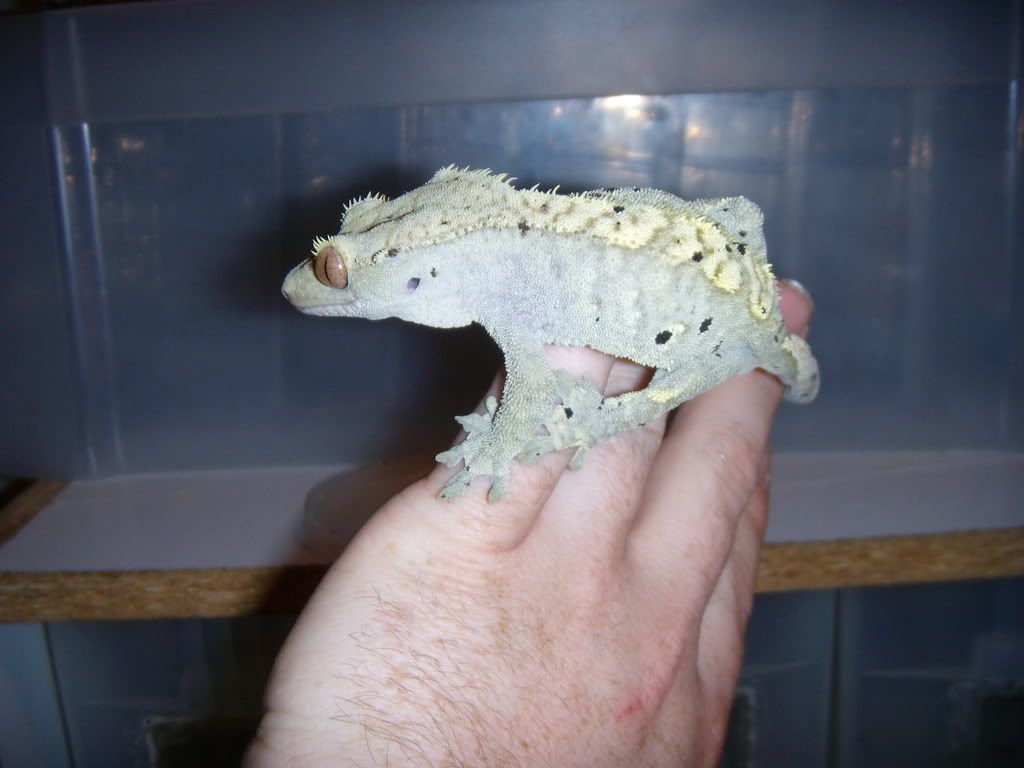 Here is Arkos. Arkos is a borderline Super D, with a yellow base, and red Tiger Banding. His Super D spots consist of Red and Black spotting.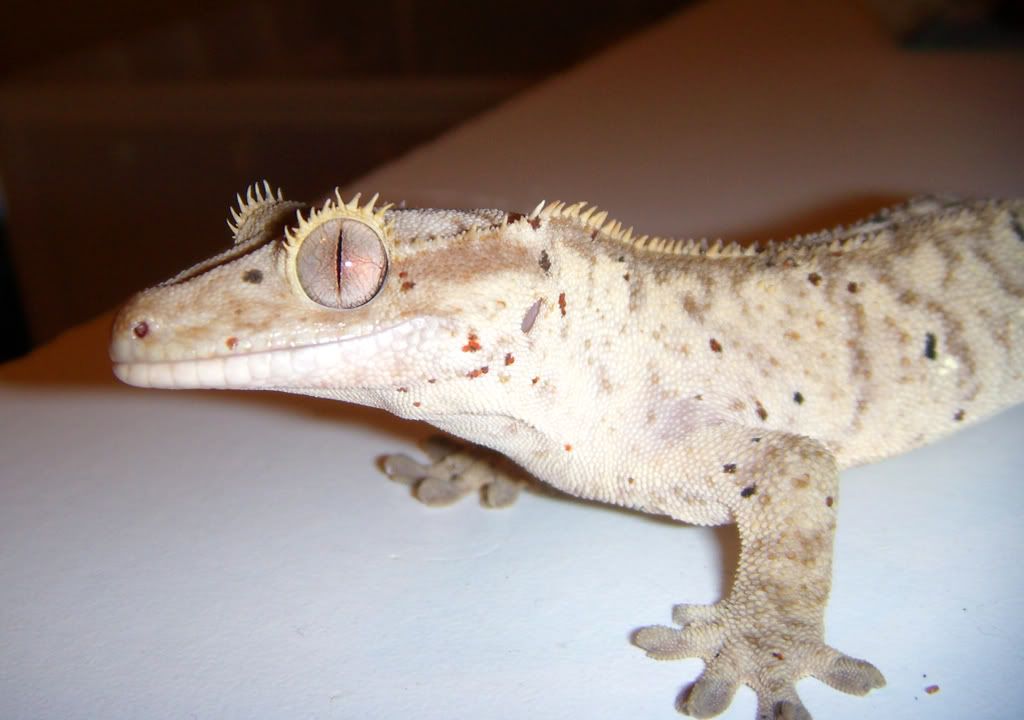 So, think about it, give me your thoughts and opinions and we will see what we can get from Goldie this year!!