I have a Chinese hamster already, and this girl is SO different! I've had her since last Thursday and she's already used to my boyfriend and I. She hasn't bit us once!
We were at Petco just for fun, and saw her getting pulverized by another larger hamster... I've wanted a new Syrian ham for a while and the BF always says no.... until last Thursday!
Here she is! Admiral Sticky Buns!!!!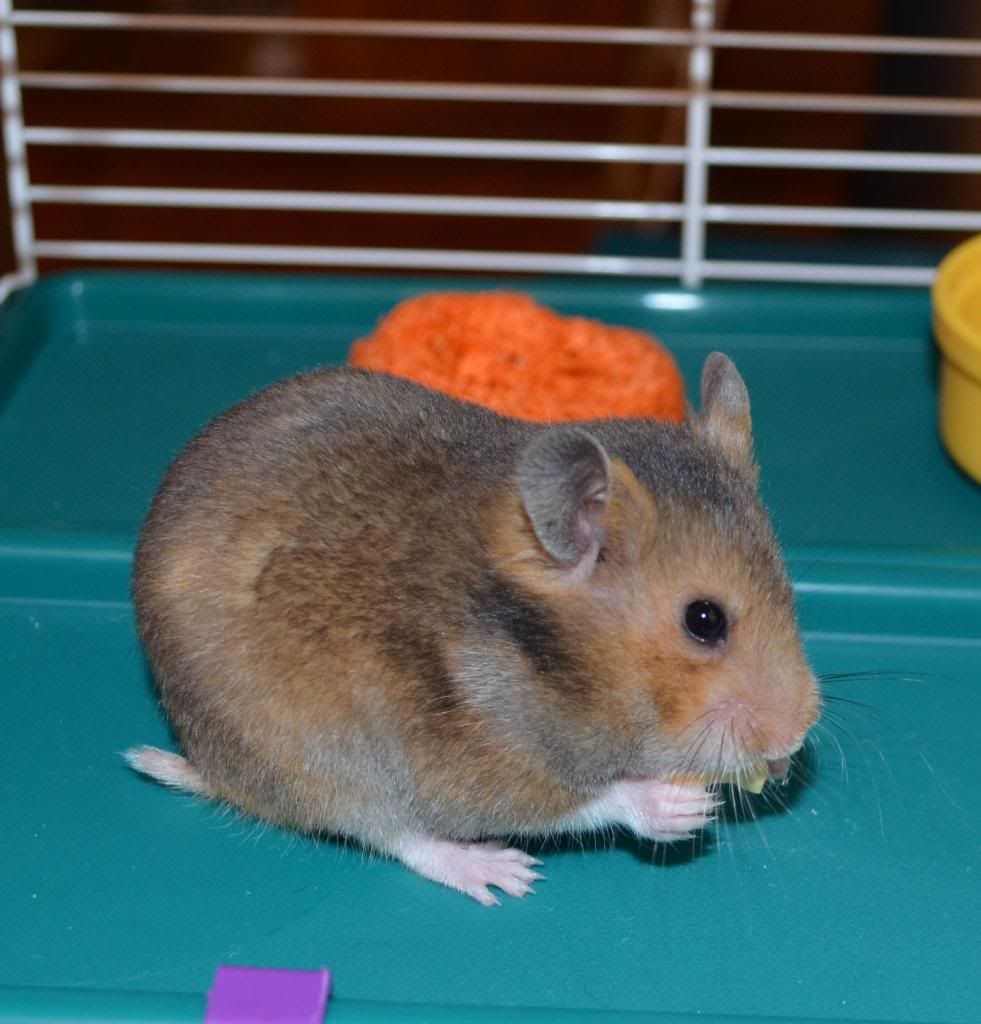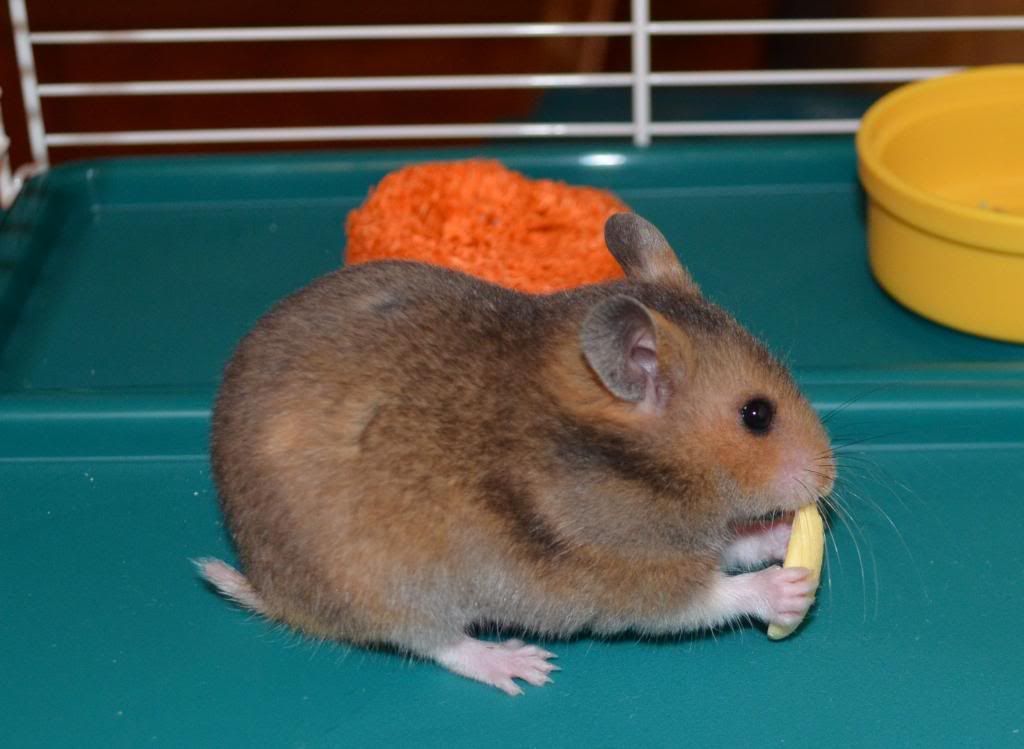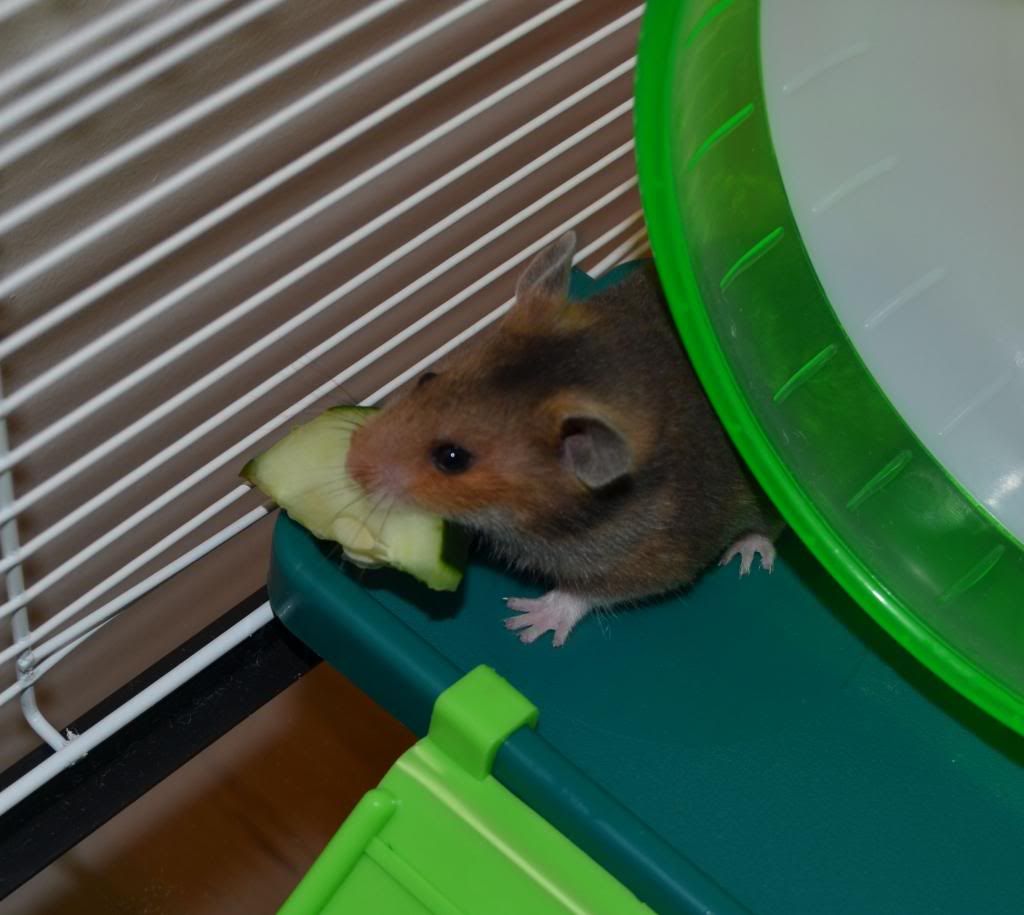 She was a fan of the BF's pocket!