I saw this girl today and had to have her. I don't think I've seen a gargoyle with her rusty color. I love the contrast with the cream.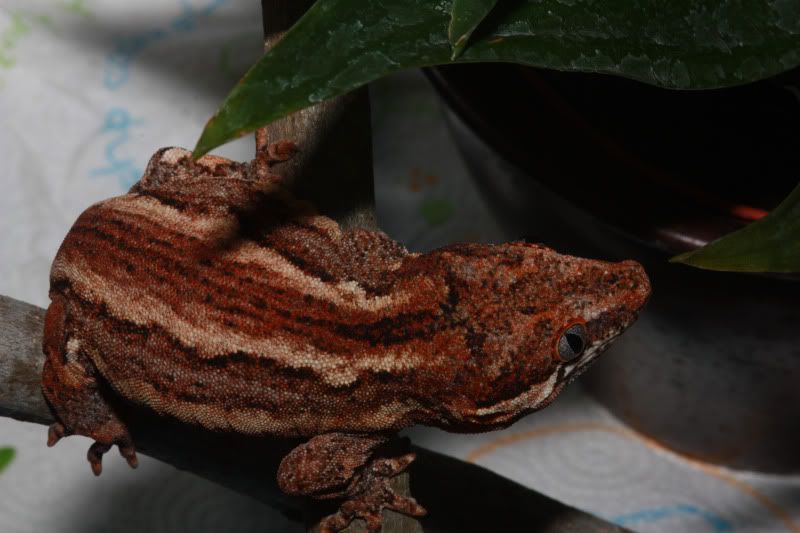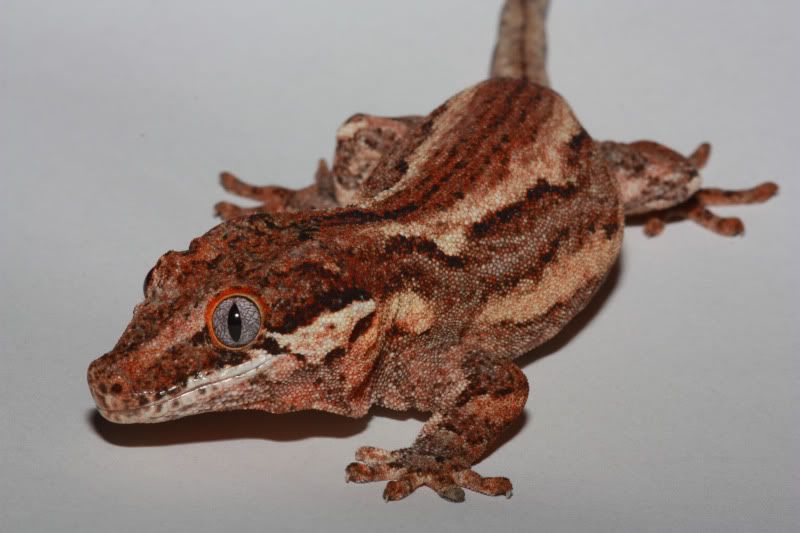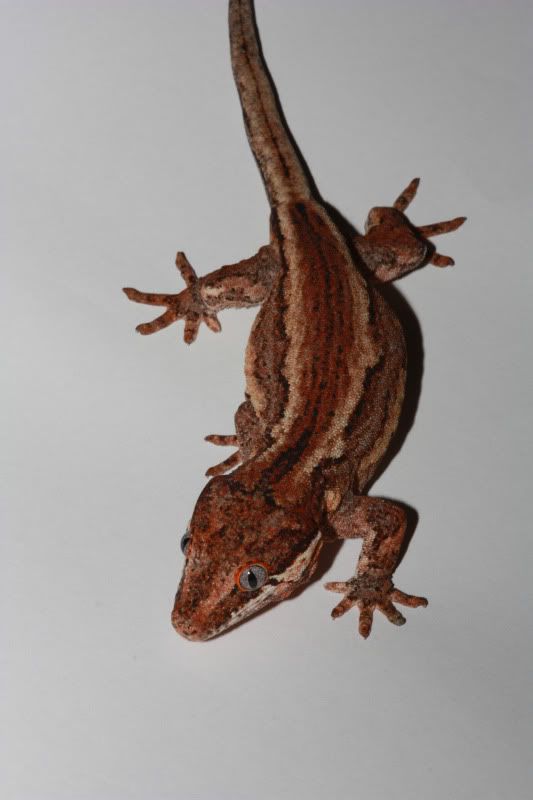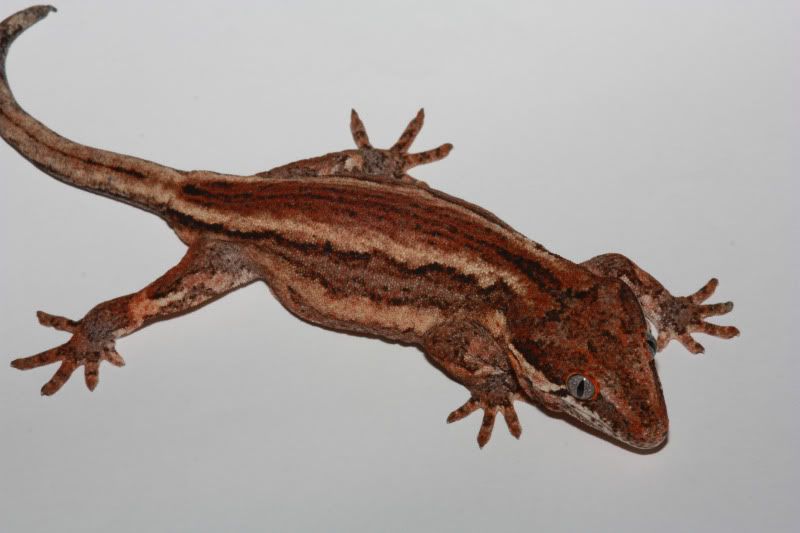 Here is a shot of my underbite girl now 40g. Her underbite was out pretty far but seems to be getting better. It's hardly noticeable now. Maybe it's her diet.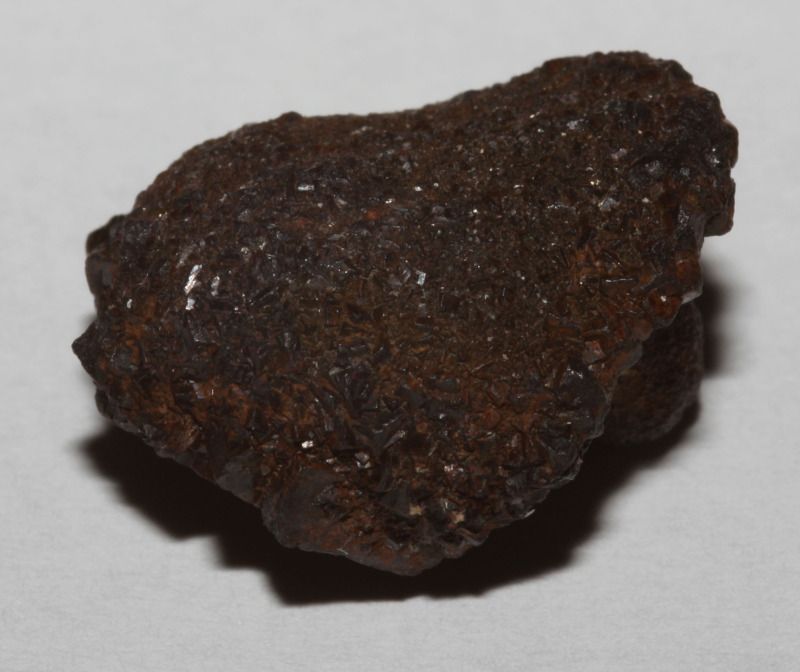 And this little guy i picked up a few weeks ago. He is a complete pig. Eats CGD like its the last meal he will ever get.
Chris