Pattern: the orientation of darker bands of pigment on the gecko's body that generates a distinct pattern regardless of color. In the example pictures we are looking at only the pattern not the color.
Stripe:
a series of "stripes" of colored or black pigment run length of the gecko's body. Typically the stripes, be them colored or black, are darker than the body color of the gecko. Stripes may be partially broken or incomplete in some locations. Almost always the stripes will at least be present in the dorsal area.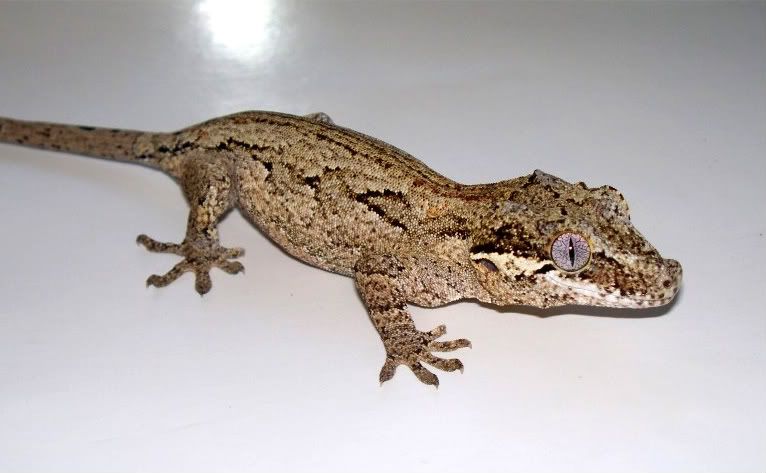 the one below is almost a super stripe. While the one above is a very poor stripe, but still stripes.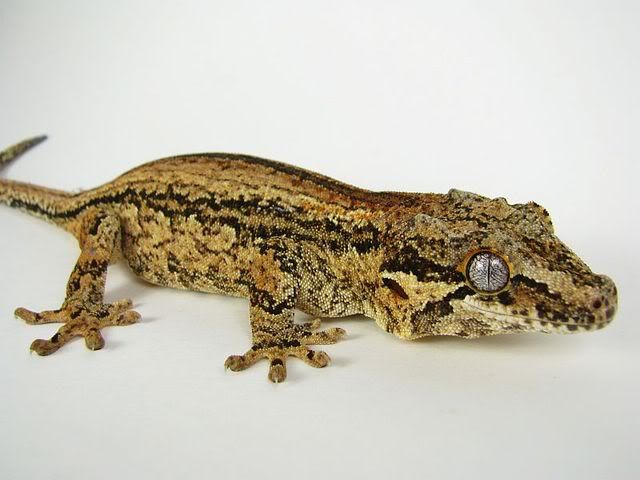 Super Stripe:
the entire body of the gecko is completely covered in stripes including sides, arms, legs and tail. Some of these stripe can be mottled, muted slightly or broken but better examples will have clearly defined stripes all over the body.
Reticulated:
Have no pattern at all. Most times with 2-3 different colors of scales intermixed randomly.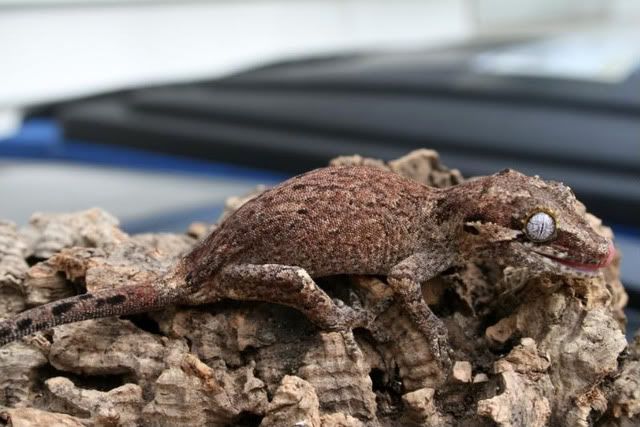 Mottled Reticulated:
Often confused with the reticulated pattern this pattern has a less random placement of scales. A series of interconnecting lines form a complex network or vein-like pattern across the entire body of the gecko. Typically the lines are black or brown and darker than the body color of the gecko.
Gecko
Fired Down
Same gecko
Fired Up
Banded: Similar to the mottled reticulated pattern but also present are thicker bands which run around to the body at regular intervals, giving the impression of bands encircling the gecko's body.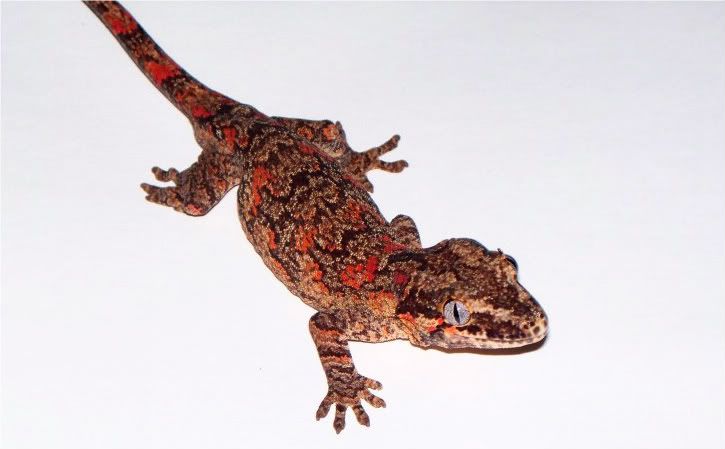 Mosaic: aspects of both the stripe and banded morphs are both present on the gecko's body resulting in a complex, whorled pattern of darker color on the lighter body color of the gecko.
http://www.giantgeckos.net/giantgeck...ery2&Itemid=49