OK, I should know better than to look at the geckos for sale on this forum, but earlier this week I spotted a promising looking hatchling that Crestielovely had for sale and kept going back to look at it. I couldn't resist, and we had a window where it could be shipped safely. It's been so cold here the last few nights that the heater kept coming on because it's set to start up when the gecko room gets to around 67 degrees.
Here's the baby!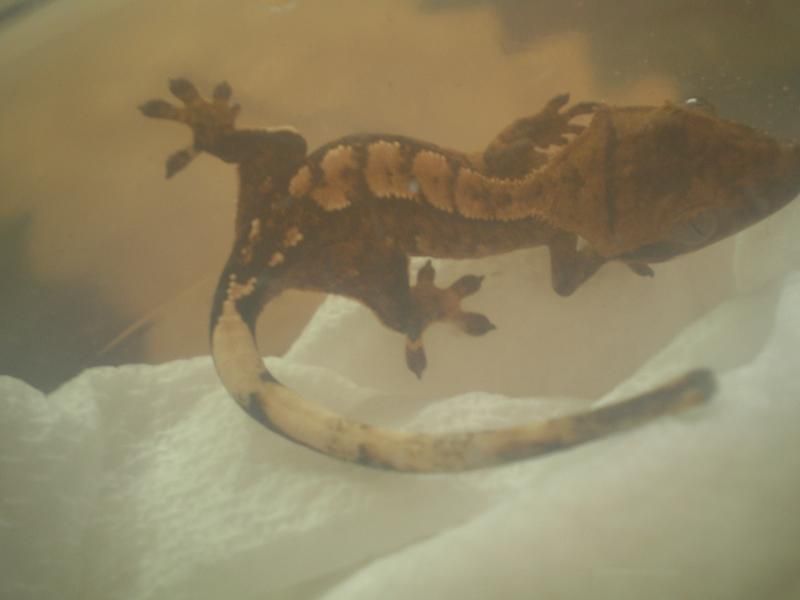 I want out of this deli cup!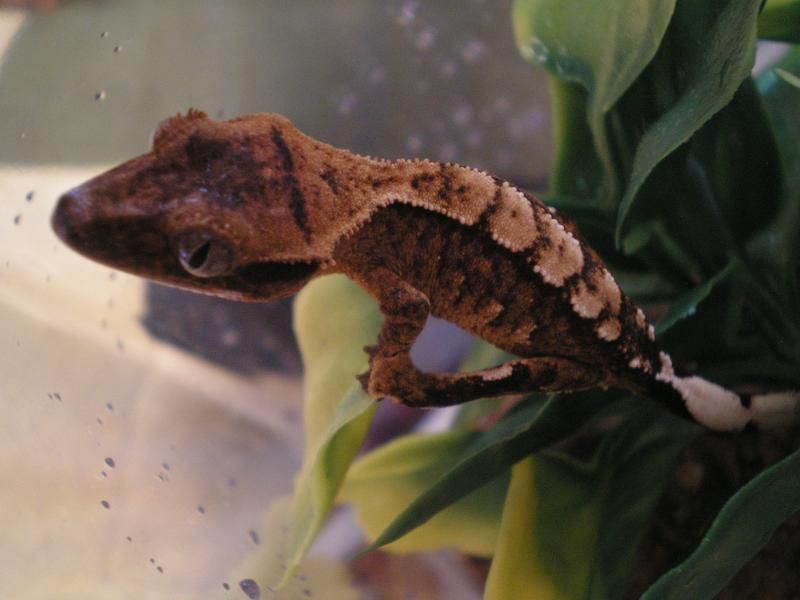 Is this my new home?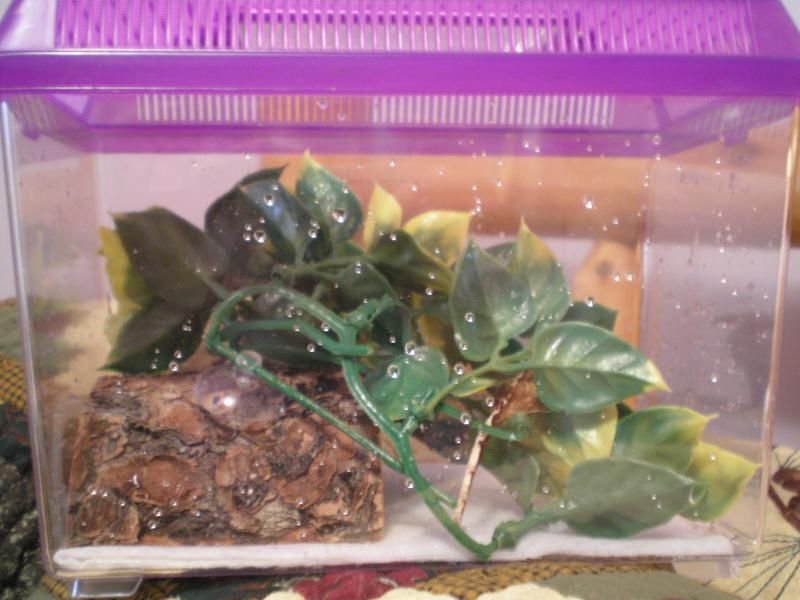 Hiding out for some private time to think about her little adventure.
Crestielovely was nice enough to humor me and try to check for pores even though the baby is only 3 grams. So far, so good. Think pink, everybody!
The baby's parents are Wonder and Chaconne, and I'm thinking of going with the dance idea from Chaconne and calling it Minuet. What do you think--would that be too feminine if it turns out to be a male? Other suggestions?
Anyway, I'm really excited and the pictures don't do it justice. This is a really nice hatchling.