So i have adopted a 1yr old male gecko named Splash.
The previous owner was trying to sell him with his tank and I offered to adopt him at no cost if they were ever in the position of just needing him gone. To my surprise they accepted my offer as they were more concerned he went to a knowledgeable home.
When He was dropped off they told me what they were feeding, its the same thing the breeder feeds. A mix of an all natural baby food and yogurt with reptivite mixed in. he also loved Crickets. So I am going to get him switched over to Repashys. I am attaching some pics to see if you think hes healthy.
they were given the feeding info from a successful local breeder that has had cresties for many years and his geckos all seem healthy seeing as Reptivite and calcium were added I guess hes probably healthy but im switching him over. Here are some pics of the 1 yr and 37.6g Splash. ( he was already named and I told the daughter i wouldn't change it
)
HE IS NOT FIRED UP these are for health not morph pics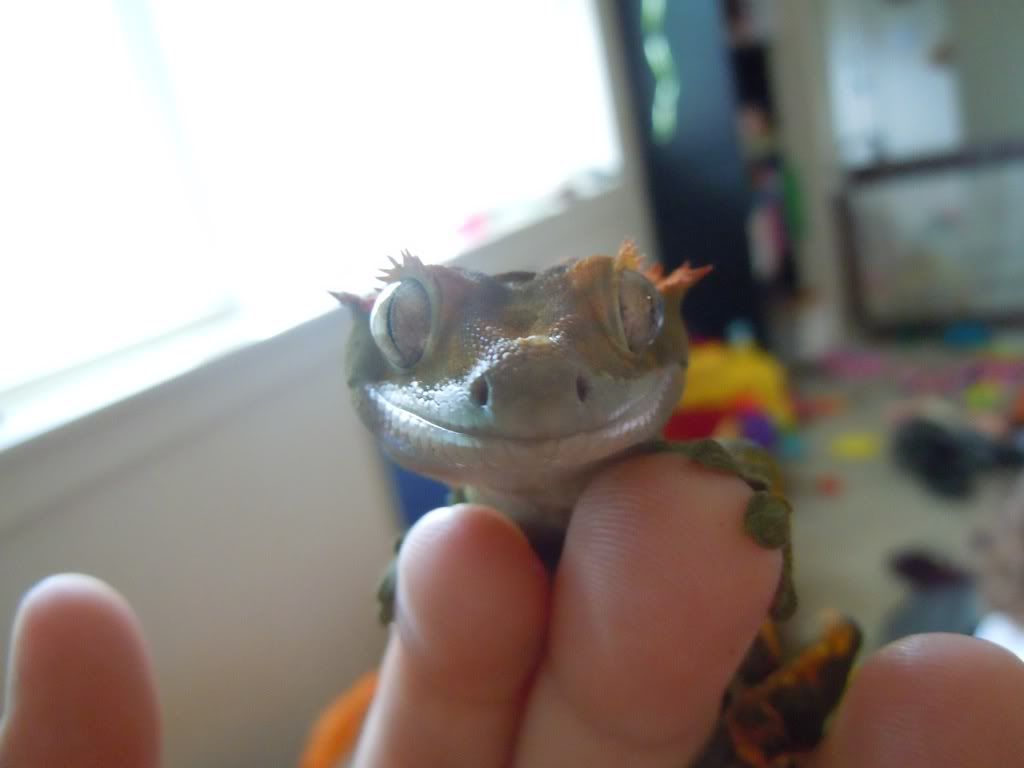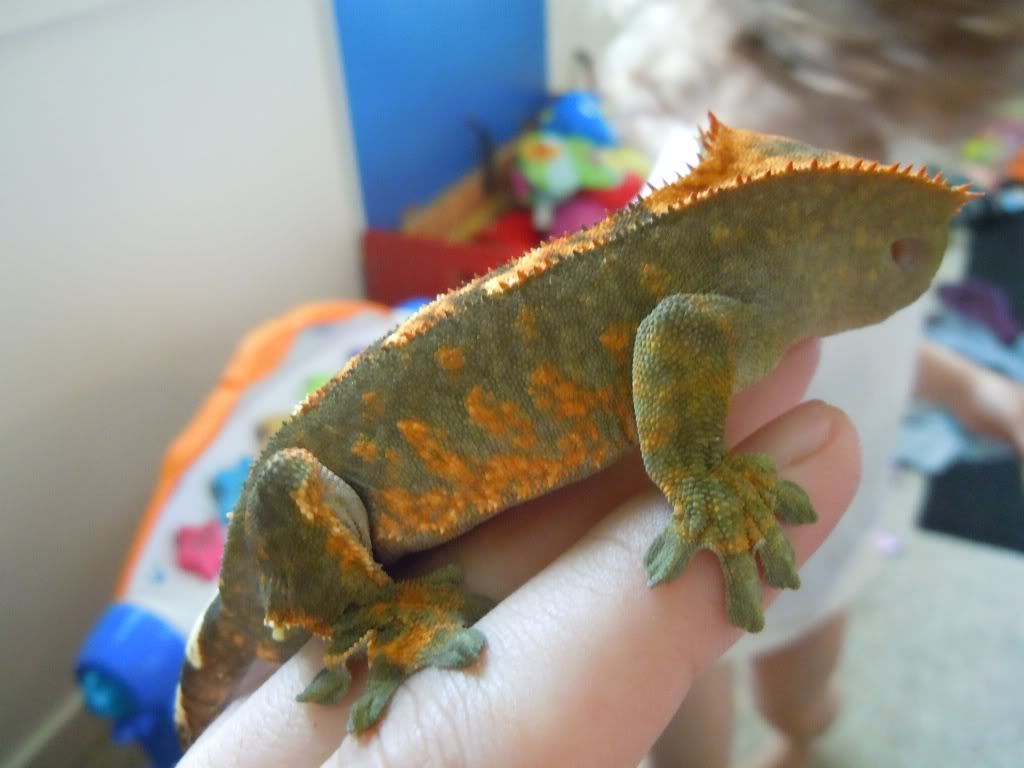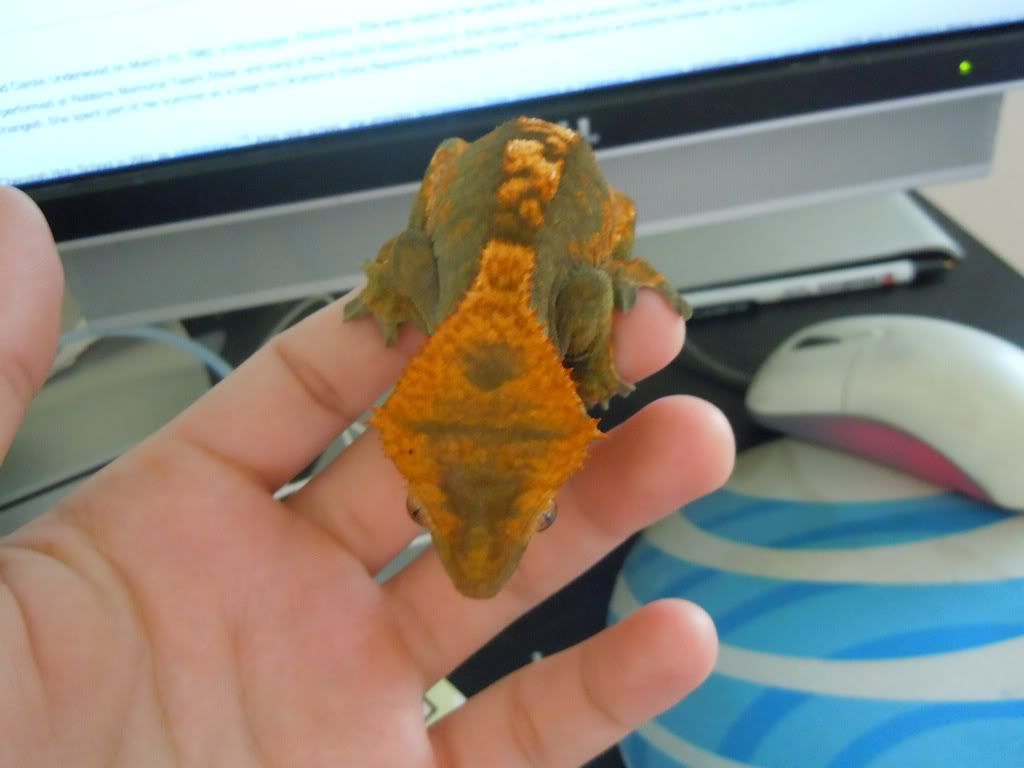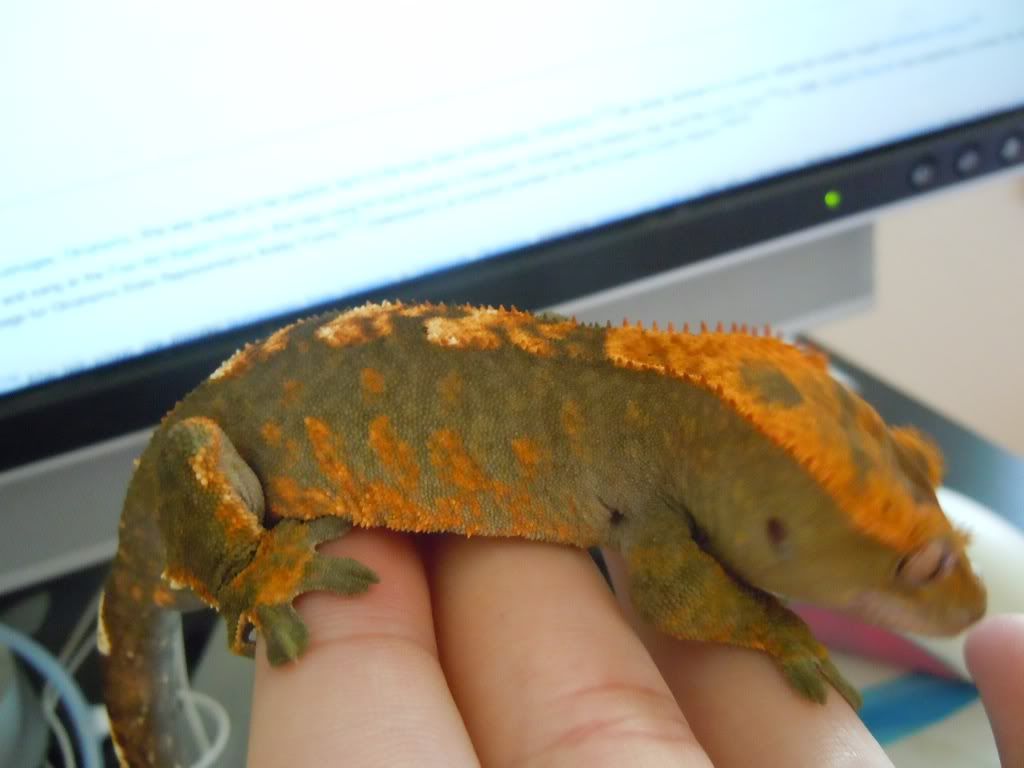 If certain angles are needed, just ask and I'll deliver!