So, my friend came over with her digital camera and took a bunch of pics of all our critters. So I finally can show off my new cresteds! These are pics of Moxie and Nehi, two gorgeous little white fringe geckos from his orange and yellow dalmation lines. Sorry the pics aren't bigger, but the camera wasn't very detailed (still better than my film camera!)
Nehi the spazz boy first. He squeaks at me almost every time I open his cage, and he can move even faster than Static, my original resident spazz! He has beautiful color though.
He usually looks a bit lighter than this. I love his spots going straight down his back.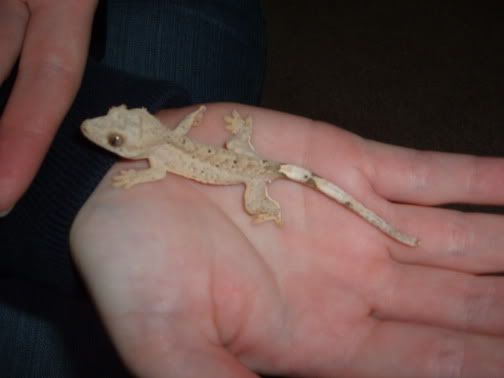 Nehi Escaping!! DOINKY-DOINK DOINK!
This one is just funny. (He's actually midair here.)
Now, Moxie, who is very bold and curious. He is the littlest crested I've owned! I love his patterning so much!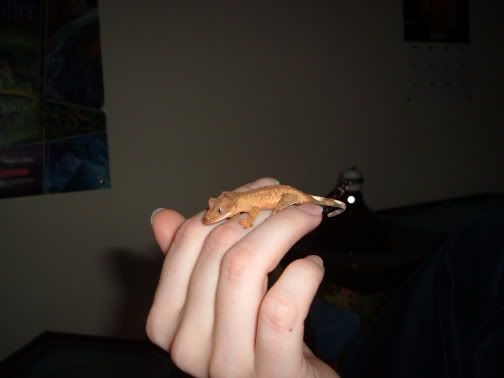 Moxie, pre-doink...... (You can't see it very well but he has fantastic tiger stripes.)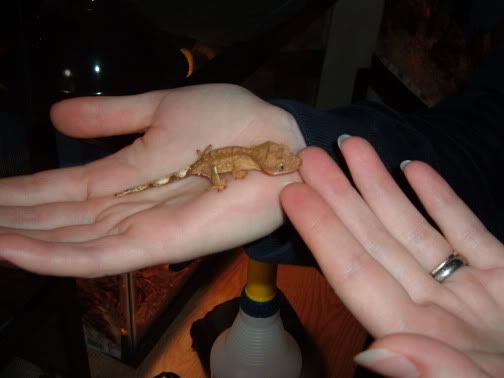 Moxie post-doink!!!!!