So, I picked out my first crested gecko a week ago and am trying to figure out what morph to describe him as. Am I correct in thinking it is a harlequin?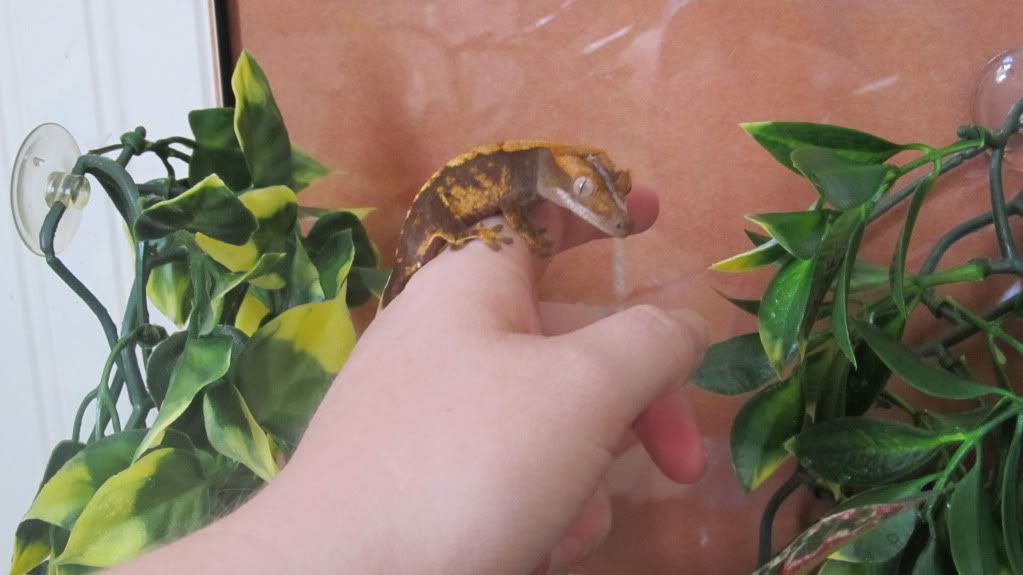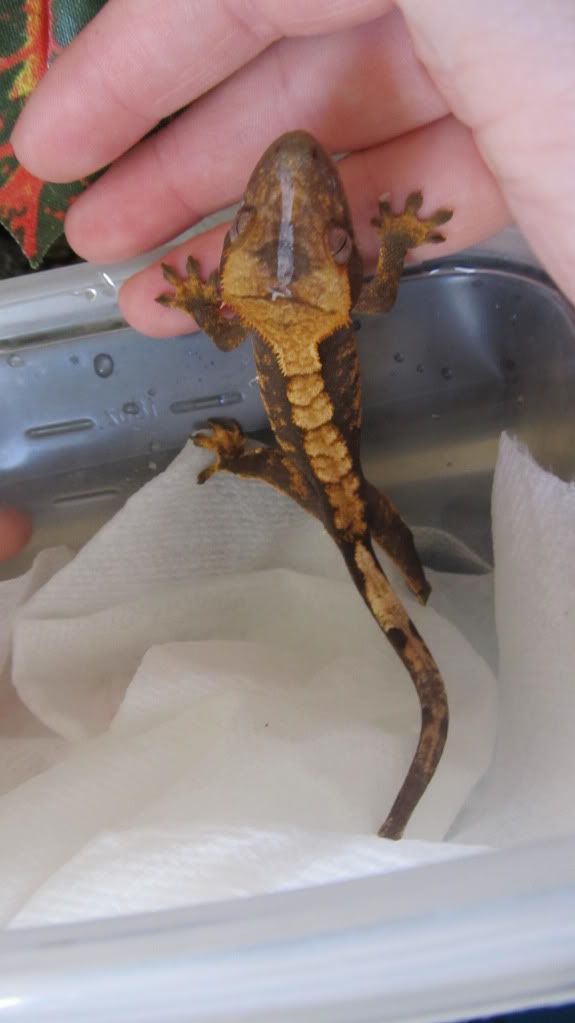 (The flash was on for this one, so the colors along the back look brighter) As for the odd light patch on the head, that is skin from a previous shed before I got him, it is gone now.
Also, is it possible for my gecko's background color to seem less dark when fired up? It is hard to tell with the lighting, but it often seems like he is darker during the day when asleep than during the night.