The chewie bug has struck and I have finally gotten my first chahoua! It'll be quite a while until the little critter can come home due to weather, but I am very excited and wanted to share. Here's the baby (all photos are curtesy of Kyle at Gekkonidazed Geckos and with his permission of course):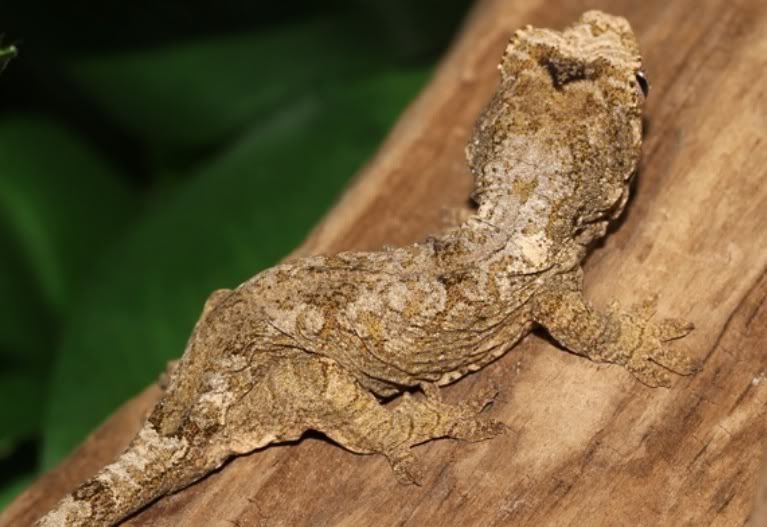 And here are the parents (the dad (Tsu'tey) is in the front and the mom (Laila) is in the back)
Can't wait to see how my baby turns out!