He's been eating great, such a little chow hound! i've never seen such a small gecko eat so much cgd! and after feeding him roaches he looks at me like i'm going to feed him every time i open the lid of his tub.
i started taking pictures of him, and when i tried to put him back in he crawled up on my arm. at least i got a little contact with him!
mmk pictures. look at his wrinkles!!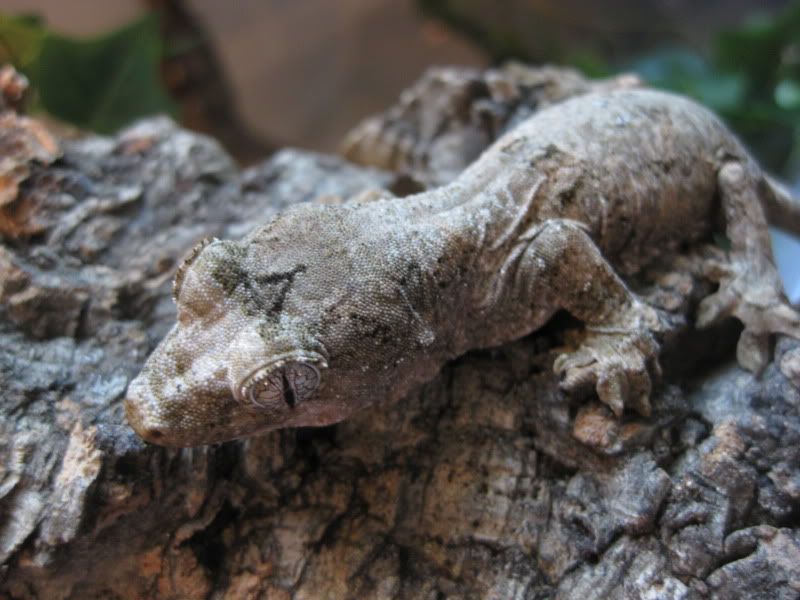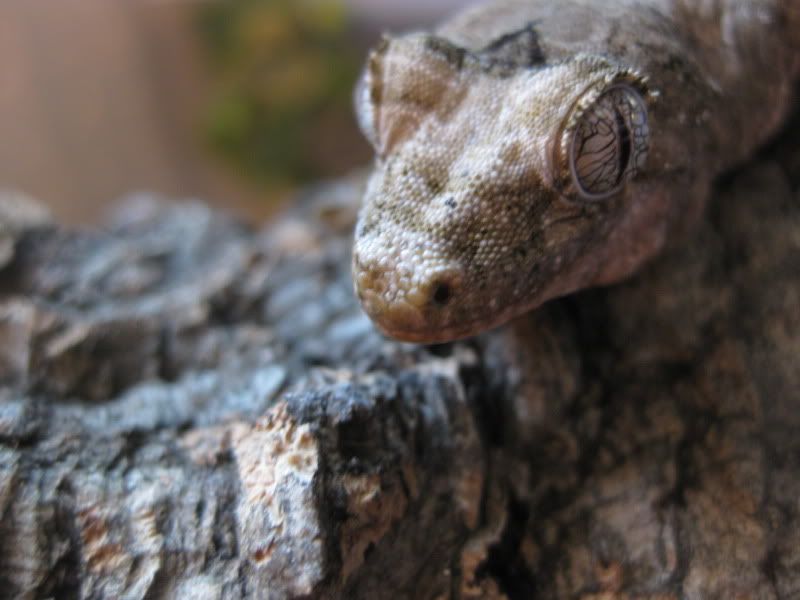 flash picture