Lil Bitte isn't soooo little anymore! She's been loving her roaches lately, like a good tiny chewie, and it starting to lose that fragile look. We are 3.5g today! She'll be two months old on the 14th of this month, and I hope to be 4g by then. She gets all the bugs her little body could want, I always have a dish in with her.
This is her on arrival, at three weeks old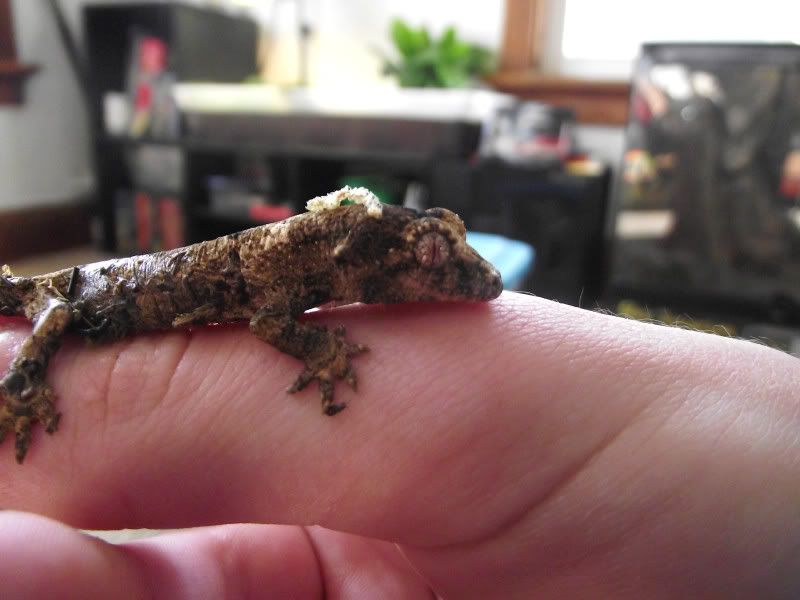 and her now at 7 weeks, looking much rounder
just snapped the pic after I weighed her today. I've been a little obsessive about keeping an eye on it, so I can really tell that she's eating.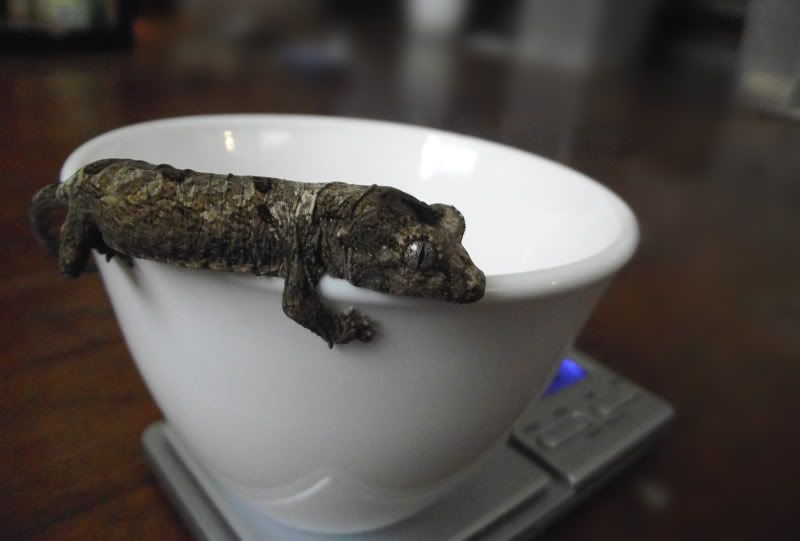 I'm happy that she is thriving like my other baby chewies. Its a great feeling! I see her out and about alot more in her little enclosure now too. Today's weigh in was such a proud mommy moment, I just had to share