Which brings my total up to six chahoua. Since march. Intervention? Nahhhh!
First up, is Bitte from our very own Andrew Liu. Who I shall call Lil Bit til she's over 5g. She's the tiniest gecko I've ever purchased, weighing in at 3g of pure awesome. She's been very alert, and moving around so I don't think she's any worse for wear from the trip.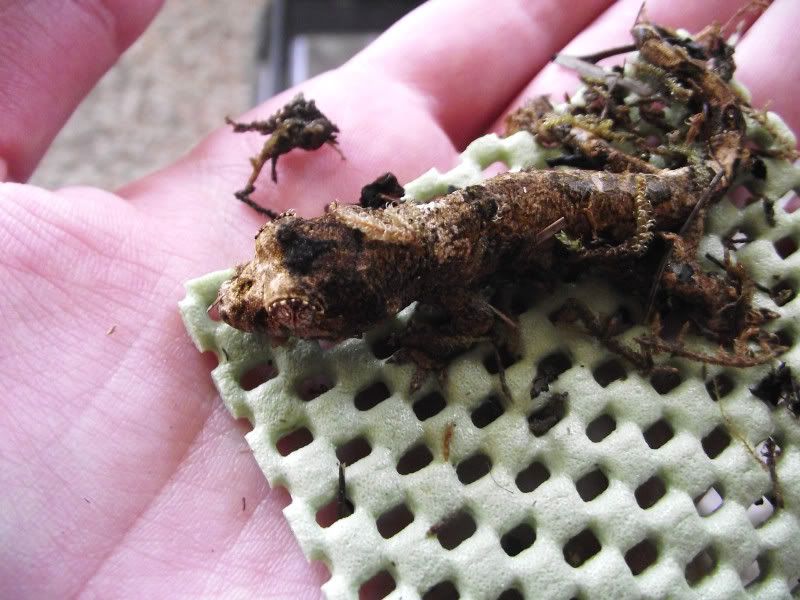 wearing a moss hat to set off her own mossy tones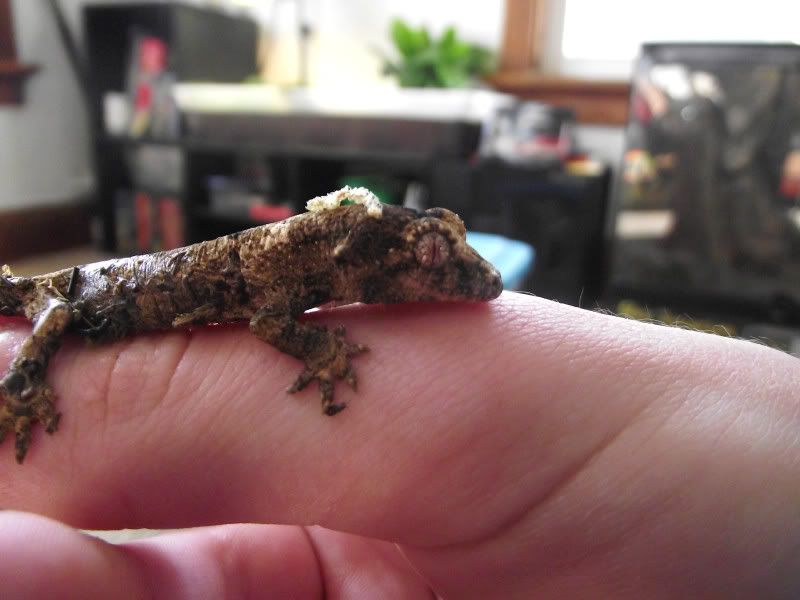 This is a medium exo breeding box. And here I thought it would be a tad small for her!
She can sit on a single leaf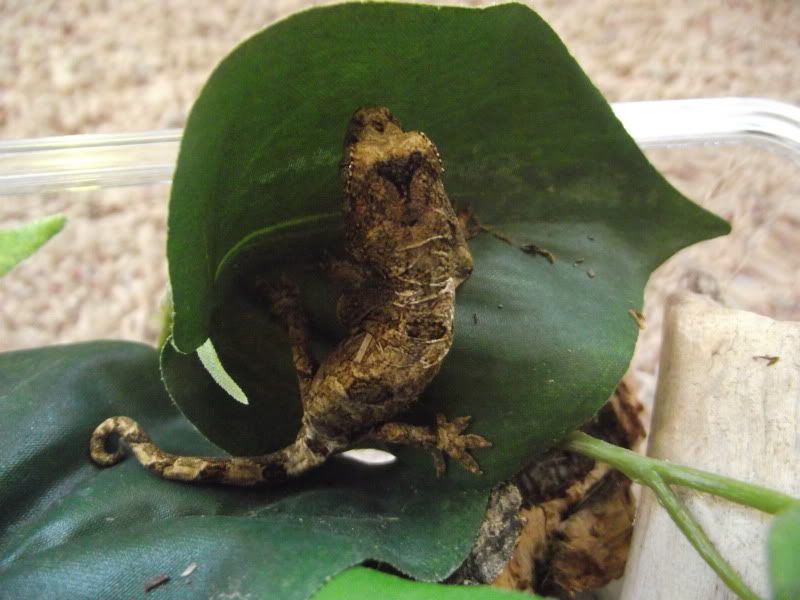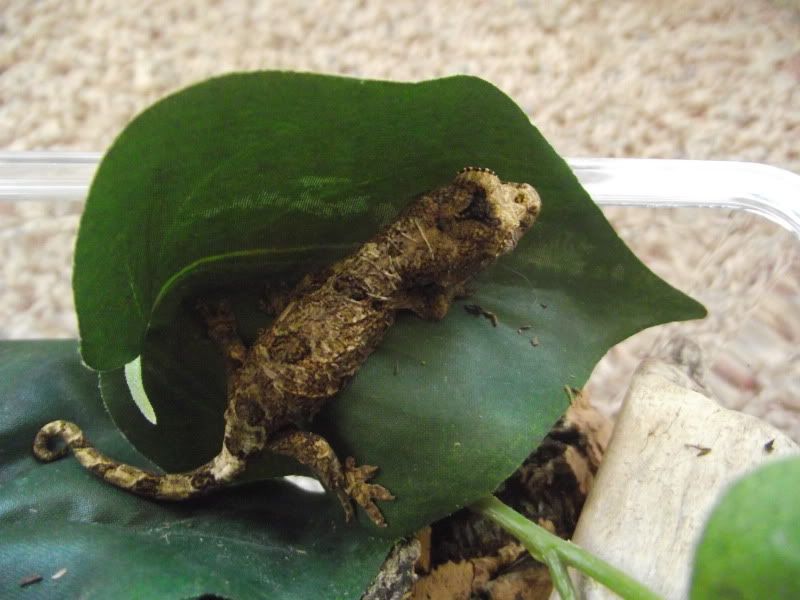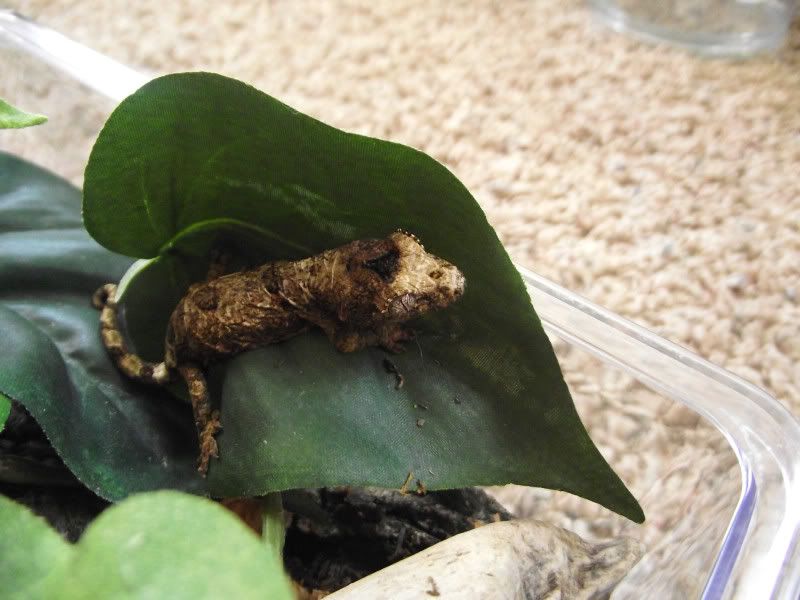 And then we have Zuko, my 2nd Big Fat Geckos PI baby. Unrelated to Sokka, so if I get a pair out of them, they'll be fine to match. More pics once he's shed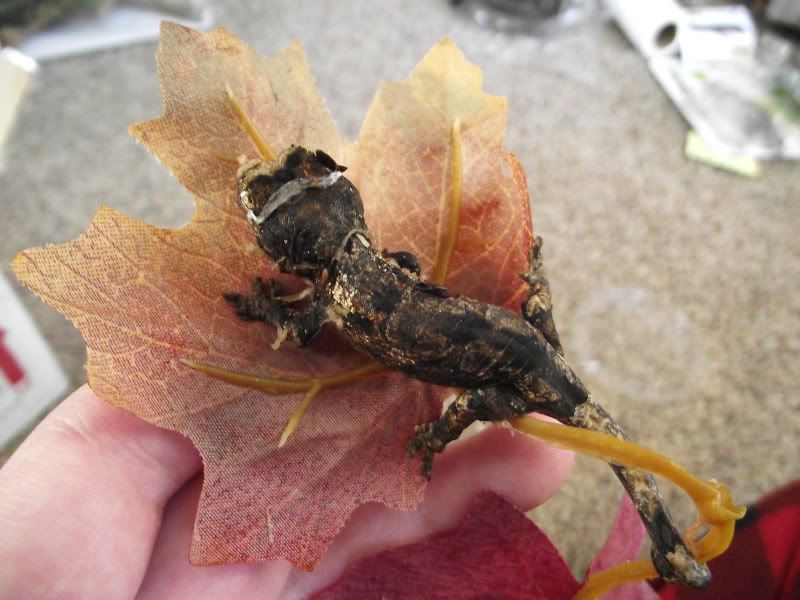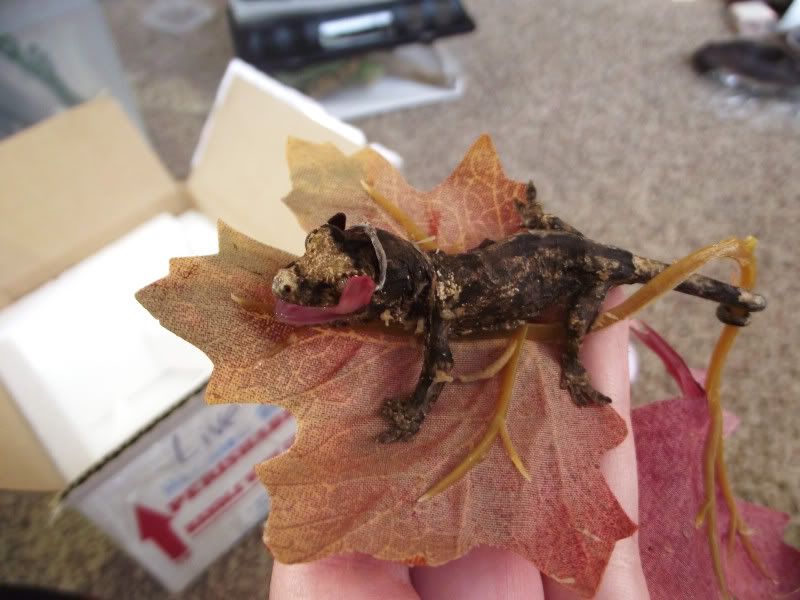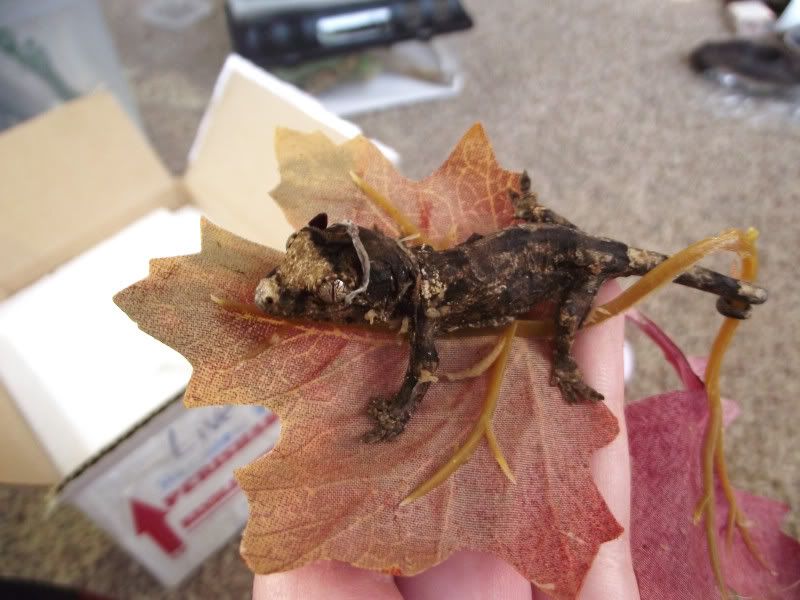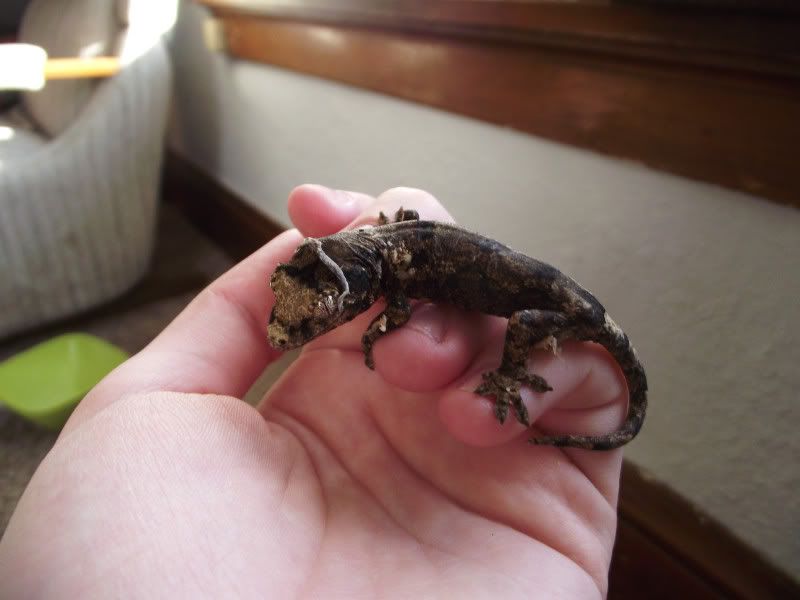 Hard to look cute while shedding old skin, but somehow he manages it
With 1.1.3 PI I am hoping I will get atleast one of each out of the kids. Since they are all unrelated, and all gorgeous, any combo would be a good pairing at this point.
Now my next ventures are pairing up my Momo, my sara, and Roku my GT chewie! I'm super excited to feed all six of my chewie tribe tonight. SUPER excited