A few months ago, I went to a local show here in Southern Wisconsin, Sewerfest. I was just finished paying off Sokka, so I went only to enjoy looking, and get some supplies. While there, I saw a gorgeous chahoua.
I was in love, and broke.
I took a bunch of pictures, went home, and kicked myself for not buying the chewie. Even though it would have dropped me down to like 10$ remaining balance at the time, and I would have had to live on Saltines for two weeks! I told myself crackers wouldn't have been so bad!
Then a few weeks later, I emailed the breeder, he told me he still had him, but had a couple people interested. Since I was in the back of the line, I held off and was just going to let him go to someone else.
Then, two weeks ago, the breeder posted an ad. And who was still with him? My chewie! I was STOKED. I knew there were going to be several chahoua at Tinley. More than 6 breeders listed as bringing them. But I went ahead and had this beauty, that I felt like I "knew" put on hold for me. I picked out a name even, Roku, before I had even paid for him!
Once at the show, I stopped by a friends booth (next to Derek Dunlop's table) and my reserve was almost shattered by one of Derek's little unsexed PIs. But I made my way over to Dwane's table, and he pulled my deli cup from underneath it.....and all it took was two looks at this gorgeous boy before I forked over the cash and rejoiced!
Pics that I snapped just before I bought him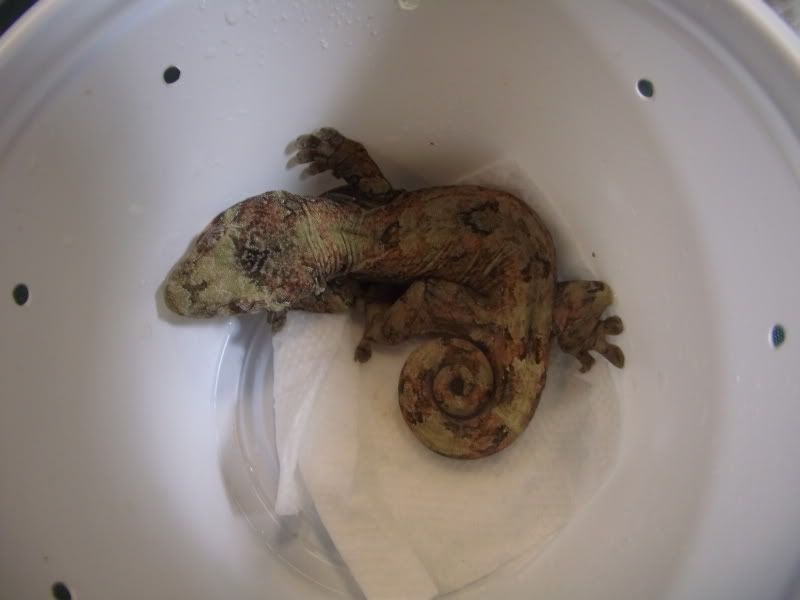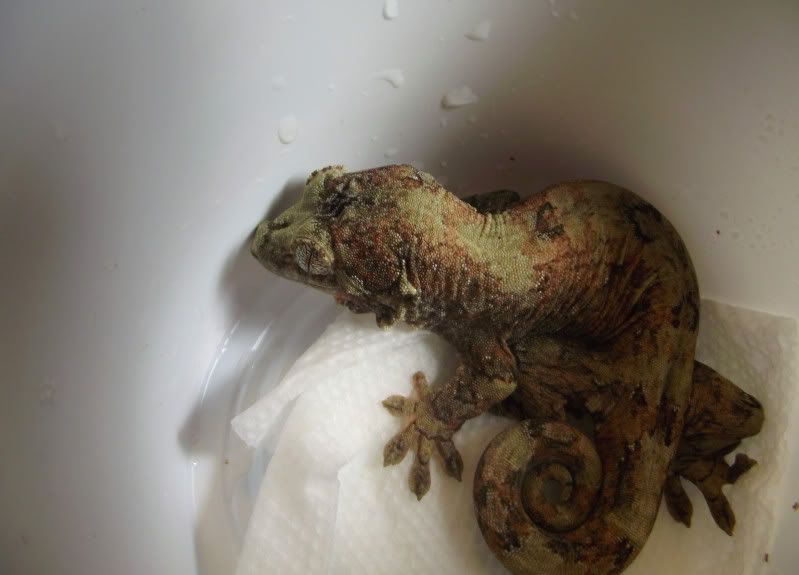 And so now I am the proud owner of the STUNNING, hands down best, brightest and most gorgeous mainland I've ever seen! He's suuuuuuuch a looker, that passing on him a second time would have put me in desperate need of a lobotomy. And so, say hello to Roku! Now I just need to find him a lady friend.
When I look back at the old photos, they REALLY seemed like the kind of pictures I take of animals that I own. Mostly face shots, etc etc. It was fate that he be mine, I am convinced.
More pics in natural light once he's settled in! HUZZAH Chahoua #4