I think he will be completely green when he grows up. And Green chahoua are my favorite. He's still pretty dark, but was lighter today than the pics show. His ears are a nice green like Ohne's are too. Its already sunset in WI (4:35 pm was the time while I was taking the pics)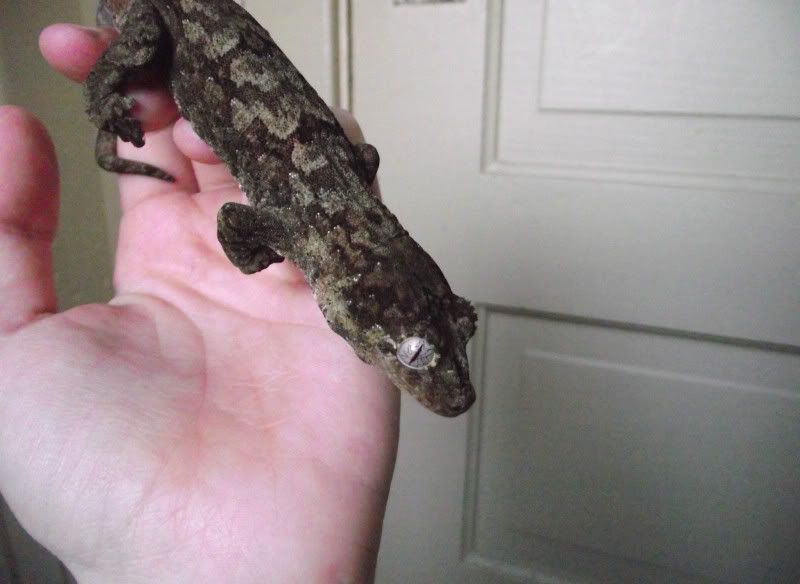 I also love, LOVE LOVE LOVE the chewie chin(s) lol. Its such a cool facet of the species. Appa was making a mad face here. He is not much for handling the way Ohne is.
She likes to sit on me, he does NOT.
I love them for their differences though. Chahoua are phenomenal
I am working on a set of matching ExoTerras for both of them. (Appa and Ohne) they are 18x18s and they will go right next to each other so they can start the bonding processes in case I ever did breed later in life.