Here are NEW pics of baby Spice!
Hatched out on Aug. 22nd, 2009.
Is 5 months old, as of today!!
Parents are Sugar & Sarge.
I'll have to get some fired up photos of the little one as well... it fires up really super dark... almost black! But here are the photos from daytime, when it's not fired up at all: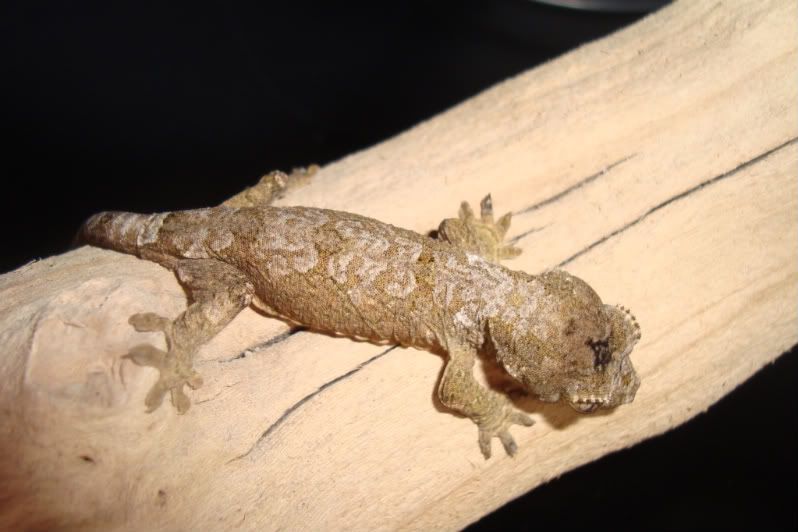 Spice hated being photographed, I think! The lil bugger wouldn't sit still and kept wanting to investigate the log, so getting pics was really hard!
Hmm, just thought of something: That was Spice's first time on a stick/log! I'll have to get the lil one a stick for the cage!