I got home from work about 30 minutes ago.. I thought I heard a sound so I went to go see what adorable shenanigans Ralph was up to... I saw him laying out in the open, and he appeared to be sleeping.. I thought this was odd because he normally slept in one of his little houses. When I said his name he didn't stir.. when I reached down to pet him.. he was stiff...
I'm absolutely devastated.. I know dwarf hamsters don't live very long, but I wasn't expecting this. He's been so active and alert.. always checking out what I'm doing and trying to climb upside down in his cage. I had noticed that he was skinnier.. but I thought that it was because he was in his ball more, and wasn't being fed as many treats.. not to mention how active he's been lately.
When I got Ralph, I had no intention of getting a hamster.. but when I was at my local petco I decided to take a peek at the rodent section.. I saw that they had a djungarian hamster up for adoption. Apparently someone didn't want him anymore.. I was watching him scamper around.. he was stressed out because he had been dropped off that day. His hamster roommate wasn't very happy about having another body in there and was biting his ear and chasing him around.. when I heard Ralph crying in fear and pain I knew that I had to take him home... I happened to have an extra 20 Gallon tank and only needed to get a few supplies..
He lived a happy and healthy life with me from May 2011 until today..
I just miss him so much.. he was my little hamster man
Here are some pictures of him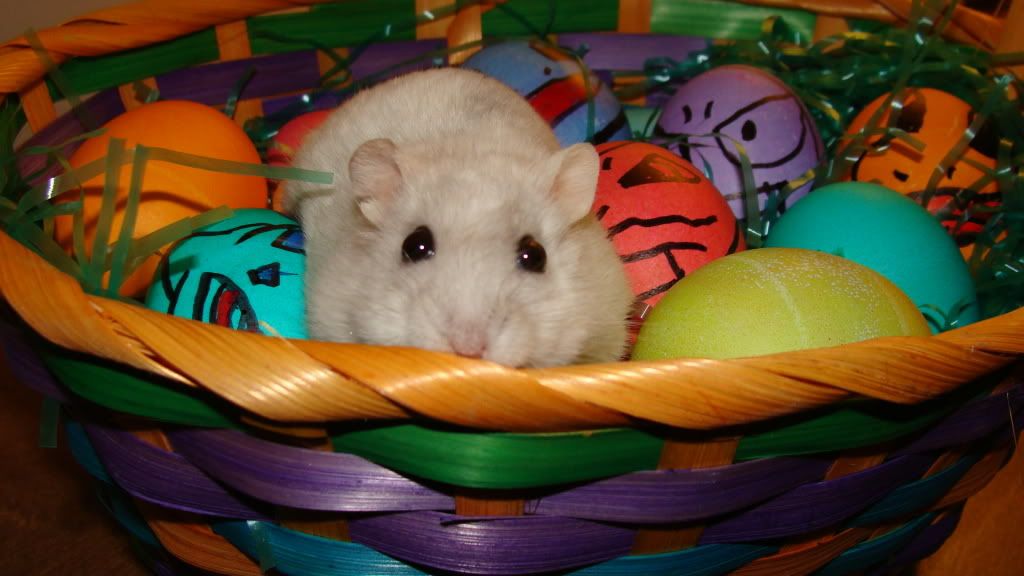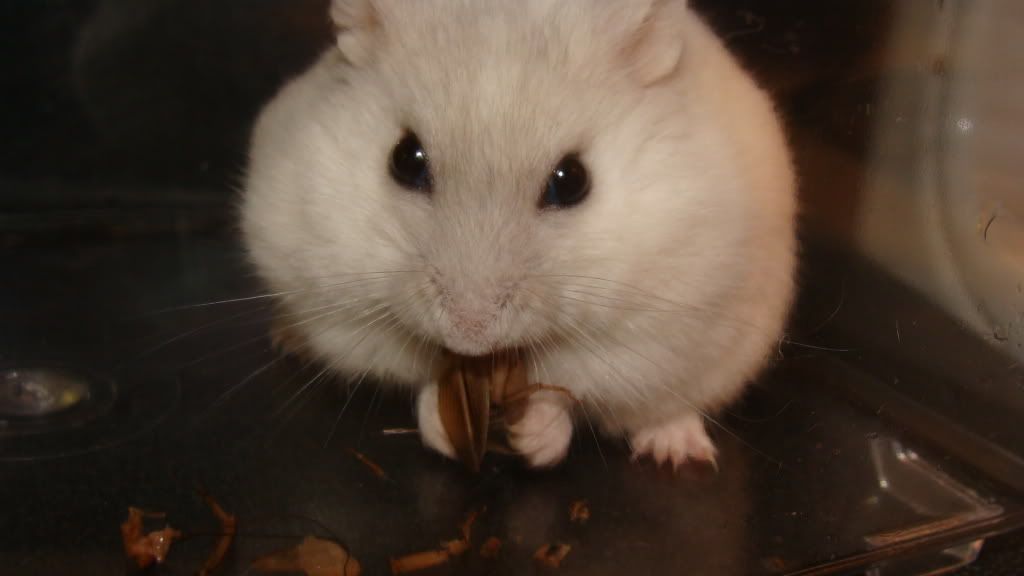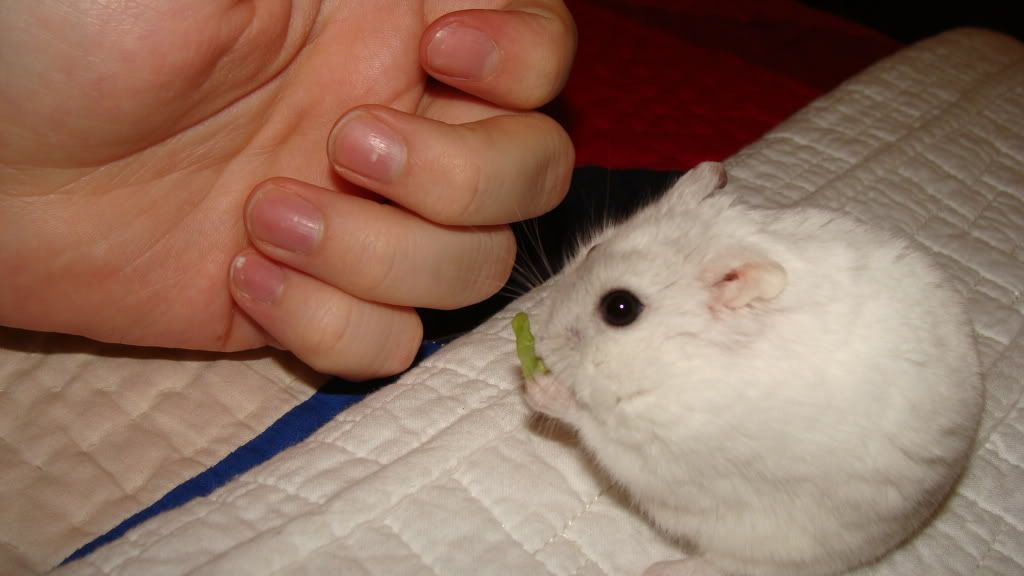 This is a video
http://s1235.photobucket.com/albums/...t=MOV02482.mp4