Today we said goodbye to Artemis, our oldest female Uroplatus sikorae sameiti. We purchased her as a WC adult in 2007. She's been struggling with limb movement for a couple of weeks now, and has really gone downhill the last few days. I took her in to work with me this morning, and Dr. Dawn gave her a swift end, I couldn't bear to wait for her to go on her own anymore.
This was her this morning before I took her in: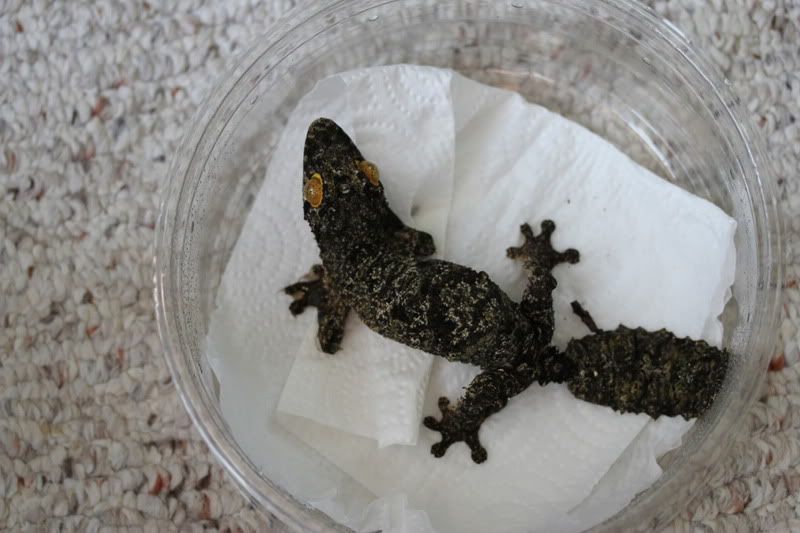 Rest in peace, beautiful lady. I am thankful that even though my vets don't do exotics, they are able to euthanize when the time comes.
Been a bad week for uros in this house. First Honschel, now Artemis....although we were prepared to lose Artemis she's been doing so poorly..