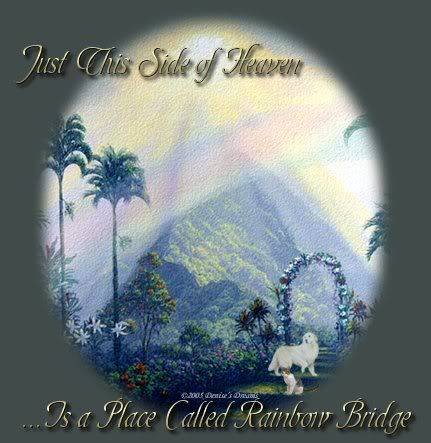 According to Norse Legend, the sacred Rainbow Bridge called Bifrost connects Midgard (the realm of humankind) with Asgard (the realm of the Gods).
Also known as Asabru ("Bridge of Gods"), Bifrost was magically constructed from fire, water and air...whose quivering and changing hues it has retained.
Not only do the Gods use this Bridge to travel to and from the Earth, it also leads to the Urdar Well, situated at the foot of the great ash Yggdrasil, where they assemble daily in council.
Of all the Gods, only Thor, God of Thunder, never passes over the Bridge for fear it might be demolished by his heavy tread and lightning bolts.
The Watchman God Heimdall stands guard over Bifrost night and day.
Armed with a trenchant sword, he carries a trumpet called Giallar-horn, upon which he generally blows a soft note to announce the coming or going of the Gods.
However, Heimdell is destined to sound a terrible trump at the dawn of Ragnarok...the time the Frost Giants will unite with Surtr to destroy the world.
During Ragnarok...the end of the cosmos...it is said that Bifrost, the Rainbow Bridge, will collapse and shatter beneath the weight of the monsters...
The following poem is inspired by this Norse Legend
By the edge of a woods, at the foot of a hill,
Is a lush, green meadow where time stands still.
Where the friends of man and woman do run,
When their time on earth is over and done.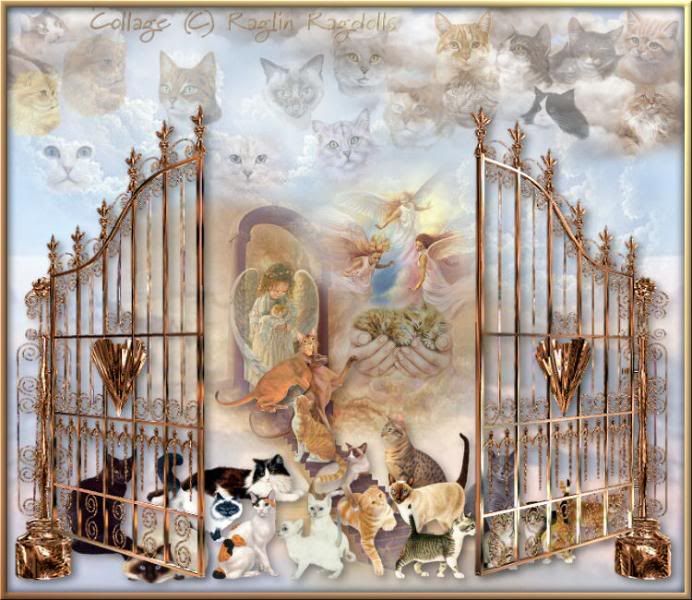 For here, between this world and the next,
Is a place where each beloved creature finds rest.
On this golden land, they wait and they play,
Till the Rainbow Bridge they cross over one day.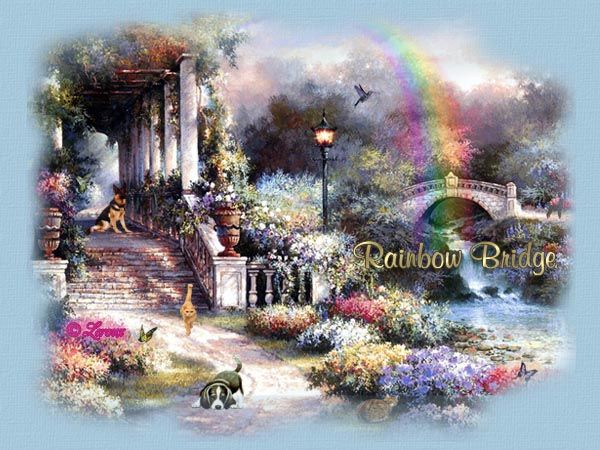 No more do they suffer, in pain or in sadness,
For here they are whole, their lives filled with gladness.
Their limbs are restored, their health renewed,
Their bodies have healed, with strength imbued.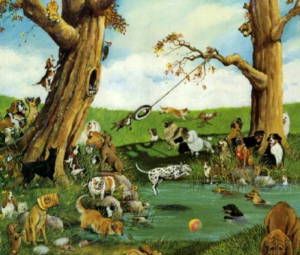 They romp through the grass, without even a care,
Until one day they start, and sniff at the air.
All ears prick forward, eyes dart front and back,
Then all of a sudden, one breaks from the pack.
For just at that instant, their eyes have met;
Together again, both person and pet.
So they run to each other, these friends from long past,
The time of their parting is over at last.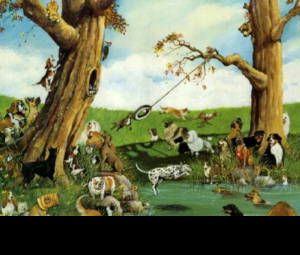 The sadness they felt while they were apart,
Has turned into joy once more in each heart.
They embrace with a love that will last forever,
And then, side-by-side, they cross over… together.
-- Steve and Diane Bodofsky --