Well Since I have made a few posts (mainly bugging people with my questions
) I figured I would go ahead and introduce myself..
My name is Amanda, I am 20 years old and live in Indianapolis, Indiana. I am attempting to be an artist, but so far seem to be failing miserably at it... so I am re-evaluating my goals in life at the moment. I love racing, Indy Car racing to be more specific, it has been my biggest passion for most of my life. I'm pretty good at taking pictures of cars going really fast.. and actually having them look good.
I have a slight obsession.. er... love for crustaceans, except coconut crabs.. they scare the bejesus out of me. I've always wanted a pet lobster. I have one tattoo and three piercings, although I want more of both. I've been told I am an amazing singer. My life basically revolves around cars. I used to have an Albino Ball Python named Snowy until she got too big for me to handle. And I am an avid "MP3 Collector"
So there are some random facts about me.. I'm not too shy so just ask if there is anything you want to know.
And here is a picture for the masses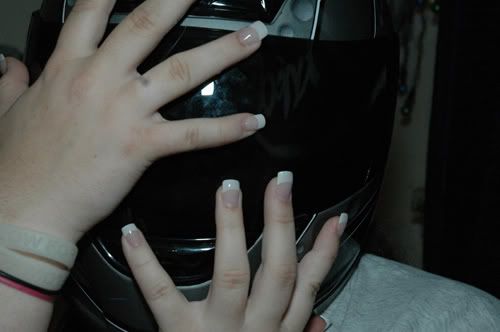 I may add a "better" one later..