A few days ago, Kyle picked up four Uroplatus sikorae from friends of ours that have been having some success hatching and raising them. We got 2 sub-adult females, a juvenile female, and Twizzler, a juvenile male.
Twizzler hatched out with a very disturbing deformity last June. He currently weighs about 7 grams. We were told from the previous owners that he has no problems getting around, eating, and is clearly growing to have survived this long.
So curiosity got the best of me, and I asked my boss at the clinic where I work if I could x-ray him. None of the three vets I work for know anything about exotics, so this was purely for our interest.
So without further ado, here is Twizzler!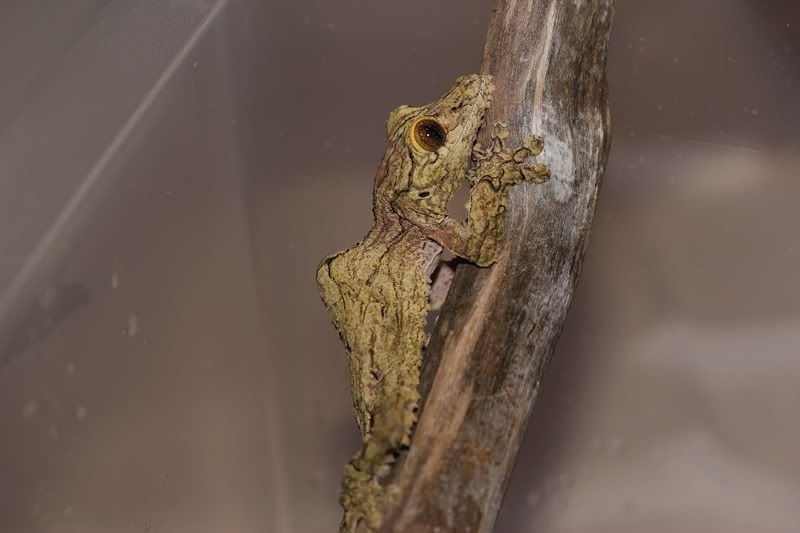 And now his radiograph. Unfortunately, we don't have the ability to take a lateral view. I may be able to get one down the road, I have another veterinarian friend that works with exotics so I may ask him if they have a digital x-ray machine that can take a lateral shot.
Hey, at least he's healthy right? Look at those calcium sacks! He's got a permanent home here with us as a pet guy.