Havent posted on here in a LONG time, so figured i would upload some shots of some of my animals that im currently working with.
First up are some bavayia shots, i currently have 2.5 bavayia cyclura and 4 eggs incubating, these buggers breed like hot cakes once you get them going.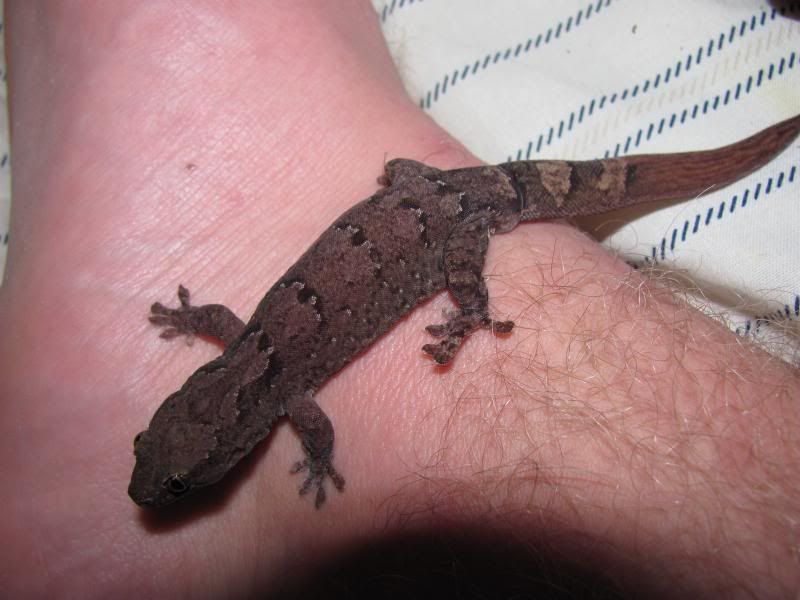 The next shot is of a male bavayia geitaina, i have 2.3 of these with one female pregnant. They really are some calm specimens, The parent of this one will just sit on your hand and let you shoot picts all day.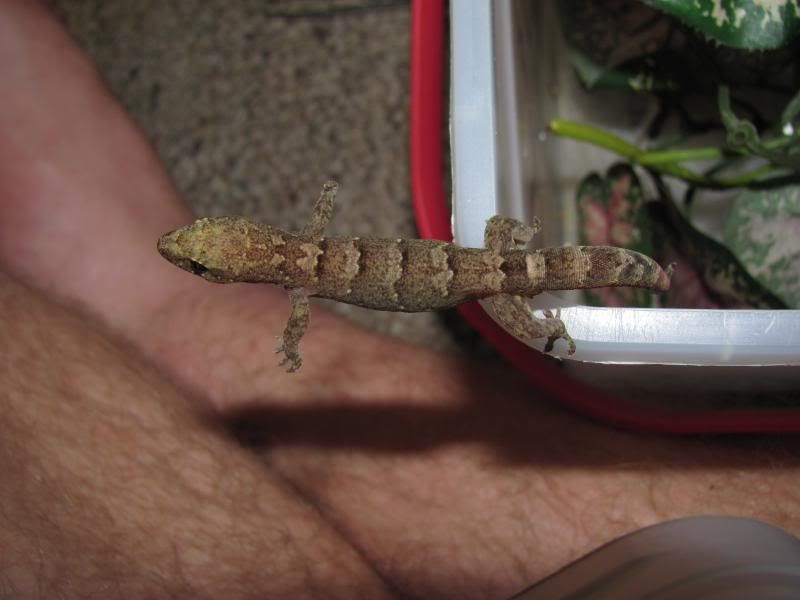 Im getting some new specimens in soon, so hopefully my collection will be expanding even further.
Next up is my phelsuma borbonica mater, these guys are my favorite species and really a joy to work with. i have 5.2.1 with a bunch of eggs cooking.
Young adult male, he is pretty skiddish but has the better coloration of any of them.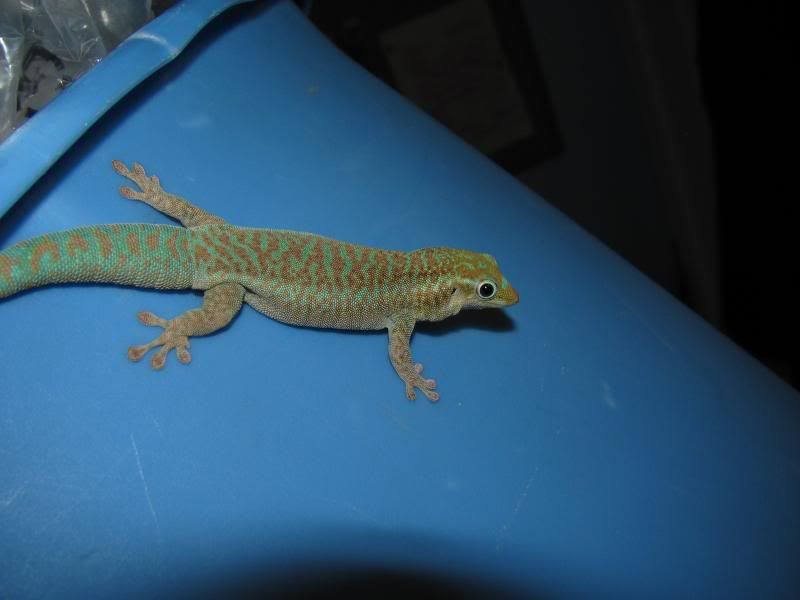 This is a picture of him and his new girl, he was with another female but they definately defined the term "love hate relationship" so I figured i'd try a new one for him.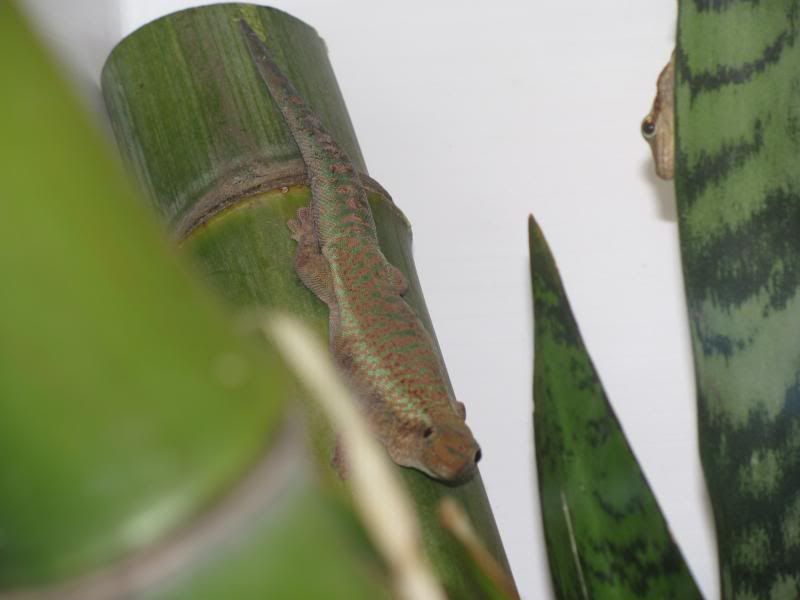 This is his new female, shes one of the more outgoing borbonica i have ever worked with and let me get pretty close to snap this shot.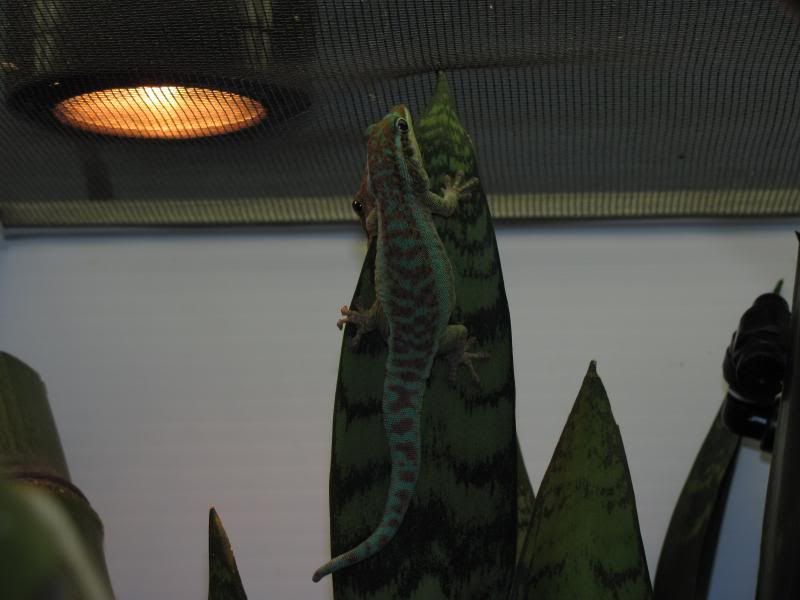 The next animal i have a personal sweet spot for, it is my oldest male and quite possibly the calmest phelsuma i have ever worked with. As you can see from the shots ( while i do not condone holding phelsuma, this was while changing his tank for a new one) he is quite calm natured.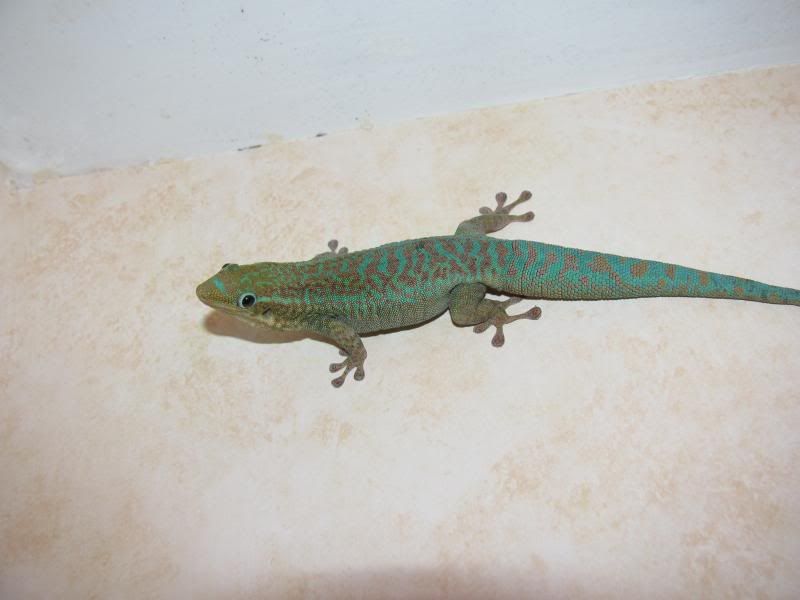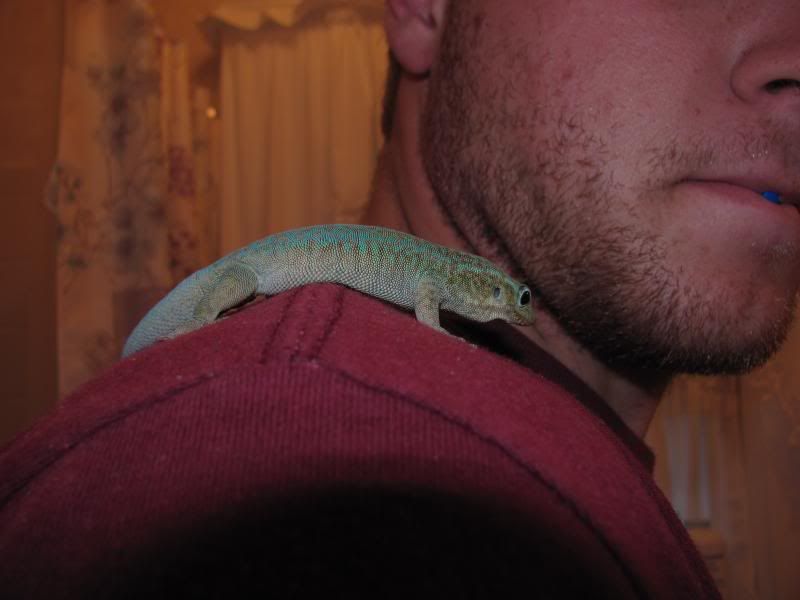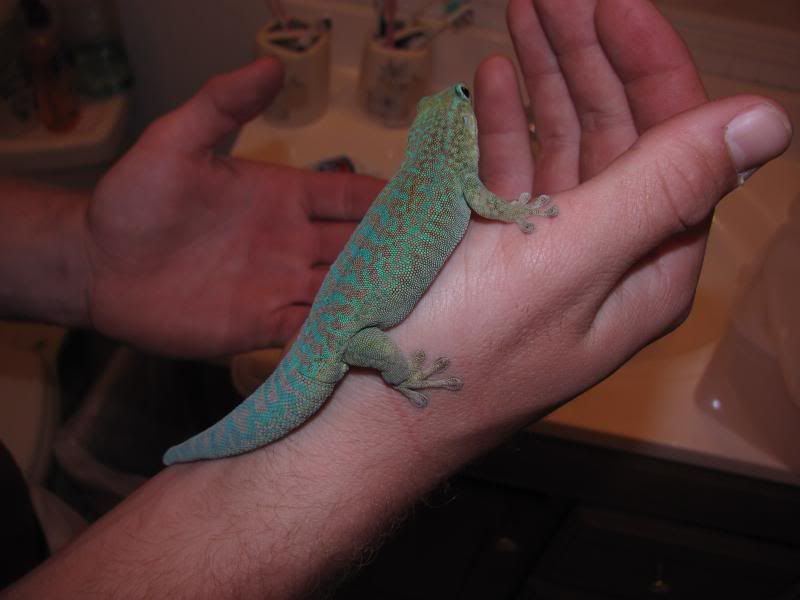 The Next animal is one of my newest additions, a phelsuma guimbeaui male with absolutely GEORGIOUS coloration. I have 1.2 and am expecting eggs fairly soon from one of the pairs. Looking for another male ( HAHA)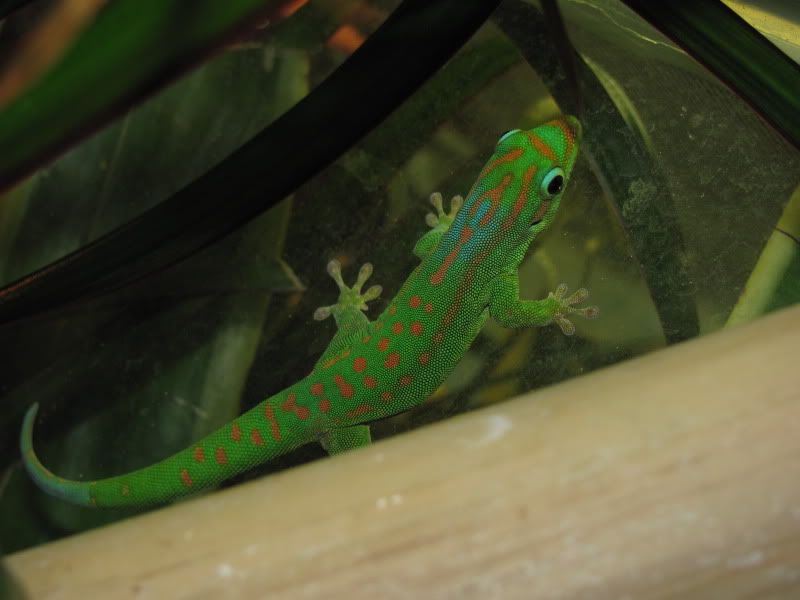 .
Finally are some shots of the new caging i built. I am housing pairs of medium phelsuma in there and plan on building more. The tanks measure 24 inches tall, 24 inches deep and 12 inches wide.