Here is my little buddy Tiny, just before I released him/her back into the wilds of Western Washington. They are Native to the area.
History:
This little lizard was found in someone's garage last winter and given to me. It was a small juvenile at the time and over winter at a huge variety of insects and grubs while waiting for release. Tiny grew about 2.5 inches in length with me and this past Sunday, I re-released Tiny back into the wild.
(Brian, I do have some shed from Tiny if you still want it!)
This little lizard grew so much he/she was in a constant state of shedding! It was crazy!
Anyway, I really hope Tiny finds a mate and has a really wonderful and happy life beign free and wild.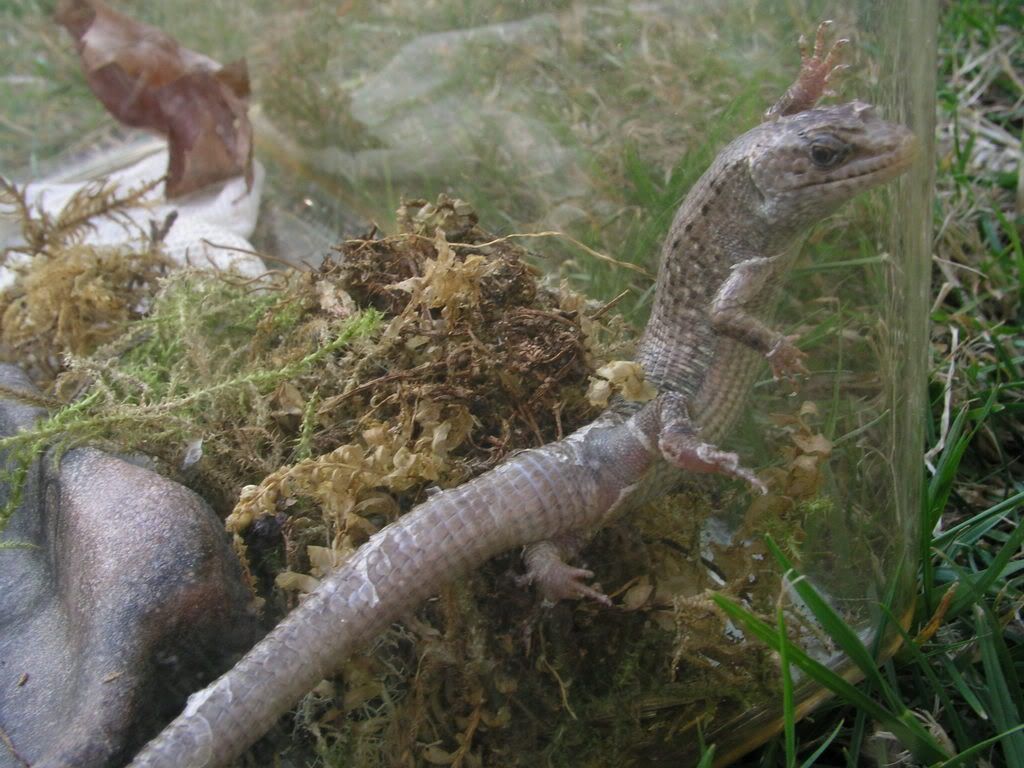 (sorry the last two images are turned! Photobucket apparently won't let you rotate even though it says you can! Jerks. . .
)