My parents recently moved to the Fort Lauderdale area & since they brought by sons home with them after their Christmas visit, I came down to check out their new house & bring my sons home. I've been here for close to a week & had to check out the reptile stores in the area. I was also able to get a couple of new additions that I've wanted for ages, but didn't want to have shipped. I only have a few pictures that I snapped with my cell, I'll get better pictures once I get them home & settled into the cages waiting for them.
First up is Aaris, she is a Red Eyed Crocodile Skink (Tribolonotus gracilis) from Ben Siegel Reptiles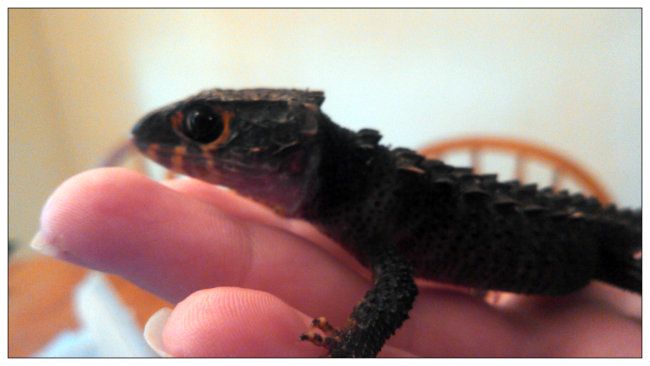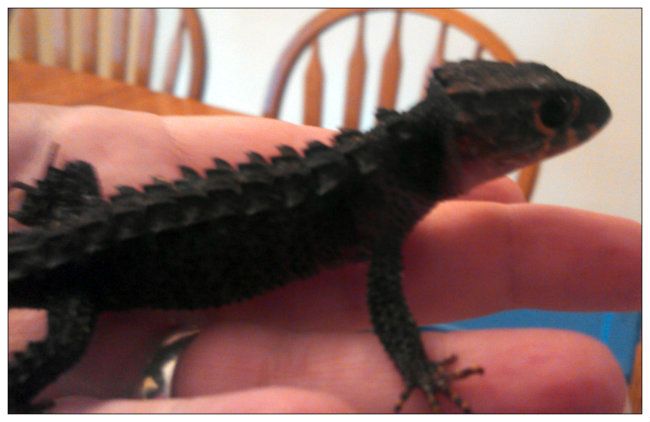 Then we have Mordecai, a Kenyan Sand Boa (Eryx colubrinus) from Underground Reptiles, absolutely the most adorable thing I've ever seen!
On my 8 year olds hand for a size comparison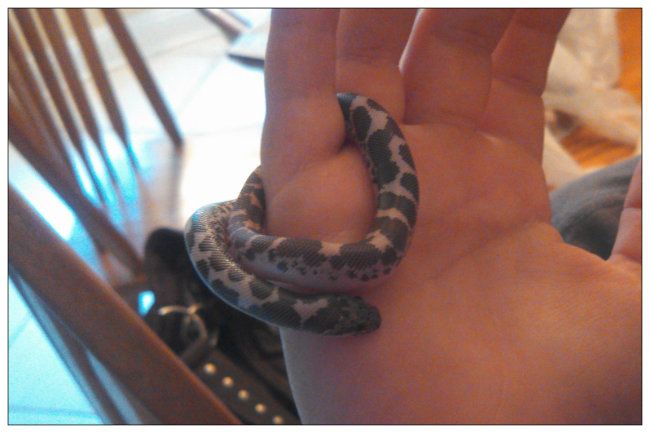 Last but not least is Rigby, an African Fat Tailed Gecko (Hemitheconyx caudicinctus) also from Underground Reptiles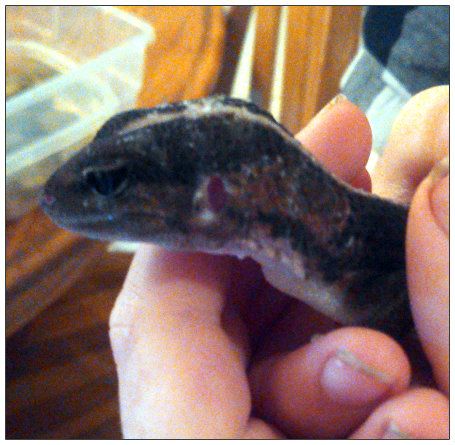 I don't think I could have gotten a more unflattering picture of Rigby, the poor guy is in shed & pretty unhappy to be woken up
Now they get to relax in their temporary homes for another day before the 4 hour drive home, then they will get to enjoy their permanent digs & live the high life!