Hey guys... thought I'd share a few pics of my snake collection. All of them are rescues/adoptions:
This is Kinky, the female RTB. She's called Kinky because, well, she's kinky. Her spine is completely deformed from neck to tail. But she's a gorgeous snake with a personality to match:
She gets a little tangled up at times... takes her a bit to figure herself out:
[IMG]
This is Mercedes and Diablo, my male and female BPs. Mercedes (the fatter snake, with more gold) was purchased cheap at a show because the breeder didn't want her; she, too, has a spine deformation, one big bump near her tail. Diablo was adopted, and came to me half-starved and very thin. He had a bit of an attitude at first, but calmed down and is a perfect gentleman now. He's the one with the insane blushing: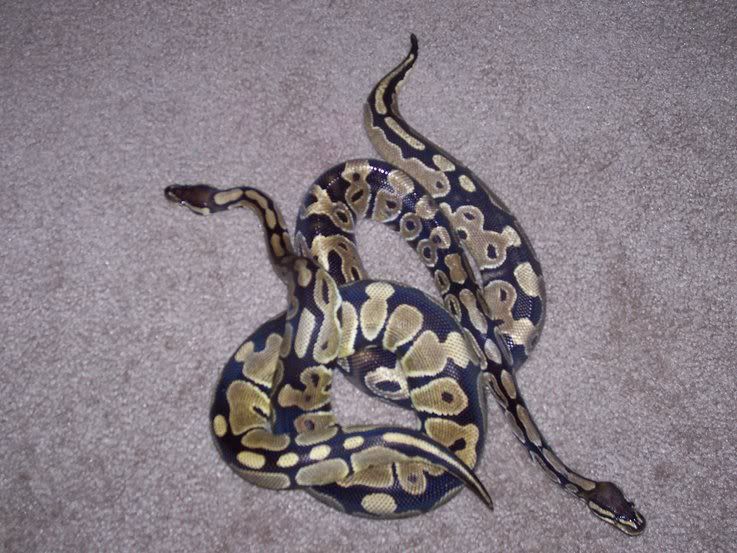 Just Mercedes:
Just Diablo:
And little baby Sev, the male RTB. Again, purchased cheap at a show because his jaw is crooked and his tail is bent. I'm only keeping him til spring, fostering him for another family til it's warm enough to ship: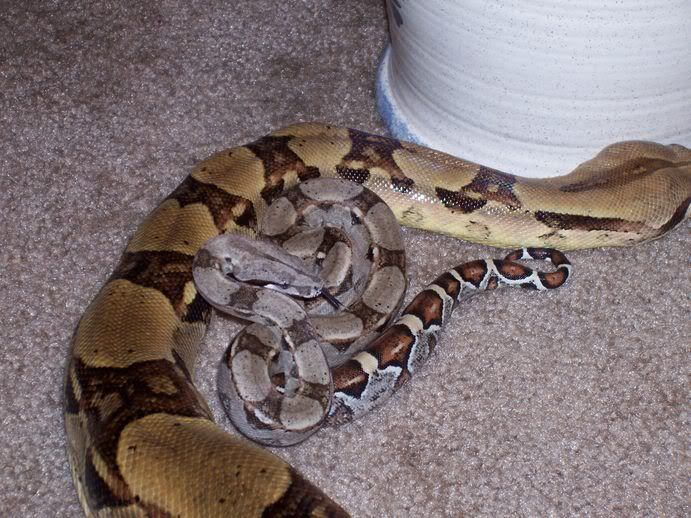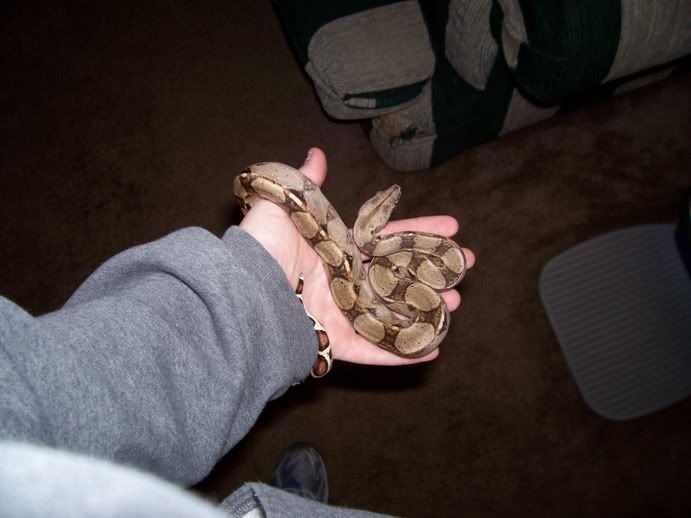 Thanks for looking guys!