..in your backyard or wherever? I do.. been doin' it since I was a kid.. only in me backyard, I don't need a .22 close by ...and I don't really have to be askeered I might lose a necessary extremity
While "noodling" in one of the drain pipes this morning..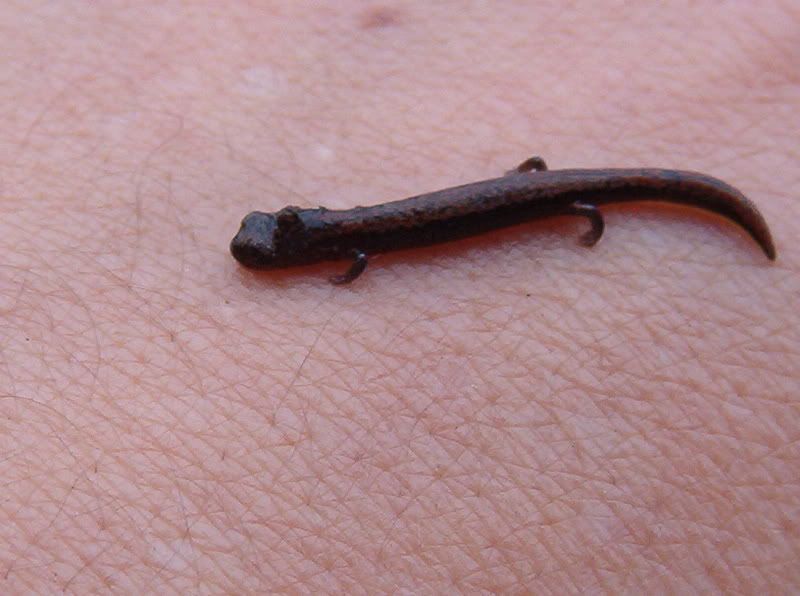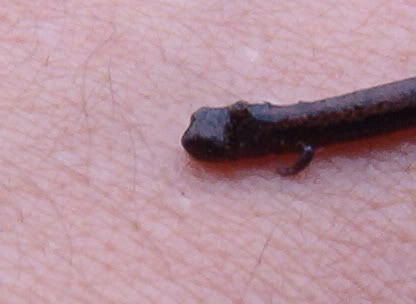 Sorry I couldn't get my hands on something for reference, but my freckles aren't huge...
It's about 1.25" STL . I am almost certain it's a hatchling California Slender Salamander ..Batrachoseps attenuatus ..and if so, once it's matured some, its tail will be really long and its legs will be almost non-existent ..making it resemble a big juicy earthworm ...that my Redfoot, Joob, really likes to snack on